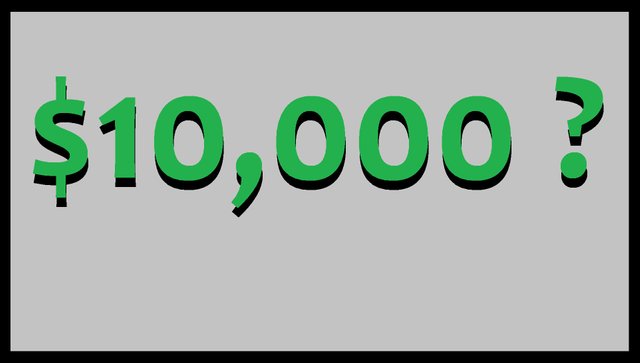 Seriously? I think steemit just got a little more exciting!
---
When I first joined steemit, I knew that there was a potential to earn some money. I was skeptical at first and had no idea how it worked. Slowly but surely, I tested the process and found out that I could indeed transfer my STEEM or SBD into USD and spend the cash.

Today I hit a HUGE milestone. My total account value crept over $10,000 USD. I always knew that this was a possibility with the amount of Steem Power and STEEM that I have, but still, to see it happen was amazing. Last week the total value was in the $7,000+ range.
When I consider how other people in the world spend their time online, it really makes me glad to be here on steemit. After all, most of the world is either spending their time or wasting their time online… while we are investing our time!
Honestly, I have never invested any money in steemit. I've poured countless hours and an incredible amount of energy into though. To see that these past 9 months of hard work could actually pay off in this sort of way is huge. It shows what steemit can really do to change someone's life.
MOVING FORWARD TO MY FUTURE
All day long @papa-pepper is hard at work off line too. Today I woke up at 3:30 am and probably won't go to bed until midnight. I'm travelling all day cutting lawns for a job right now, and I'm working hard to make as much money as I can. My goal is to purchase some land and then build a house out of pocket, so that we won't have any debt and we will own it outright.
I've got over $10,000 cash in hand to purchase the land and cover a few other expenses, but I'll still need over $20,000 for the housing materials. It looks like eventually steemit may be able to help build me a house. Time will tell.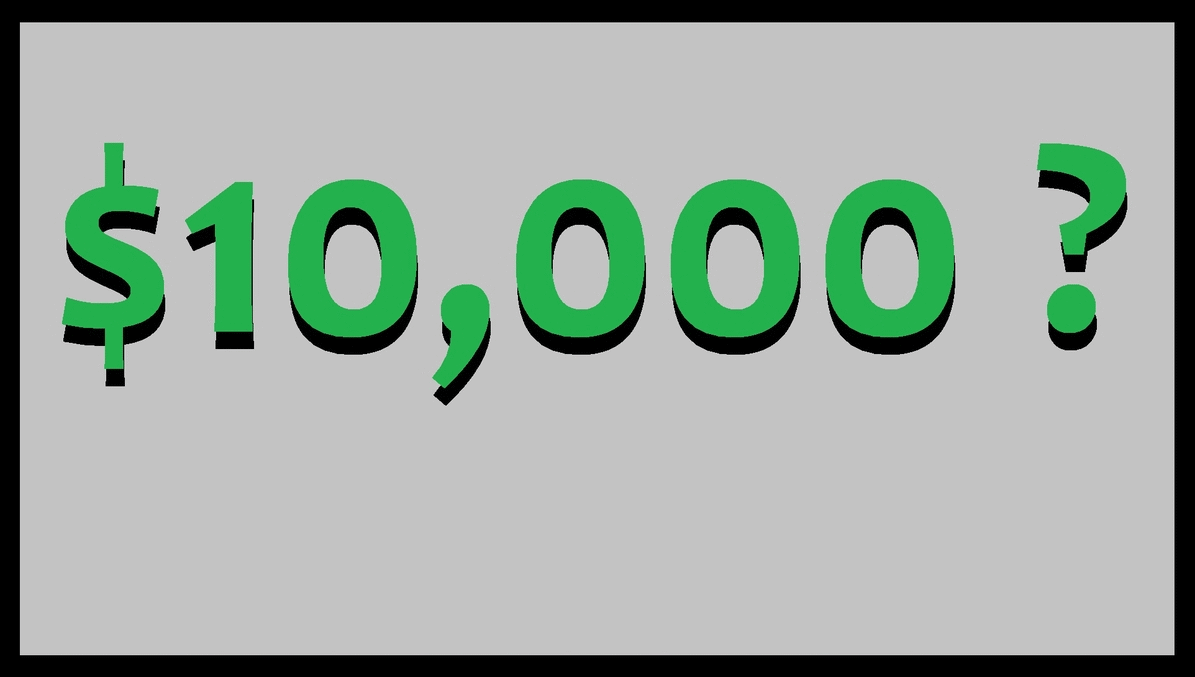 I know that once upon a time @thedollarvigilante made over $10,000 with a single post… That sure would be nice, but even a nobody from Arkansas was able to work his way up to earning that much total, though it took a lot more posts and over 9 months to do it!
---
NOBODY SPECIAL
Somehow, I have become somewhat of a local legend here in steemit, as my post payouts, number of followers, and reputation will testify to. However, I'm just some random guy without any real online experience prior to steemit, so I'm a good example of what can happen with some hard work. Many times I have felt like giving up and quitting, but interacting, sharing, and encouraging others has kept me coming back. Thanks for being there steemians!
I hope that STEEM continues to climb in value, and that in the end we can all be blessed because of our time and effort on steemit. In the mean time, at least we can all watch our account value increase as the price of STEEM rises!
As always, I'm @papa-pepper and here's the proof: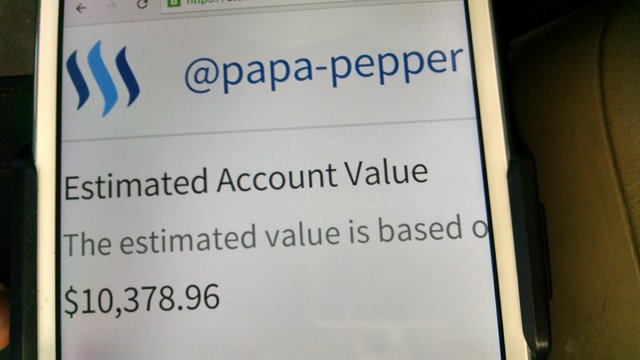 proof-of-$10,000-account-value
---
Until next time…
FULL STEEM AHEAD!