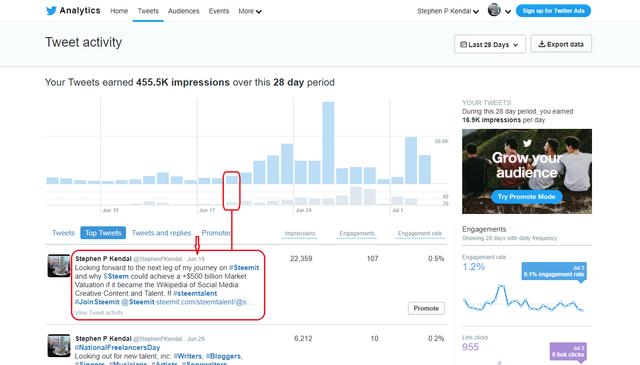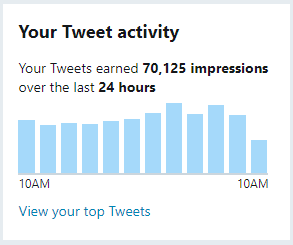 Explosive growth since launching #steemtalent
I wanted to once again share with you the latest stats from twitter showing the explosive growth in activity on the account since launching the #steemtalent project on Tuesday 19th June.
Though these last 14 days have been a roller-coaster ride of work on twitter, the effort and hours of work that has gone in to kick start the project have been worth every minute.
With a staggering amount of enquiries and questions, the response has been overwhelming and I am looking forward to seeing these enquiries turn into Account Applications to join #Steemit.
A Massive Shout Out
A Massive #Steemit Shout Out once again to everyone around the world who has supported the launch of the #steemtalent project these last 14 days.
You guys simply .....ROCK..!!
Thanks for reading.
Stephen