The Anthropological view on Religion, The Supernatural and Magic : Part 1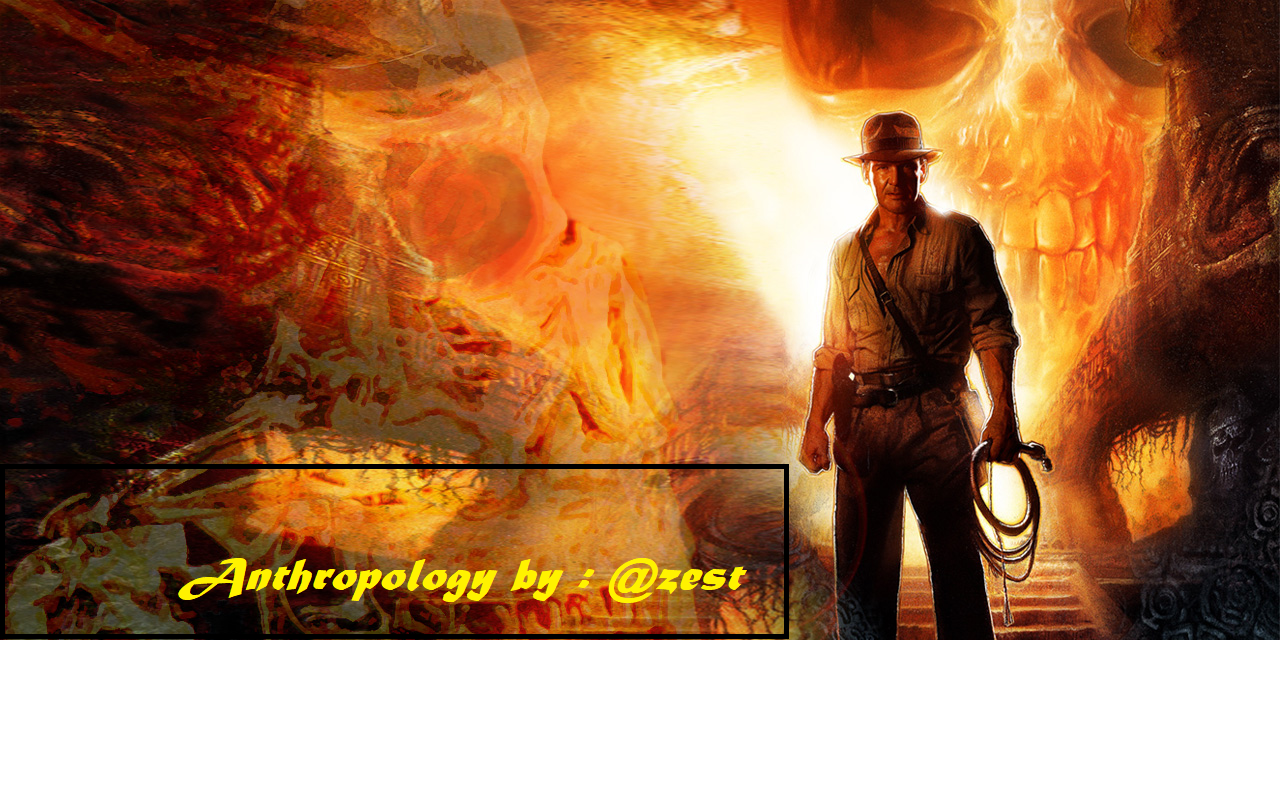 Disclaimer
It is not the aim of anthropological study to obtain factual knowledge of supernatural beings or powers. The aim, instead, is to understand the great variety of conceptions of the supernatural within the context of particular systems or communities. Anthropologists will unavoidably be influenced by their own beliefs and their own conception (or denial) of supernatural. It is, however, their task to understand any religious system in terms of its meaning for its adherents.
The Anthropological view on Religion, The Supernatural and Magic : Part 1
Introduction
Human beings live in circumstances and environments over which they have little control. Natural disasters are an example. Despite the development of technological experience and scientific knowledge, tsunamis, earthquakes, and erupting volcanos still take us unawares and kill many thousands of people all at once. Even if we know what causes such events, we still find ourselves asking the question: Why?
We all live with the knowledge of death, but even that inevitable reality remains, for many people, unbelievable.
Although we now understand the biology of conception and birth, birth remains, in many ways, "miraculous".
The universe and our planetary system still puzzles.
What lies beyond the "last" solar system; what keeps all of these systems together, do they "hang" in space, what is "space"; where does it all end; is there an end; what is infinity?
Human experience has always involved events that cannot be explained or understood, and people have always developed ways to deal with such matters. All communities have religious or belief systems just as they have economic, political, kinships and other sociocultural systems. Although all people in communities or societies around the world have beliefs that can be termed religion, these beliefs vary a great deal. In subsequent posts, we shall deal with these differences in religious beliefs and practices. We shall also look at similarities between them, to see if we can find out what constitutes the very nature or essence of religion.
---
What is religion - and Magic?
Not only do all contemporary communities in the world have some form of religion, but archaeologists have found evidence of religious belief associated with Homo sapiens who lived some 60 000 years ago. Early human beings started to deliberately bury their dead, and the remains of food, tools and other objects have been found in graves - we can only assume that the communities believed that these were needed in some sort of afterlife. Rock paintings and other forms of prehistoric art also contain symbolism that suggests people believed in the existence of supernatural spirits and that they tried to communicate with, or perhaps even influence them.
Given the prehistoric indications and the documented evidence of historic religions and the contemporary universal reality of religion, it is not surprising that it has been the subject of extensive discussion, speculation, research and theorising. As long as 2500 years ago, Herodotus compared some 50 religions which he had encountered in his travels throughout Greece. He found many similarities and also found evidence of the spread of religious worship. In the intervening years scholars, theologians, historians and philosophers have considered and deliberated about religion, sometimes presuming the superiority of their own forms of religion; at other times ridiculing the simplicity of other systems; and yet others also expressing scepticism concerning all such beliefs.
As we are well aware by now, anthropologists are not in the business of "better" or "worse", their interest in in the nature of religion and why all communities have religion. They are also interested in how and why it varies from community to community, and even within a particular community.
When we say that every community or society has a religion, this does not necessarily imply that all individuals in such a grouping are adherents of that religion. It simply means that the majority, or a significant number, of people practise or support a particular belief system.
Psychologists and sociologists have also developed definitions of, and theories to account for, religion and the fact that it is found universally. We shall be looking at all this in more detail later on in the series.
Various theories have been put forward to account for the fact of religion, and some of these are very briefly dealt with below:
The need for religion:
Let us consider these four identified theories for the origin of religion:
---
The functions of religion
Religious beliefs and practices serve a variety of psychological and social functions, and the similarity to the needs outlined above should be clear. Haviland (2008) provides a number of examples of these:
An orderly model of the universe. This psychological function plays a key role in establishing orderly human behaviour. Through special stories, accounts or myths people find answers to important questions such as: what does the universe look like, how does it work, and what is my place in it? The accounts of creation in the Book of Genesis are good examples of this.
Religion reduces the fears and anxieties of individuals by explaining the unknown and making it understandable. These explanations typically assume the existence of supernatural beings and powers, which people may potentially appeal to or manipulate as a means of dealing with crises.
A psychological function linked to the previous one is a community or society's moral code. Since it is considered to be divinely ordained, this moral code lifts the burden of responsibility off the shoulders of the individual.
A social function also touched on in the previous section is the role of religion in the maintenance of social solidarity (eg by means of common participation in rituals and beliefs). This helps to bind people together and reinforce their identification with their particular group.
Religion also performs a function in education (eg during initiation or transition rituals - rites of passage or rites of intensification).
Definitions of religion reflect the same problem as definitions of many other fields of anthropological enquiry: the moment we try to define them, we find that certain phenomena simply do not fit into the framework of the definition. So often, the religious variations between different sociocultural systems are so great that they cannot all be covered by a single definition. For example, EB Taylor (1958) attempted a definition of religion in 1871 as "belief in spiritual beings". Although this certainly pinpoints a very important aspect of religion, and no doubt of most religions, certain religions (eg Buddhism) do not place much importance on the existence of spiritual beings.
Again, the anthropologist AFC Wallace provided a wider definition of religion as "a kind of human behaviour - which can be classified as belief and ritual concerned with supernatural beings, powers and forces" (Wallace 1966) This definition is wider than that of Tylor and, although not satisfactory in all respects, better suits our present purpose. Ember (2005) have further refined Wallace's workable definition as:
any set of attitudes, beliefs, and practices pertaining to supernatural power, whether that power be forces, gods, spirits, ghosts, or demons.
For a better understanding of this definition, and to enhance its usefulness, we should briefly consider certain terms and concepts that are used in it, for example attitudes; beliefs; practices and supernatural (as opposed to natural) - the term magic is also used in the title of this series, so this will also be put in perspective.
Although religion and magic are closely related, and although anthropologists often discuss them in the same context, they are not identical concepts. This brings us to question of how we distinguish between religion and magic.
Some anthropologists base their distinction between religion and magic on the attitude or intention involved. Religions associated with an attitude of dependence, while magic is associated with the intention to manipulate.
The problem with the distinction based on attitudes is that attitudes
are subjective and highly individualistic
are not easily identifiable
are strongly influenced by individuals' emotional condition
vary and are subject to change
The criterion of attitudes is nevertheless a useful one, since it focuses on religious experience and behaviour.
The distinction based on attitudes does not always coincide with that between personal beings and impersonal powers. An individual or a group may perform an act which attempts to manipulate a personal supernatural being, in which case, the act is magical. However, if we use Tylor's distinction, the act is religious because it is directed towards a personalised being.
On the other hand, we may say with more certainty that manipulation of an impersonal power is definitely magical, and that supplication of a personal supernatural being in an attitude of dependence is definitely religious. Very often, however, the distinction is not as clear as this. Perhaps the safest thing to say here is that magic and religion are polar concepts. This means that many acts fall somewhere between the two poles of "pure" religion and "pure" magic.
In our view, it is impossible to classify all phenomena as either belonging to the sphere of religion or magic. For example, sacrifices to gods or spirits (personal beings), through religious acts, are often coupled with rites designed to bring about specific results (by somehow forcing the supernatural beings to grant the requests). So a religious act often includes a magical element. For this reason, reference to religion in the following posts will often imply magic as well.
Our aim is therefore rather to develop a general framework of the whole magico-religious complex of ideas and practices. We want to make this framework as wide as possible, so as to include as many magico-religious phenomena as possible. Therefore we shall be looking at all kinds of components of religion, such as beliefs, rituals, religious functionaries (person acting in religious acts), and so forth.
It is furthermore important to keep in mind that what many people regard as religious, is the sociocultural systems of other communities embedded in other aspects or systems of everyday life ie: it is often difficult to separate religion from economic, political and other aspects of a sociocultural system. Also, preliterate or more traditional ("small-scale") communities often have no full-time priests and no exclusively religious activities. In the context of our own system or community, it is often difficult to decide whether a particular practice or event is purely religious - or not religious at all. This, of course, again emphasises the fact that a sociocultural system is an integrated whole.
Although all sociocultural systems include religious systems, there is considerable variations in the content of these systems. For example, in perceptions of the supernatural and in the explanations given for phenomena such as disease, death, lightning, misfortune, affluence, and so forth. Likewise, there is considerable variation in beliefs and practices directed at obtaining assistance from the supernatural and maintaining satisfactory relationships with supernatural.
The end of Part 1....
Thank you for reading.
Images are linked to their sources in their description and references are stated below.
Authors and Text Titles
CR Ember 2005 : Anthropology 11th Edition
WA Haviland 2008: Anthropology: The Human Challenge 12th Edition
BA Pauw 1970: Religion and magic
AFC Wallace 1966: Religion: An anthropological view
Thank you @foundation for this amazing SteemSTEM gif