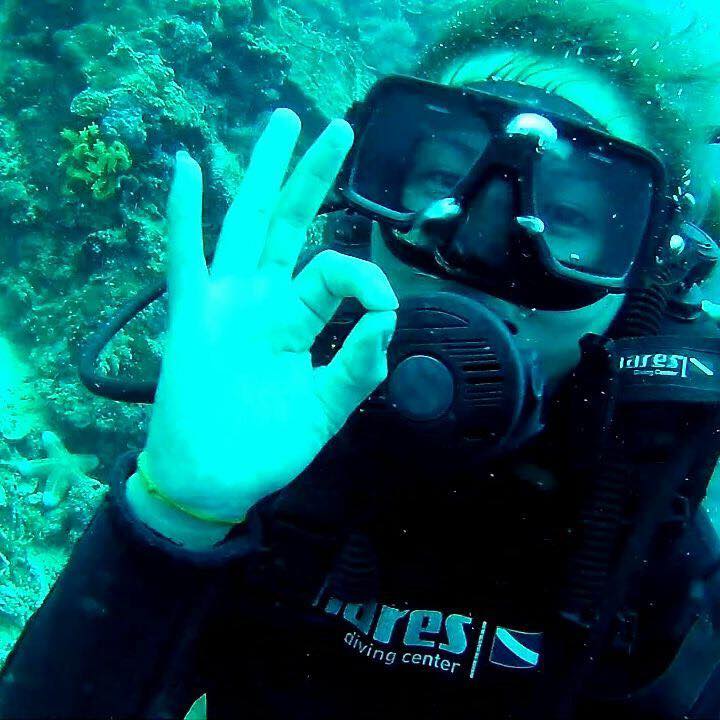 The desire to experience unparalleled adventures, the curiosity of a child on what it's like to breathe underwater, and the passion to explore the wonders of the aquatic kingdom– these things pushed me to become a biologist and a professional diver.
---

THE DREAM


As I looked at the divers in a fit black wetsuit walking towards the boat while carrying their equipments, questions filled my mind as it got me puzzled on what it feels like to see the world beneath the waves. I just whispered to myself wishing that when I grow up, I can learn how to dive just like them.
Having the dream to uncover the secrets and mysteries in the kingdom of Poseidon, I managed to thrive and survive the grueling course of Biology, both the bachelor's and master's degree. Later on, I got a rare opportunity to work at one of the government agencies in the Philippines, the Department of Environment and Natural Resources (DENR).



MY JOB AT DENR


When I started working at DENR as a Biologist, I was assigned in a protected area of forest at Sibulan Negros Oriental, where the "Balinsasayao Twin Lakes" is located. One of my main tasks was to collect data that document economic and ecological trends and problems in the area. A year after that, I was designated to work for Coastal and Marine Resources, wherein my responsibility would be on assessment and survey on fishes, corals percentage cover and identification of other marine invertebrates. With the task at hand, I know I should take scuba diving lessons first and it makes me more excited as I believe that the passion I have for swimming and free diving would turn into a profession. I just can't explain what I felt thinking about how I love to go out in beaches! Amazement filled me as I am now part of the marine team where my colleagues are real professional divers.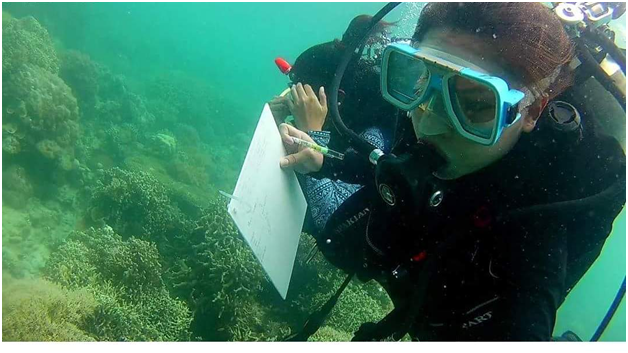 PADI TRAINING


On January 2017, I had my open water diver training and subsequently, advance diver training at the end of March 2017. Ola, now Im a PADI certified diver with two licenses without taking some bucks out of my pocket.
The Professional Association of Diving Instructors (PADI) is the world's largest recreational diving membership and diver training organization Their divers carry the most respected and sought after scuba diving credentials in the world. True to their words, the training that I had with them was smooth, fun and productive. The educational materials they gave were very useful, and the whole process was of high standards.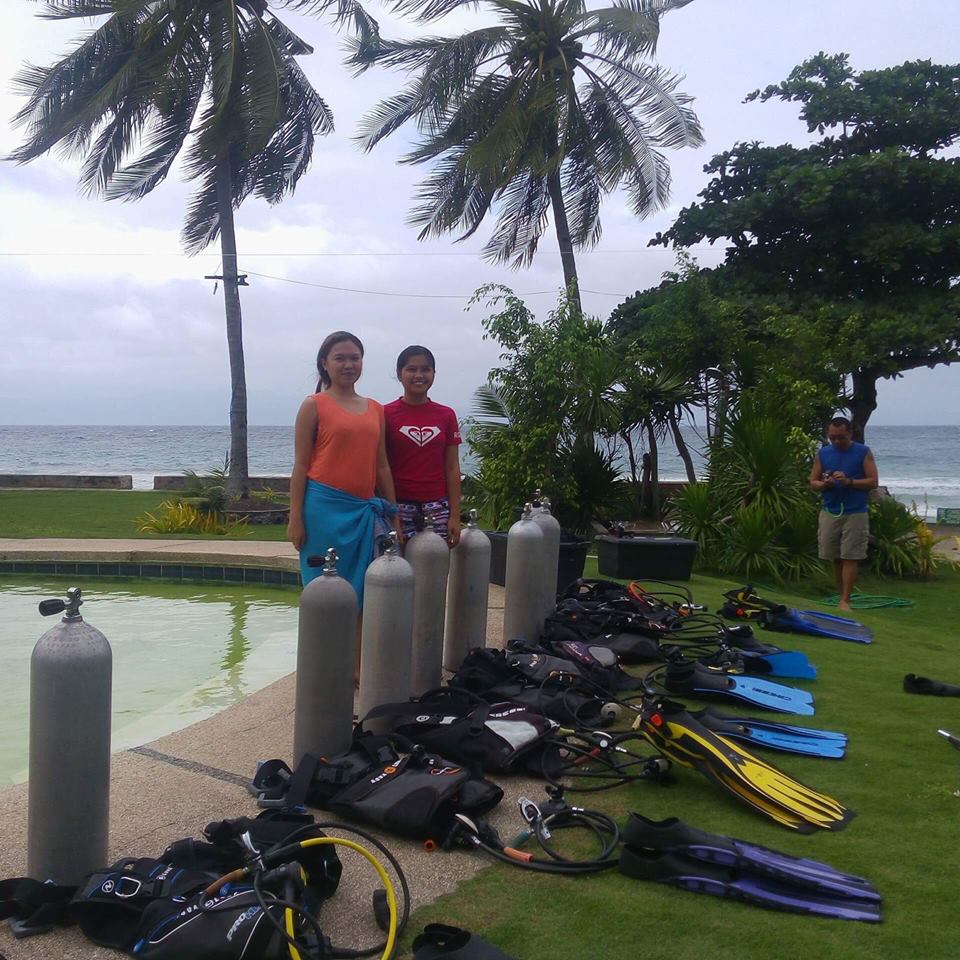 Now, do you want to unlock the ocean paradise? These simple steps may guide you to that.
• AGE - You must qualify by age. As for PADI, their beginner course requires you to be 10 years old or older.
• PHYSICAL CONDITION - Adequate swimming skills and good physical health
• PAPER WORKS - Enroll at any scuba diving course and know the details, from cost to schedule.
• WATERMANSHIP TEST - the most basic prerequisite to become a qualified scuba diver is comfort in the water. Pass this test and you're ready for the training.
• THE TRAINING BEGINS:
Academics – know first the levels of awareness through interactive presentations that include videos, audio, graphics and reading. After that are some short quizzes to gauge your progress.
Equipment – learn to use basic scuba gears.
Pool training – four confined water trainings wherein you apply the things learned from the two earlier stages, and at the same master the skills required before moving on to open water
Open Water training - show your instructor that you can comfortably repeat those skills in five sets of training. If successful, prepare to have your C-card voucher and get certified.
• ADVANCE TRAINING - Enroll on any advance courses for continuing education and varying licenses.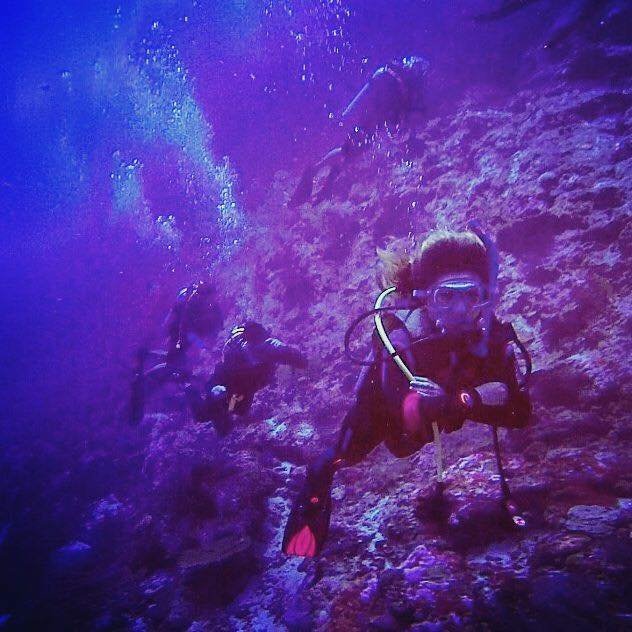 SCUBASURERO: DIVE AGAINST DEBRIS


Scuba Diving is just simply amazing. You become a visitor of a different paradise and see creatures you didn't even know existed. It's also the only way you can get the feeling of zero gravity (we're never going to make it into space so this is as close as we can get). Lastly, aside from gaining new friends, you also become linked to millions of others to form a growing force that can and does make a difference in the effort to preserve the underwater world.
Diving is not just for fun. To help protect and conserve our nature should be the genuine purpose. Last 2017, I participated in a dive program of Project Aware in Crimson Resort & Spa called " SCUBASURERO". It is a term formed by joining the words scuba and basurero, a Filipino word for garbage collector. The main objective of the event is to remove waste under the sea that might be detrimental to the marine species where fishes might feed on them. Other focus is to pull out these great predators of corals which is commonly known as "crown of thorns" COT scientifically named as Acanthaster sp as they eat and kill corals. Corals are primary homes of fishes. When these crown of thorns dominate, corals will gradually diminish and there will be an eventual decrease in the population of fishes.
Being a licensed diver is like being a superhero, because as what Uncle Ben said in the Spider-Man movie " With great power comes great responsibility."


---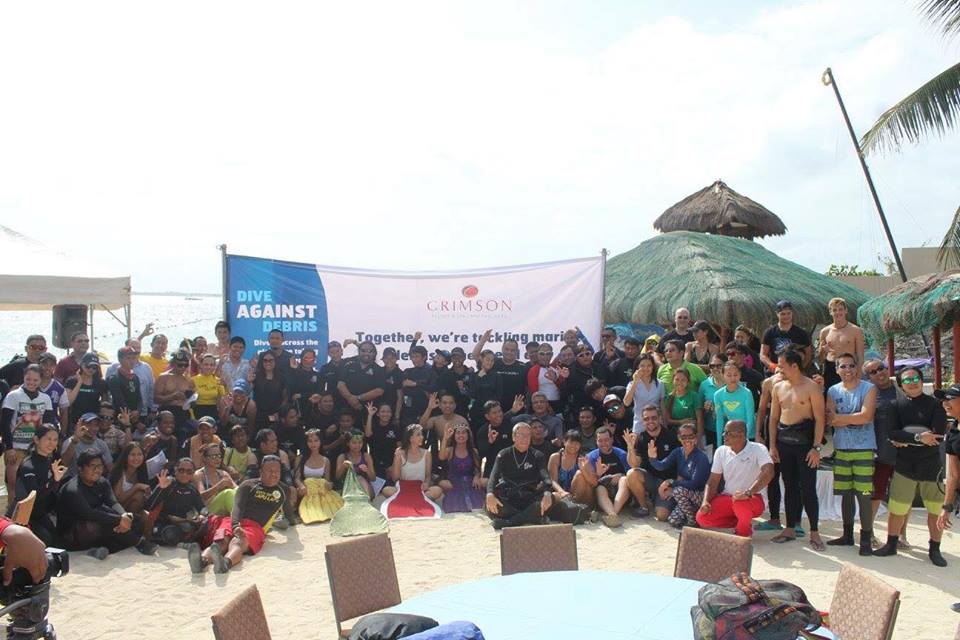 MY TREASURE CHEST
For documentations and reports, I had taken a lot of photos and videos while doing my thing. 'Twas really fun and satisfying! I just cant wait to share all that I have in my treasure chest, sure I consider all of them treasures.
Let me know if you want to visit our very own natural ecotourism spots in Region VII - Philippines, because maybe I can give you the details and my personal reviews! Steem on future divers!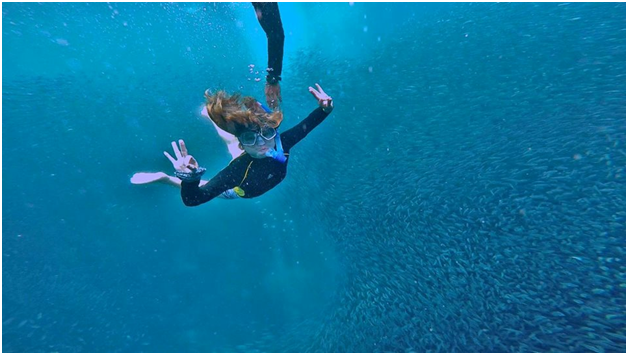 Sardinella sp. (school of sardines) at Moalboal, Cebu
---
▶️ See My Intro Post Here