Hi Steemians, I'm Jen – a Biologist, Scuba Diver and a Fire Dancer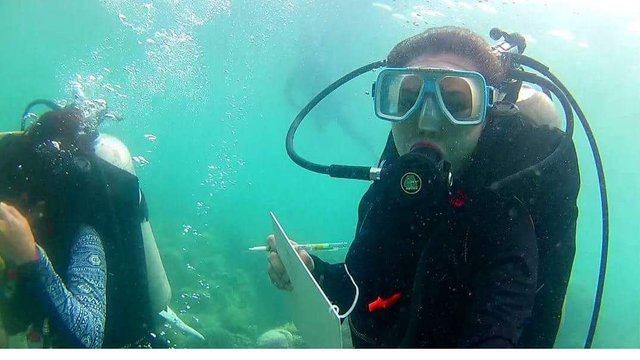 Passion turned into a profession.
Steemians, I'm excited to share my professional travels and explorations through this amazing social media platform and a great way to start is to introduce myself.
---
I am Jenina, a Masters in Environmental Biology and has worked at the Department of Environment and Natural Resources (DENR) for 2 years. The job I had there was literally my dream job as I had all the time doing things I love from sea diving to traveling, and even caving.
---

ME AS A PROFESSIONAL


BIOLOGIST

At DENR-Region VII, I conduct research and collect data documenting economic and ecological trends in the areas I am assigned to. I also undertake on-field community-based programs for project awareness and livelihood benefits while coordinating with associated institutions, offices and the local government.

Research and documentation has to be accompanied with travels and explorations. Bohol, Negros, Camotes and my very own home, Cebu - these were some of the places where I conducted some of my field works. Gee, traveling was fun, but what's more satisfying is sharing my personal advocacy to many residents, and that is to protect, conserve and appreciate wildlife and the beauty of nature.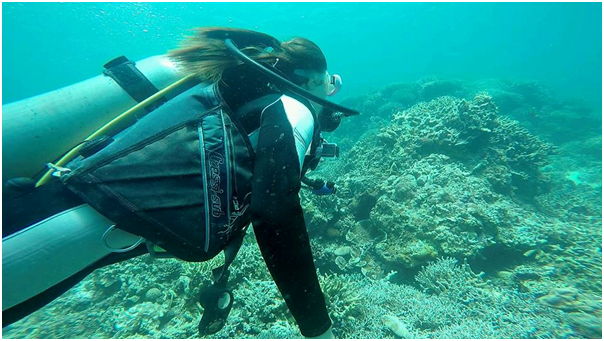 ---
PROJECT COORDINATOR

Though I had a great time lending my services for the conservation of nature through DENR, I eventually accepted an offer by Coastal Qatar last July 2017 to be their Project Coordinator . You ask me what project it is? It's the seats for the 2022 FIFA World Cup stadium. I know its very different from my past job, but considering it as a great help for my family financially is already enough for me to convince myself to accept and embrace it. From Philippines to Qatar, this whole new challenge is gonna be exciting.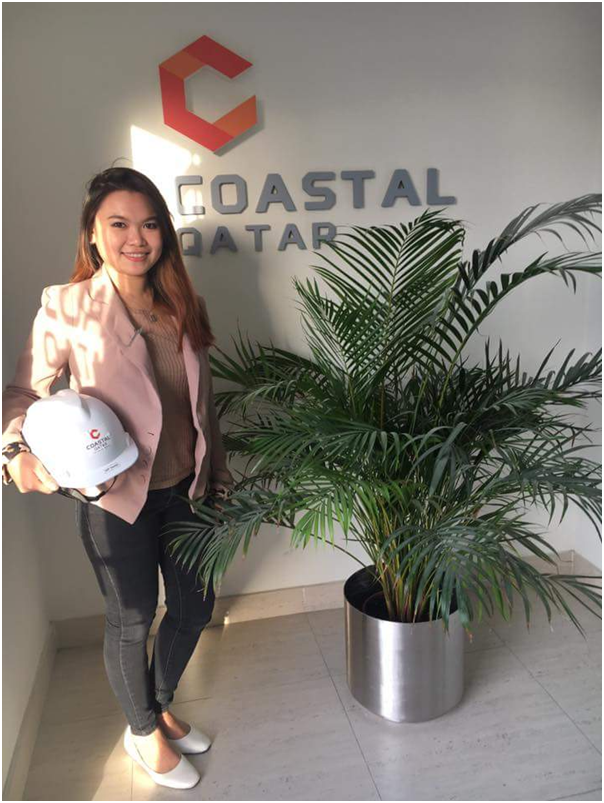 ---

MY PASSIONS


CAVING

Grotty, muddy, cold claustrophobic places. At least that is what the majority of us think. But Im one of the minority having a true passion of venturing to these extreme areas. This is why I love to explore and study caves.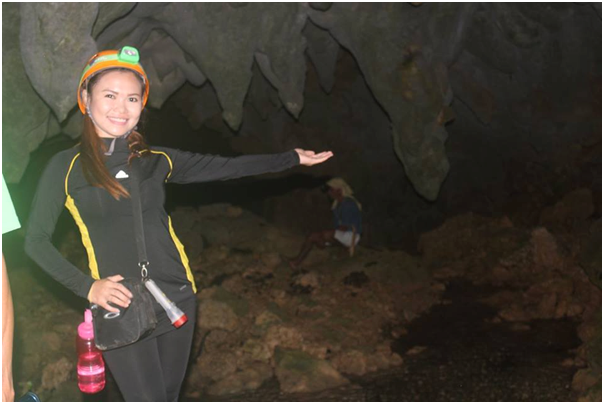 ---
TRAVELING

For me, traveling equates to learning and expanding your perspective. Aside from the fun it has or the adventure it brings, it also makes you appreciate life and nature. Luckily on my job at DENR, I do fieldworks for my passion, so I get ready for each travel and it's like "all expense paid" covered from food, transportation and accommodation for official work.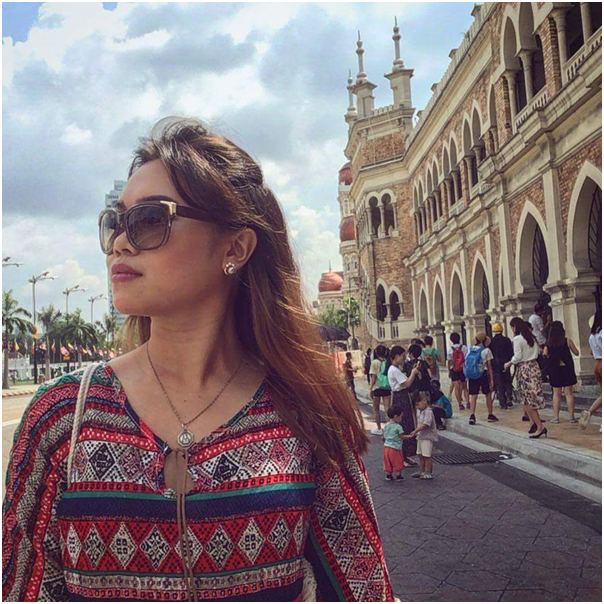 ---
SCUBA DIVING

Discovering the underwater world is truly an incredible experience and completely different from land travels as it allows us to see more of the world. Scuba Diving has been a "need and want" for me. I need it because I am a Biologist and I want it simply because it is my passion. It was indeed a passion turned into profession as I got my license last year as an advanced professional diver.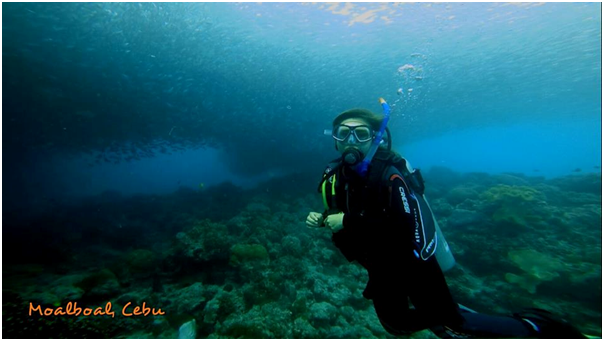 ---
FIRE DANCING

Fire dancing and diving – these two are total opposites but both are close to my heart. As a kid, dancing was a big part of my life and when I got old enough, I took it to the next level. It takes a whole lot of practice just to learn fire dancing, and mastering it is another story. You need to have the passion to overcome the fear of getting burned, literally.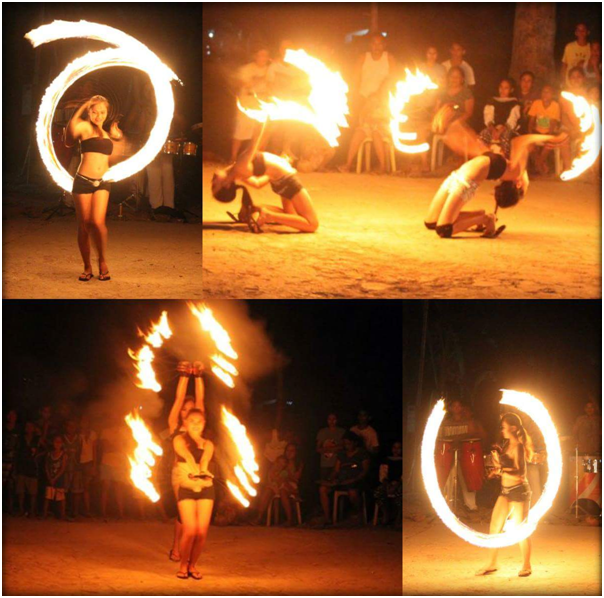 ---

WHY AM I HERE


When @jhon21 introduced to me this platform, I never hesitated to join because I'm just too excited to share my travels and explorations as a professional and as a passionate traveler. And when he said you get rewarded every time you post, the motivation I have just pumped up . Though, the thing here is I get to tell you my treks, post sublime pictures I have, and ultimately push my advocacy in life – protect, conserve and appreciate wildlife and nature.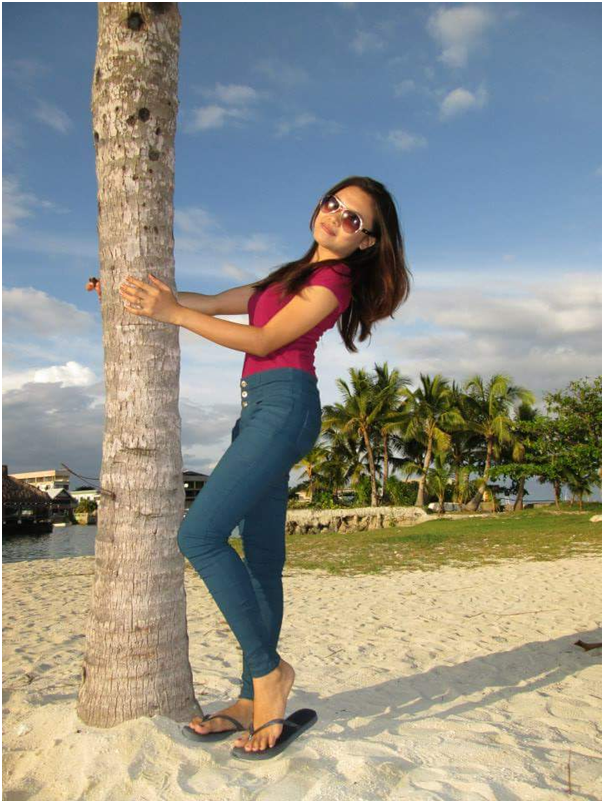 ---
So that's it Steemians. I hope you support my future posts ;)