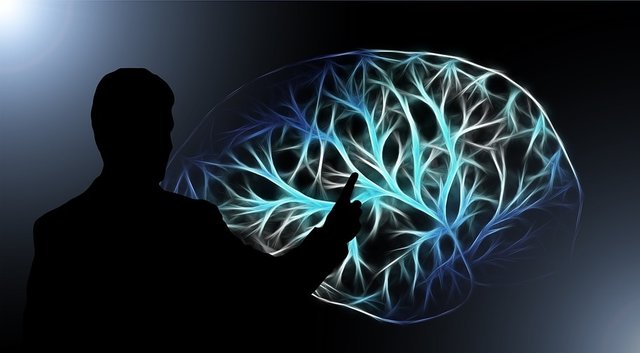 Pixabay - Geralt
Nerve cells
They are responsible for receiving and transmitting nerve impulses from the cell body to the dendrites and then to other cells, these signals are moved through the synapses and these can be chemical or electrical. It is important to point out that human beings are born with a specific number of neurons and as we go through our evolutionary stage and we reach old age these suffer from death, on the other hand there are other types of cells that help these cells to do their work in a way ideal, they are known as neuroglias and they do have the ability to reproduce.
On many occasions, we have heard, we have even participated in surgeries in which, consequently, a consequence of a condition, a loved one replaced, stories, most common operations, son: the replacement of the heart by irregular heartbeats to the point in which the subject has repercussions on their level of life, or kidney where it can no longer be affected by toxins in the body, and the most chronic lungs, where the subject has an oxygen pump to survive, we even have transplants of tissues or bone marrow. All of them aim to increase the quality of life of the patient who unfortunately suffers from a decrease or difficulties in the functions of these organs.
A couple of years ago, some researchers made statements that contained them, the personality traits of the donor, this statement was made because some behavioral changes suffered by the receptors of that muscle, in fact, several of these specialists perform physical performance tests to verify this if they coincide with the productivity of the donor, in many cases these tests have confirmed the results of this hypothesis. Now, just at this moment, the fact that the brain cells and like this allow us to reverse the damage in the tissue caused by diseases like dementia, psychosis, parkinsons, epileptic crises and more.
Let's get to know it in depth.
The first investigations were conducted in mice, these stem cells are taken from human embryos, this experiment was executed by the hand of specialists from the University of Wisconsin, they maintain that the ability to learn and evoke previously learned information can be reversed simply by replacing the damaged tissue by means of this procedure. These cells are inserted into punctual structures such as the hippocampus, all of us who are experts in the subject know that this structure has as its objective the crossing of nervous pathways, both at a sensory and motor level, as well as the ability to regulate and process emotional information.
Such cells establish neural networks using point neurotransmitters, including acetylcholine and GABA, while acetylcholine is responsible for the voluntary movement of muscles and perform motor behaviors that respond to external and internal stimuli, likewise regulates sleep, both as awareness, attention and learning, meanwhile, also provides functions regarding the production and management of hormones just in the pituitary gland. While the GABA receptor plays an important role in the control of anxiety and fear, it is used in the development of benzodiazepines.
These cells are grown inside a laboratory that have more than 15 years of effort, on the other hand, like any organism that undergoes a modification in its natural structure, the fact of rejection can occur, however the rejection rates in mice are considerably small and those who received it correctly experienced higher scores in memory and learning tests, having greater ability to evoke the location of objects, and paths of a labyrinth, clearly recorded a special species of mice that did not reject the donations from other races.
For their part, in Canada they are taking small samples of the nervous tissue of patients suffering from Parkinson's, to cultivate and in this way generate a large number of cells that could be transplanted to the individual in question. Clearly these subjects are selected carefully, specifically 19 men, who subsequently underwent brain stimulation surgery, where electrodes are placed that excite specific structures of the brain to try to reduce the symptoms of the disease they suffer.
Although transplants in humans have not been carried out at present, these cultures of patients with Parkinson's have been conserved for use in the near future, it is appropriate to remember that the nervous system has a group of cells called glia or glial that have the ability to multiply , in contrast to the neurons that after eliciting neuronal death the subject does not have the capacity to reactivate them. Just the neuroglias, are immersed in such research due to its ability to protect the nervous system from injuries, diseases and bacteria.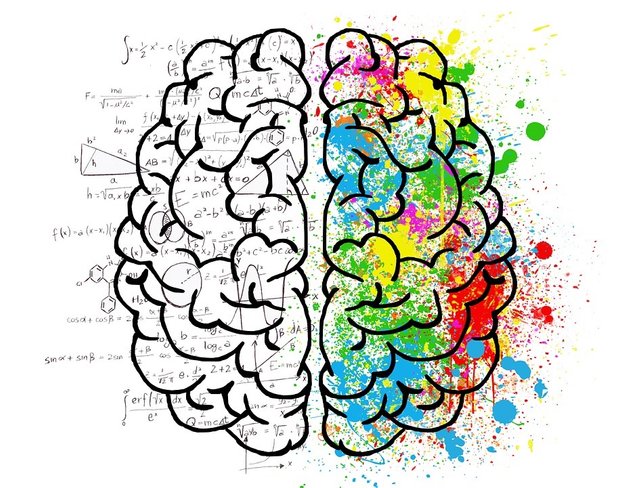 Pixabay - ElisaRiva
Contributions of the cellular transplant to neurological pathologies.
Alzheimer's
This pathology has as a primary consequence neuronal death, specifically destroys the bundles of nerve fibers contained in the white substance, this generates in an individual the inability to evoke memories lived in advance, as well as the inability to fix new information. If we can replace this affected area with an implant, the patient could recover the capacity to fix new information.
Epilepsy
Epileptic seizures continue to generate severe neural death, making it impossible for the patient to learn, thus affecting the totality of higher and operative mental processes, as well as the neural networks established to reinforce learning and emotional manifestations.
Mental diseases
Mental imbalances that impede the ability to learn or on the contrary that affect the emotional manifestations of a subject and that are determined by the neural connections established by the nervous system can be channeled through these transplants, among them we have, bipolarity, schizophrenia , depression, addiction, these to name just a few, likewise, down syndrome, cognitive deficit and attention deficit.
Addictions
Addictions at the level of the nervous system are explained because the individuals in each category of establishment and subsequent change of neural networks established, in this way, the fact of being in it or being prone to negative things than others in the march to consume, these neural networks are activated and the subjects experience the same sensations, behaviors and emotional reactions. If we perform a transplant this can be, within the psychological field addicted individuals suffer this pathology for life.
There are many researches carried out by neuroscientists nowadays and these give us a light to understand the mysteries that the human nervous system hides, but if we take these contributions and put them into action we would surely help many affected.
Bibliogracias References
Sanz E. (2016).A stem cell transplant allows you to recover damaged memory.
Tong. L.(2014).Transplanting brain cells to reverse memory loss in Alzheimer's disease.
Castillero. O. (2016).Acetylcholine (neurotransmitter): functions and characteristics.
Katzung, B. (2007). Basic & Clinical Pharmacology, 10th Edition. Mc Graw Hill Medical.
Hall, J.E. & Guyton, A.C. (2006). Textbook of Medical Physiology. 11a edición. Philadelphia, Pennsylvania: Elsevier.