The silence was broke by the blaring siren in the ambulance that had just arrived. Shortly - almost immediately - orderlies and paramedics came running through the door, pushing a gurney. Make way! they screamed, as the gurney tires creaked and squeaked through the hall way. As I sat there in the lobby, I couldn't get a good view of the person in the gurney, but it was a child and she was badly injured. I could sense the tension build there in the hospital lobby, as the orderlies and nurses, who had ran out to assist, disappeared behind a door. Minutes after, a doctor came running through the same door, as she echoed; more blood! more blood! She needs more blood!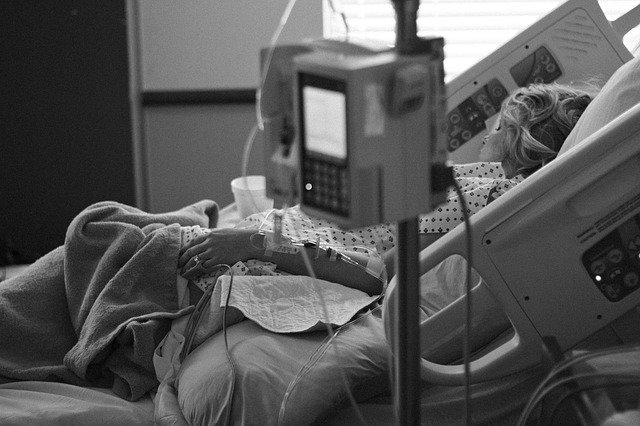 [License: Public Domain]: Pixabay
Let's pause for a bit here, shall we? I guess you know by now, what was about to happen. As much as I have no statistics, I can practically say and not be wrong, that everyday there are a lot of similar cases to this one and otherwise, where people need blood transfusion to survive. In such situations, one sometimes has no idea whose blood course through their veins. And as much, is not predisposed to choose whose blood they get. But a select few trained persons are able to make that choice for one at that time, and are expected by oath and obligation to make the right choice - compatibility and sterility wise.
At this point, I'd give a big shout out to all the persons out there, who have at one point donated blood - for charity or for money; they've been saving lives. Now I'm not about to give a long lecture on the different blood types, factors and compatibility; another day maybe.
Let's talk: Blood Transfusion Safety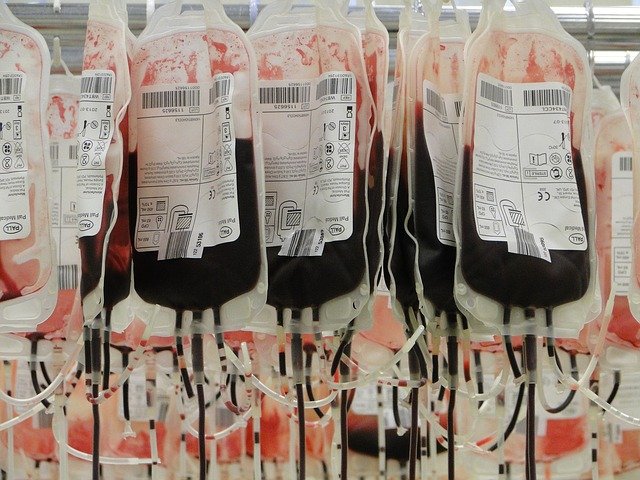 [License: Public Domain]:
Pixabay
Blood transfusion is a clinical procedure, that involves the infusion of thoroughly screened sterile blood from a compatible donor into a recipient's circulatory system; intravenously. Yes, I know the definition I've given above is way too descriptive; there's a reason, don't you think? The definition is relevant to our discussion. Already, we understand that there are an array of reasons or situations, why different people need blood transfusion.
The blood obtained from donors according to Wikipedia is
"...used for transfusions and/or made into biopharmaceutical medications by a process called fractionation (separation of whole-blood components)."
There are different types of blood transfusion and which ever is engaged depends on what component of blood is needed.
There is "whole blood" transfusion; whole blood refers to the blood that has not been separated out into its components (plasma, red- and white blood cells and platelets).
There is also transfusion of blood components:
Plasma transfusion is needed under conditions that the recipient lack plasma proteins facilitating blood clotting.
Red blood cell transfusion is necessary in severe cases of anaemia and iron deficiency; red blood cell contain the oxygen-carrying molecule (hemoglobin).
Platelet transfusion is applicable where platelets are absent or not enough due to conditions like cancer; Platelets are necessary for arresting bleeding.
How safe is blood transfusion?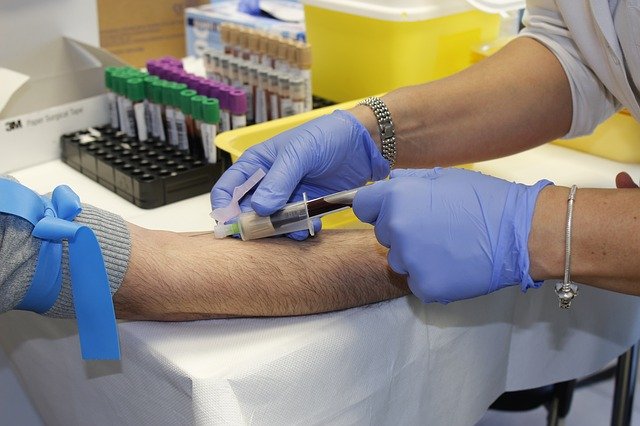 [License: Public Domain]:
Pixabay
According to Webmd,
"In general, blood transfusions are considered safe, but there are risks. Sometimes complications show up immediately, others take some time."
Some of the possible complications include: fever, allergic reactions, acute immune hemolytic reaction, delayed hemolytic reaction, anaphylactic reaction, transfusion-related acute lung injury (TRALI), bloodborne infections; HIV,Hepatitis B and C, West Nile Virus and Zika Virus, graft-versus-host disease and hemochromatosis (iron overload). 44.4% of the above mentioned complications associated with blood transfusion are rare and 55.6% of them are fatal. Of them all, I'm more concerned about the occurrence of blood borne infections.
Yesterday, I was at the hospital to see a doctor. After my session, I decided to visit a heart2heart centre within the hospital; I wanted to check my HIV status, again. Alright, wipe that smirk off your face; I'm still negative. During the general counseling, after a question was asked, the counselor made comments about HIV screening when the virus is in the window period that struck me in a different light.
You might wonder, what is meant by window period.
"In medicine, the window period for a test designed to detect a specific disease (particularly infectious disease) is the time between first infection and when the test can reliably detect that infection. In antibody-based testing, the window period is dependent on the time taken for seroconversion."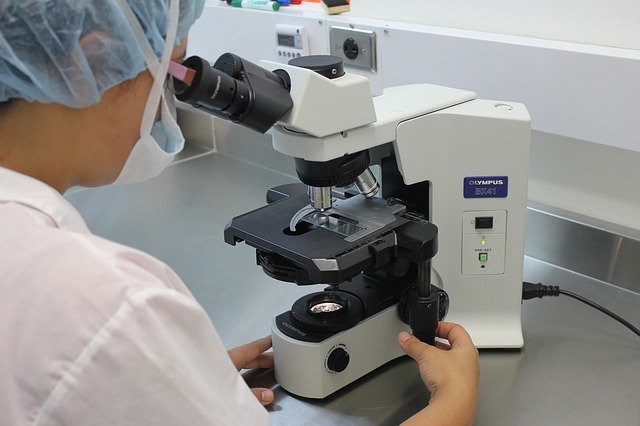 [License: Public Domain]: Pixabay
What would happen if a recipient is transfused with blood taken from a donor when the virus is in the window period? At this point I'd have to mention that at window period the carrier can still infect other persons.
Where I'm from, there's always that emergency situation where the blood banks run dry because they can't be supported; Paramedics and affected persons go out in public: schools, churches and so on, soliciting blood donation from willing and compatible donors. These donors are either moved to the hospital or have their blood screened and their vessels tapped in the field. Then problems arise for the recipient somewhere along the line. Yes there's goodwill, but can this be helped?
Someone said "let's sensitize people on the importance of donating blood in hospitals, with the Red Cross or other NGOs regularly, so blood banks don't runout." Well that's beautiful, but what about the individuals who by religious bindings, morals and ethics, traditional norms, and/or personal philosophy are not compelled to donate blood except in emergencies and/or unless family is involved?
Alright, now blood banks are stocked up, perhaps. Are blood from blood banks in those fancy, sterile, airtight packs screened again before use, when there is an emergency? I mean, who cares about that, when the blood was screened before storage, right? Who wants to stall screening already banked blood and lose a patient to bleeding?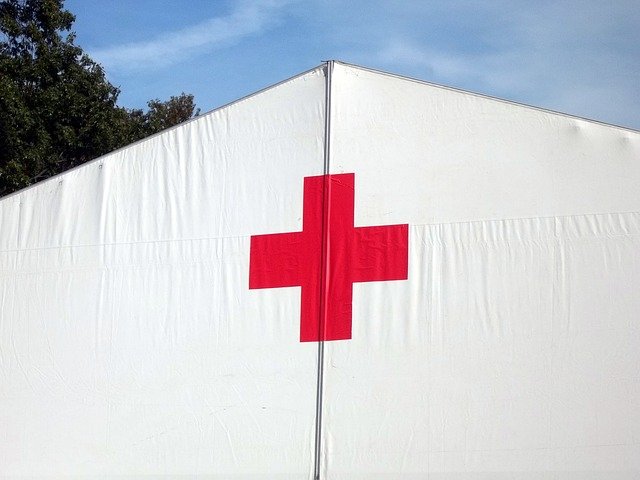 [License: Public Domain]: Pixabay
There has been other situations of people donating blood for their own future use (autologous donation) or for use in family emergencies; further reducing complications. This is already practiced in some part of the world today.
A lot of things are considered here, but the big question is
Who is to Blame? What Extra measures could be taken?
We all take a shot at survival, every now and then and contemplate the risk or wait for consequences later; that's only fair enough.
A Word from Me
You should know, certain reactions are just normal after a blood transfusion; could be just your system adjusting to the new blood. This content could be meant for a lot, but it's definitely not to scare you. Oh come on! Even I would get a blood transfusion, if I need it. And if I'm responsive at the time, I too would not care more who is giving the blood - as long as the blood is thoroughly screened. But there's definitely nothing wrong in knowing your chances. Blood for transfusion should and must be properly screened for sterility and compatibilty before transfusion; this we can control. Keep donating blood, you could save a life.
Until next time; It's been nice having you stop by!
Below are some REFERENCES
Blood Transfusion: Purpose, Procedure, Risks, Complications
Image Source
Images are from pixabay and all licensed under creative commons and eligible for commercial use.