What is a black hole of one billion tons?

The short answer is that it is a lite tiny black hole, and even a super light one. Most usually-considered beasts indeed weight more than dozens of solar masses, whilst a black hole of one billion tons weights in contrast 10 times less than the total amount of plastic on Earth.

But are such black holes potentially existing? This question is not as trivial as it sounds…

During its life, a black hole can solely do two things. First, it accretes matter, or in other words, it absorbs anything that goes too close to it. Second, it evaporates through Hawking radiation, or in other words it shrinks.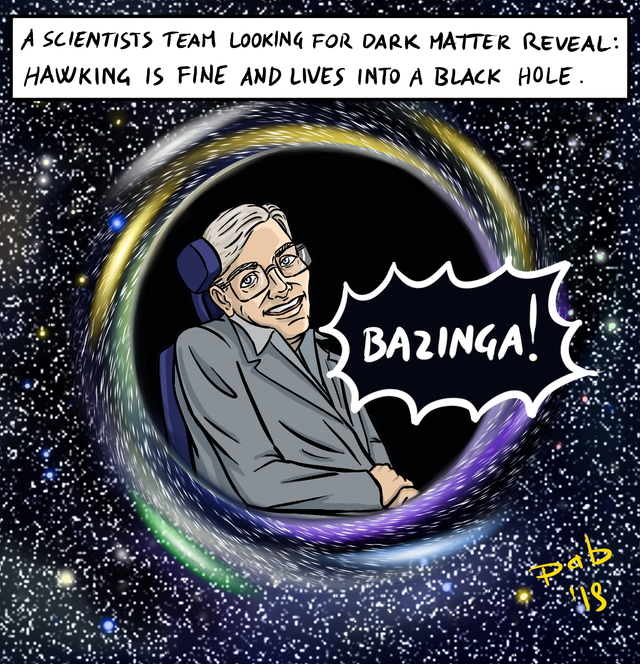 [image credits: @pab.ink]
From there, we have two options. Either the black hole is sufficiently heavy and accretion wins over evaporation, or it is lightish and evaporation wins over accretion. In the former case, the black hole gets bigger and bigger, whilst in the latter case, it eventually disappears. Therefore, very light black holes are not likely.

There are however some fine-prints to all of this, so that tiny black holes can actually exist. Moreover, they can even provide a solution to the problematics of dark matter, as shown in this recent scientific publication. This is the topic of today.
---
Black holes in a nutshell
But before moving on, let me recapitulate a few basic facts about black holes.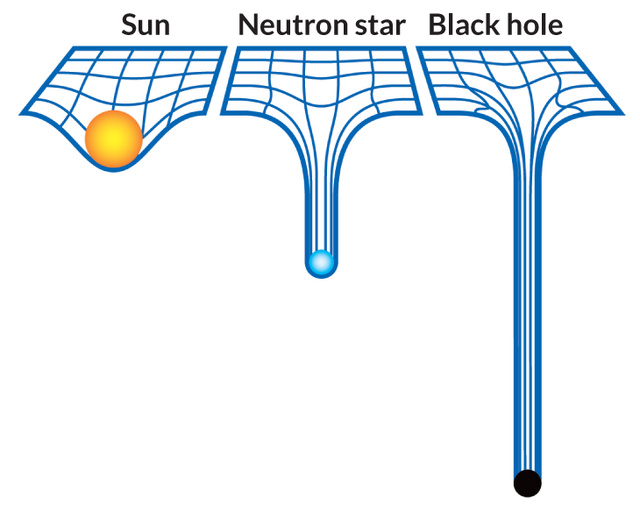 [image credits: Ksshd (CC BY-SA 4.0)]
A good representation of space-time in the context of general relativity and a flat universe (I wrote Universe, not Earth) is given on the left.

The universe can be seen as a huge flat rubber sheet, and all objects that it contains (stars, galaxies, etc.) as marbles.

All marbles bend the rubber sheet, with the more compact ones bending it more. All marbles are indeed different, some of them being heavier and denser than others.

In general relativity, we have exactly the same story. The universe is flat and deformed by stars and galaxies, the deformation being more important for more compact objects.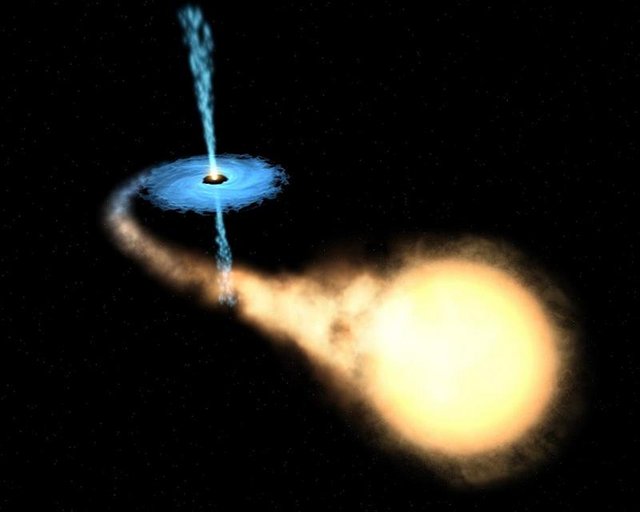 [image credits: NASA/ESA (public domain)]
Back holes consist in the limiting case in which the objects are so compact that the deformation becomes infinite.

This is the reason why one says that black holes attract and eat everything. More precisely, anything that crosses the so-called event horizon of the black hole will just fall down into it, so that the black hole mass increases.

However, as said above, black holes are also subject to Hawking radiation. Very crudely, this phenomenon can be seen as a conversion of the back hole gravitational energy, thanks to quantum mechanical effects, into real particles that are emitted away from the black hole. In other words, the mass of the black hole decreases.
---
Dark tiny electrically-charged black holes
Due to Hawking radiation, tiny black holes should be today fully evaporated. There is however a catch!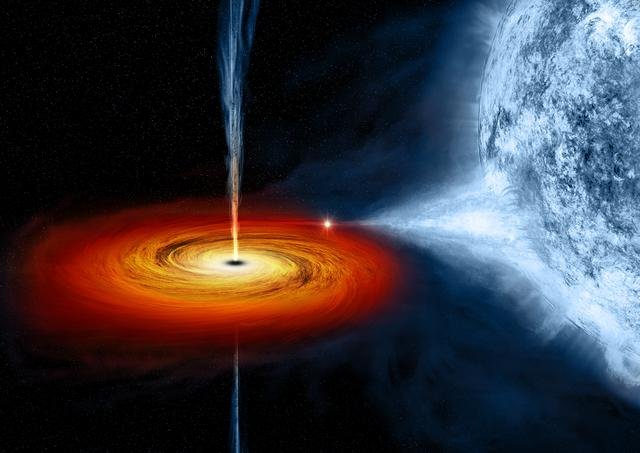 [image credits: NASA]
Hawking radiation is not known very well when the black hole mass is small, so that the theory could be modified without screwing up data.

Suggestions that Hawking radiation stops at some point have been made and found to be viable, as shown for instance here.

Tiny back holes could then form stable cosmological relics that interact only by gravity, and henceforth constitute the dark matter that is necessary to explain large classes of cosmological observations.

One interesting option is when the black hole is electrically charged so that it can quite easily be observed terrestrially. While dark matter has to be in principle electrically neutral, the existing constraints are avoided for very heavy dark matter.
---
Detecting tiny dark black holes on Earth
Tiny dark electrically-charged black holes are highly penetrating and ionizing so that they would leave tracks in a variety of running or planned to run experiments.

For instance, searches dedicated to monopoles (another class of very ionizing particles) or experiments relying on a liquid detector made from a noble element should see the passage of a tiny black hole.

As another example, paelo-detectors (i.e., very ancient stones that could have recorded the passage of dark matter millions of years ago) could also reveal hints of the potential presence of tiny black hole dark matter.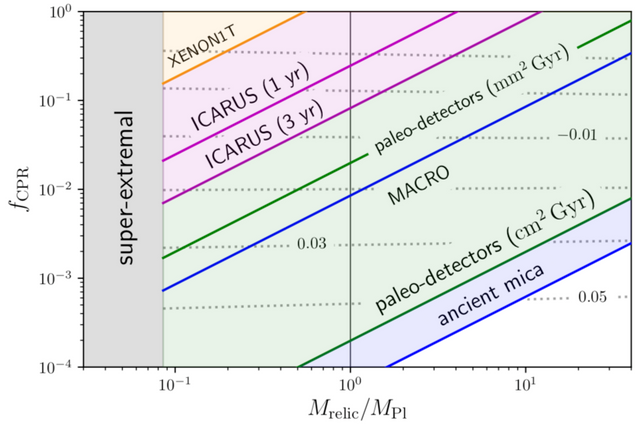 [image credits: arXiv]
The prospects of those (future) experiments are illustrated on the figure above, where one can see (without having to understand all the glory details behind the figure) that most available options for tiny black hole as dark matter will be covered in the next decades.
If this idea is the one picked by Nature, there are great chances that we will observe it very soon!
---
Summary
In this article, I describe an interesting scenario for dark matter.

The way black hole evaporation works is modified without screwing up any observation, so that super tiny black holes (weighting at most one billion tons) are now allowed to exist. Interestingly enough, these can be both electrically-charged and constitute of good candidate to explain dark matter in the universe.

Their electric charge is a key feature allowing existing and future (astro-)particle physics experiments to detect them a close future. This implies that within a couple of decades, we will know how crazy this idea of dark tiny electrically-charged hole is.
---
SteemSTEM
SteemSTEM aims to make Steem a better place for Science, Technology, Engineering and Mathematics (STEM) and to build a science communication platform on Steem.
Make sure to follow SteemSTEM on steemstem.io, Steemit, Facebook, Twitter and Instagram to always be up-to-date on our latest news and ideas. Please also consider to support the project by supporting our witness (@stem.witness) or by delegating to @steemstem for a ROI of 65% of our curation rewards (quick delegation links: 50SP | 100SP | 500SP | 1000SP | 5000SP | 10000SP).