Dr. Joshi was siting on his sofa, not so comfortably, I noticed his body was changing its position. Sometimes he turned to the left and sometimes he shifted to the right. It felt as if a spider has bitten his bottom. I smiled at my thought. He looked at the left corner of the room this time and my eyes met his. I might have been staring at him for a long time. Did that make him uncomfortable?
The next day he wore a lose Lenin pants. Not one that I guess would fit in his wardrobe. It actually seems new as if that was something he brought just a night before to wear on our regular doctor's conference. Or may be his wife gifted him a pant, that won't be my choice of gift on my 25th anniversary though. ''Dr. Brijesh', I heard, as if someone called me from a distance. The room full of faces turned to me, 'What would your diagnosis be, Dr. Brijesh?', Dr. Joshi asked. That might have been one of my millions of 'kick outs' from a conference.
'Something is wrong with Dr. Joshi', I whispered to Samantha who was sitting next to me. ' Yes he is not a guy who would kick his favorite doctor out of the conference', she said. That might just have been a simple statement but that statement triggered an absolute soul searching in me. I knew he had started walking a bit slower now than his regular pace. Not that I usually comment on a man's walking speed. But then, wouldn't it be unusual for a rabbit to crawl in a snail's pace?
Now that I knew that something was troubling Mr. Joshi, I thought of asking him myself. I went to his cabin, just to encounter an empty office chair. There, on his table, was a blue colored file. I walked to his desk, opened the file. Beads of sweat appeared on my forehead, my eye were filled with fears and chills ran down my spine. It read patient's name -Mr. Prasoon Joshi and right next to the provisional diagnosis were the words-Testicular Tumor Stage II.
That night I went to Dr. Joshi's apartment. It was 7 p.m, almost his supper time but we had to talk. He was sitting on dinner table as Manisha, his maid served him soup and bread. 'Sir, I apologize, and I am so sorry to know about your morbidity. But I have to know what happened'. He stared at me in absolute disbelief and wiping his tears, he narrated me his story. His father had died of the same disease and had lost his mother at birth. He came to know about the disease two months back. He had consulted to different doctors but all in vain. They could not tell if his symptoms were due to tumor or infection or immune mediated. It was only when his left testicles became noticeably large, he suspected neoplasm. He had told our hospital administration that he was going on a vacation to Europe. A sheer lie. He said, at times, he was completely devastated, he locked himself up and quarreled with his wife and children at all times and so they left. He was left alone. He had now designed an end to his life. An end due to cancer. 
He was breathing but dead within. Shattered like a glass and those glasses were cutting him into even minute pieces. I couldn't see him die. That night I realized that he had lost all hopes. I thought, home is something that keeps a man alive. I was his student and the one he loved the most and I loved him the most. There were many more students who loved him like anything. I had to do something. We, the students had to do something.
Everyday we, a bunch of students, went to his home and served him juices and fruits rich in vitamins. We would check his diet. I and sometimes others too, would set his appointment for chemotherapy. Now that, he didn't resist but I forced him and manipulated his thoughts and at times even blackmailed him. We used to take him to hospitals, visited to several doctors. At the same time, I studied his case and cases similar to his and found many cases of recovery and survival. I wanted Mr. Joshi to do the same. Beat the cancer. Survive. It was high time, we do what we can best. The doctors there suggested go abroad to seek further medical treatment. They had better facilities, sheer experience, extra ordinarily qualified medical personal to deal with the disease. But, they had bone crushing medical bills too. We somehow had to manage and we did. Unity, u know?? When there is teamwork and collaboration, nothing becomes unachievable, they said - We proved it. Dr. Joshi was in good hands now.
Months after, I knew about his disease, he had improved. And finally back to his country. When we met him. we noticed, he had started wearing tighter jeans, sat comfortably and walked faster. He was improving and fighting everyday. He fought like a brave soldier defending his motherland. He beat the odd. He fought the cancer and returned victorious.
At present, I am here among you, after so many years, sitting on a same sofa that Dr. Joshi used to sit on,telling you all - my students about the lesson I have learned from his life, about how difficult can one's life be. Even a doctor with all the knowledge about different diseases can fall victim to it. I guess it is why 'Prevention is better than cure' was quoted on the first place. And despite all the ups and down, one should never lose hope of getting the best out of the worst as the critically acclaimed 'The Shawshank Redemption' famously quotes, "Hope is the good thing, may be the best of things, and no good thing ever dies."
---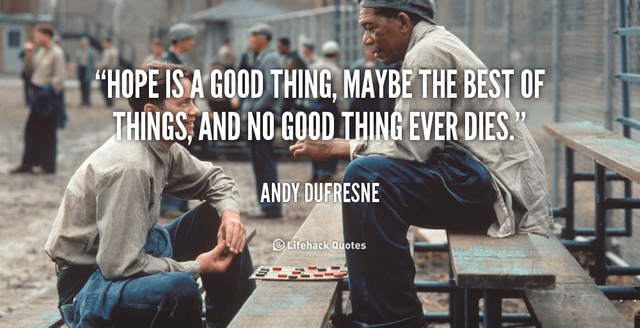 ---
Last time when I met him, he smiled and told me about how he survived cancer and rose above it. Yes he is alive, still making the most out of his life motivating, boosting morals of cancer patients and proudly presenting his own story as an example to make them stronger to face the challenge and Rise above it. Rise above CANCER.
---
---
*This Post is based on the real life story narrated by our sir Dr. Brijesh about his beloved teacher Dr. Prasoon Joshi.
*The named mentioned on the post are changed to avoid any personal inconvenience.
* This post was created as a entry for participation to @himal Himal-Health-Contest #3 - Cancer.
---
---
If you liked this article, please dont forget to upvot, comment and resteem.