Public domain images sponsored by SteemStem #1
How annoying is it to look for images on pixabay to use on our scientific posts and come out with cat images or other stuff totally unrelated to what we are trying to say? Well, @steemstem is trying to give us some tools and is supporting the release of images to the public domain that could be used on our posts! 
In this post we wish to release an image to the public domain depicting different types of neurons: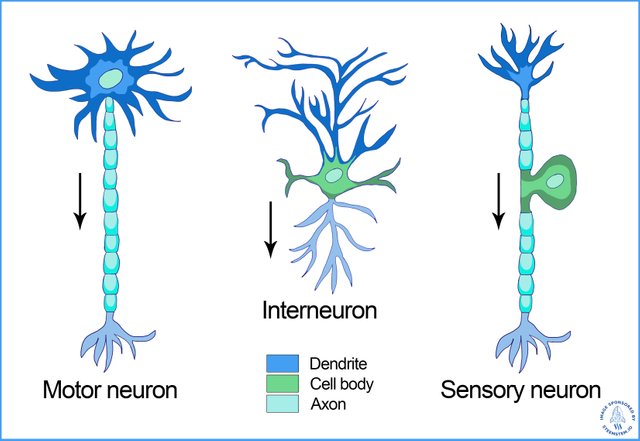 Image released to the public domain @elvisxx71 and commissioned by @davinci.witness
Brief description of the image:
In the drawing you can find 3 different types of neurons:
Motor neurons: They carry the impulses from our central nervous system towards our muscles
Interneurons: These connect neurons to one another, releasing inhibitory or excitatory neurotransmitters
Sensory Neurons: These are neurons that transmit impulses from the periphery towards the central nervous system
Please note: SteemStem and the artist that made this drawing are set as beneficiary of this post, by voting this post you will support this initiative and help us releasing more images to the public domain.