SteemStays: An Accommodations Marketplace on the Blockchain
We believe that the Steem blockchain has more potential than just being a social media network. Much like Bitcoin, Steem has many services built up around it that use its blockchain. Steemit was the first application, and now we want to present yet another application built on top of Steem.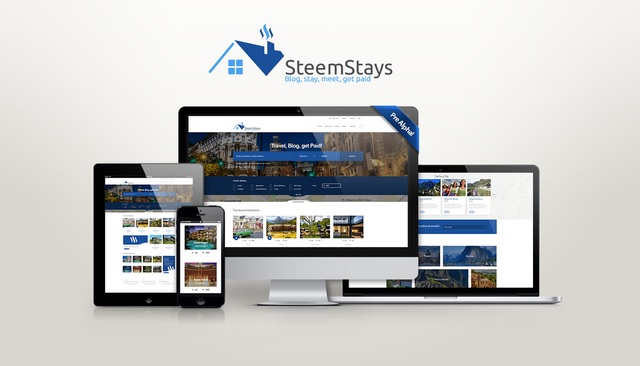 Introducing SteemStays.com : Travel, Blog, and Meet
Do you need a place to spend those hard-earned SBD? Do you like to travel and meet new people? Do you live in a travel destination city and want to offer your services to others in the Steem community?
Look no further than SteemStays!
What is SteemStays?
In a nutshell, AirBnB + SBD + Lower Fees = SteemStays; however, SteemStays is much more than that!
SteemStays is a decentralized community with members all across the globe and is a way to bring everyone together: to meet, to laugh, and to have fun. SteemStays is more than just a night or two in someone's home while traveling; it is a way to take the online relationships and friendships we've created and translate them to the real world.
SteemStays will have its own portal to the Steem blockchain allowing a user to perform a myriad of tasks. Login, create a profile or a listing, browse past guest and host reviews, upload images and much more!
As a neutral third party, SteemStays will be providing escrow payment services between a guest and a host.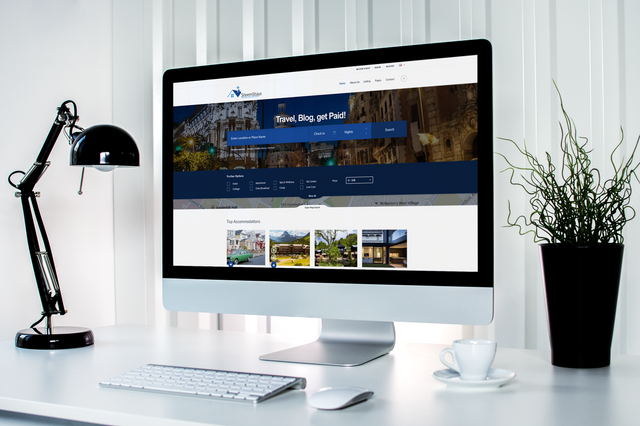 Security
We take the security of our users very seriously. This means that if you are a host, we will never publish your address or your full name on the blockchain. Like on AirBnB, you will be able to approve reservation requests of travelers. With our customized review system, you can rate your experiences as a guest or a host and browse a user's past reviews.
However, we urge you to do your own due diligence and will not be responsible for the improper actions of others!
Host Opportunities
As a host, you can choose how much interaction you want amongst your guests! Maybe you want to provide them with a guided tour of art or history museums? Or take them on the best hiking trails in the area? You could even go on a white-water rafting or canoeing trip. Perhaps go bungee-jumping or skydiving? Finally, don't forget to show off the night-life of your hometown.
As a host, you will be able to advertise additional services that you would want to provide beyond a mere lodging. The possibilities are only limited by your imagination!
Team Members
@b0y2k Creative Director, Front-end Developer
@jesta Technical Advisor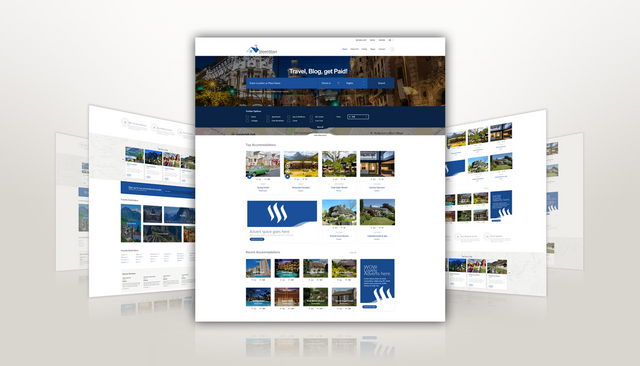 Specifications
All Steem users will have access to SteemStays, be able to view listings, request a reservation with a host's advertisement, and comment on postings. Official reviews and listings for a host and guest will only be possible with our in-house verification method.
All host listings, reviews, and comments in AirBnB's style will be on-chain, which also allows users to gain even more rewards as both a guest and a host!
Sensitive information like real name and location of users will be encrypted with a state-of-the-art method, > 256 bits. Users will have the choice to save their sensitive information on-chain or off-chain.
We don't save any real addresses of our users. They are welcome to contact each other using private communication until we have our own decentralized communication solution (based on Steem).
A guest whose reservation request has been accepted by a host will send SBD to the @steemstays account first as confirmation. We will act as escrow and hold the SBD until a guest's stay has ended, and then we will release the funds and transfer to the host.
An escrow fee of 5%--split between the host and the guest at 2% and 3%, respectively--will be applied. Compare that to the fees of AirBnB, Homeaway, and VRBO! SteemStays is able to do offer competitive rates because we avoid the processing fees that are incurred by other companies who use legacy payment systems.
Current status
SteemStays design and Bootstrap HTML for frontend is 99% done.
Backend is 80% finished, last encryption specification is being tested before the first working prototype could go live.
In addition, during the alpha launch, only trusted users can become hosts. For details please contact us in #steemstays at steemit.chat.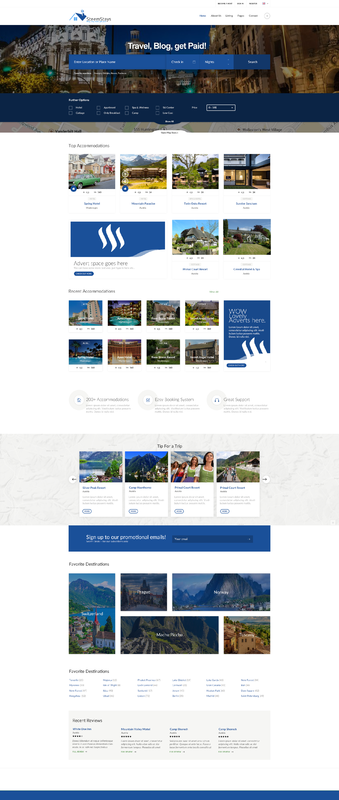 Roadmap
Working prototype
(Specifications and design will probably get revamped after taking suggestions from users and advisors.)
Mailing List + pre-alpha sign up
Alpha (targeted towards Steem users + family and friends)
Beta (targeted towards general cryptotoken community)
Launch
Funding
The project will be funded currently entirely from @SteemStays-related posts' payout and in part by witness funds. If you want to donate funds to the project, please contact @complexring.
Vote for the team as witnesses: @aizensou, @complexring, @jesta.
If you are interested in becoming involved with SteemStays, join #steemstays on https://steemit.chat . We are always looking for talented people/developers to join the project.