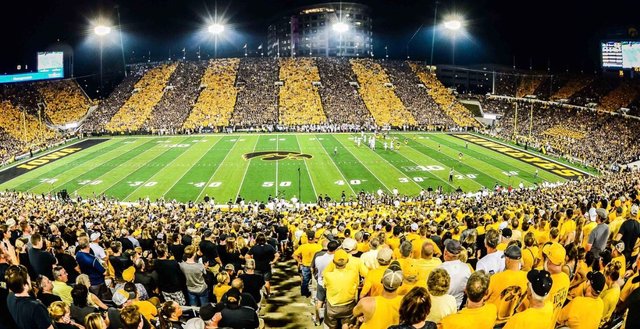 ---
SteemSports Presenter:
@scottybuckets
---
The 17th ranked Iowa Hawkeyes will host the 10th ranked Penn State Nittany Lions tonight in one heck of a match-up in the Big Ten Conference. There are national championship implications on the line and it should be a fun one.
---
Kickoff is set for 6:30pm Central Standard Time and the game can be seen on National Television on ABC. It will take place at Kinnick Stadium in Iowa City, IA. The Penn State Nittany Lions are favored by 3.5 points and the over/under is 43 points. It is going to be a cold and windy day so the passing games might suffer a bit.
---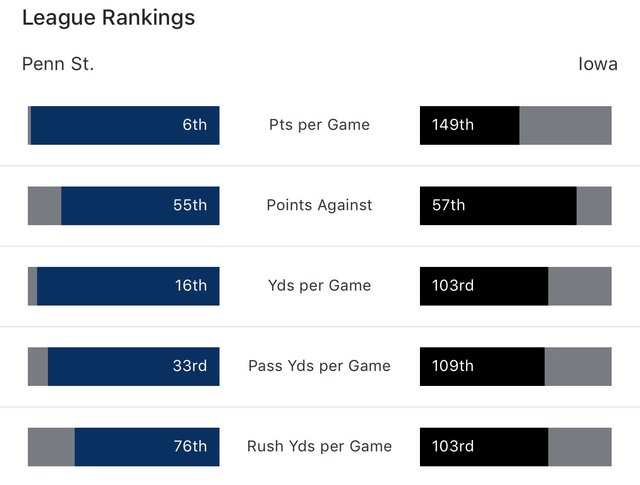 ---
The Hawkeyes are coming off of a very disappointing loss to the Michigan Wolverines. They simply could not move the ball and score against a solid Michigan defense and although they kept their offense in check, the Michigan D was just too tough. But an upset win tonight for the Hawkeyes will salvage their season.
---
The Nittany Lions enter tonight's game in a much different mood. They have beaten the crap out of their opponents and are averaging an impressive win margin of 40 points per game. But this will be their toughest test of the season and you can expect the fans at Kinnick Stadium to be very loud and rowdy.
---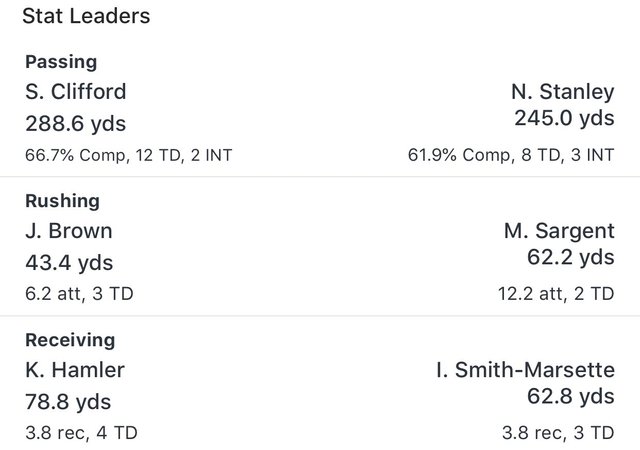 ---
I think tonight's deciding factor will be the quarterback play. This is going to be Sean Clifford's first true road test for the Nittany Lions and the Iowa Defense has been outstanding this year.
---
Nate Stanley, on the other hand, has played in several big games throughout his career for the Hawkeyes and should not be scared by the big lights and the big stage. The winner of this game will be set up well to finish the regular season but the loser will be out of any series National Championship talk.
---
Thank you for following
@steemsports
and you can find me
@scottybuckets
---

---