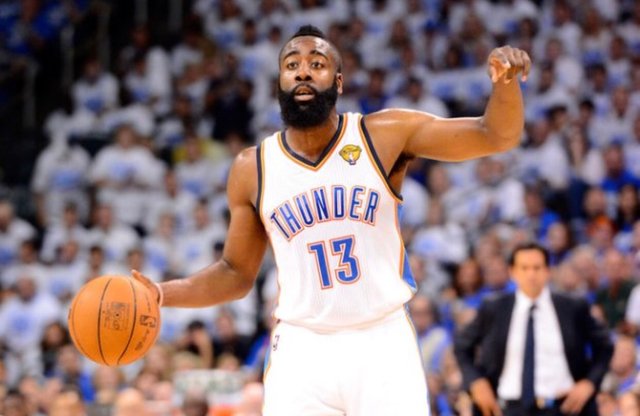 ---
SteemSports Presenter:
@dwin0603
---
SteemSports Editor:
@scottybuckets
---
Last time, we talk about an NBA what-if featuring "What if Miami's Big 3 went to Chicago instead?". Now, we're going to talk about another important what ifs in the NBA and today we will feature "What if the Thunder didn't trade James Harden?" Let's get right into it.
---
What if the Thunder didn't trade James Harden? This is one of the most talked about what-ifs in recent NBA history and we know that James Harden had to leave OKC because they didn't have enough money to give him what he wanted. But remember that they had just given Serge Ibaka a contract and used up that money right before offering Harden his. And looks like the Thunder are essentially keeping Ibaka over James Harden.
---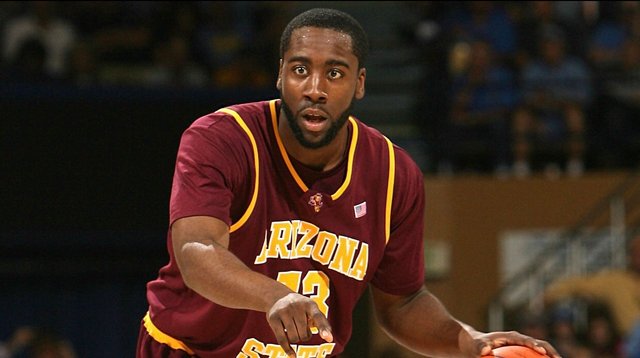 ---
But what if they traded Ibaka so they could give James Harden what he wanted? What if they kept together their big three of Russell Westbrook, James Harden, and Kevin Durant? Three guys that on their own would all go on to be League MVPs now.
---
We saw what Russ and KD did together and I don't know if OKC would have ever moved Harden to be a starter and we might not ever be seeing him play at an MVP level, but let's assume that he stayed and played so good on the bench that they had no choice but to start him.
---
Well it's nice on paper to think about the fact of having three League MVPs all on the same team. One who just had the highest scoring season in over 30 years, one who's a triple-double machine and another who's possibly the best player in the league, but I mean there was barely enough ball for just Durant and Westbrook.
---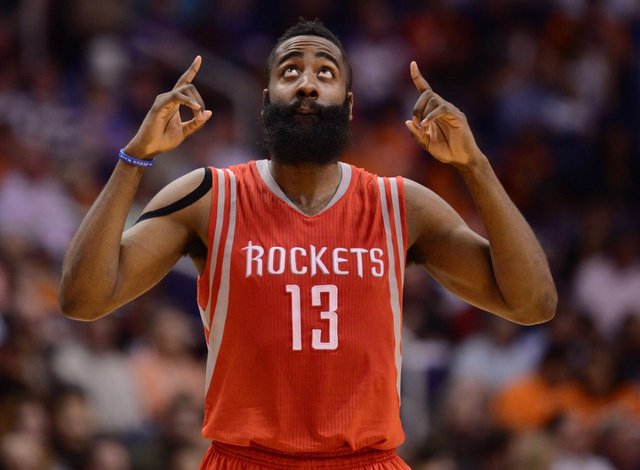 ---
Sure, they all made it work and made it to the NBA Finals when they were younger but if they played a few more years together, and we're all in their prime, I think there'd be some problems. I mean Russ and Harden recently have had the two highest usage ratings in NBA history while on their teams alone which could make Durant a third option on this OKC team which would be a disservice to everyone.
---
Personally, I don't think these guys could have made it work seeing how they all play now but who knows? maybe they could have and they'd all just take on lighter roles than they have now. It would mean that KD wouldn't be a snake and wouldn't be the only one with multiple NBA titles.
---
Thank you for following
@steemsports
and you can find me
@dwin0603
---

---

---
**Disclaimer:**
This is a
@steemvoter
subscription payment post. Thank you to Steemvoter customers for allowing us to use your Steem accounts to upvote this post by virtue of your free subscription to the Steemvoter.com curation automation service.
@steemvoter
is proudly a
@buildteam
subsidiary and sister project to
@dlease
,
@tokenbb
,
@ginabot
,
@steemsports
.
@steemsports-es
and
@minnowbooster
.
---
**BURNPOST:** This is a 20% Steem burnpost by setting
@null
as beneficiary.