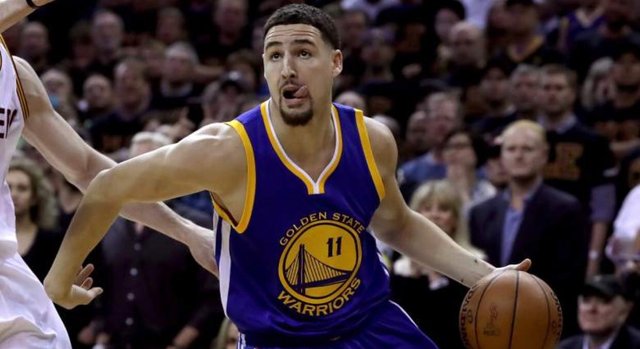 ---
SteemSports Presenter:
@dwin0603
---
SteemSports Editor:
@scottybuckets
---
Last time, we talk about another NBA what-if featuring "What if Derrick Rose never got injured". Now, we're going to talk about another important what ifs in the NBA and today we will feature "What if Klay Thompson Doesn't Go Crazy in the 2016 Western Conference Finals?" Let's get right into it.
---
What if Klay doesn't go crazy in the 2016 Western Conference Finals? This is a single game with a single performance by a single man that changed the entire NBA today. Because as you'll remember in the 2016 Western Conference Finals, the Oklahoma City Thunder found themselves up three games to one on the Warriors before they blew a 3-1 lead. The Warriors then took Game five, but Game six came around in OKC and this was a chance to close out the series. And they almost did.
---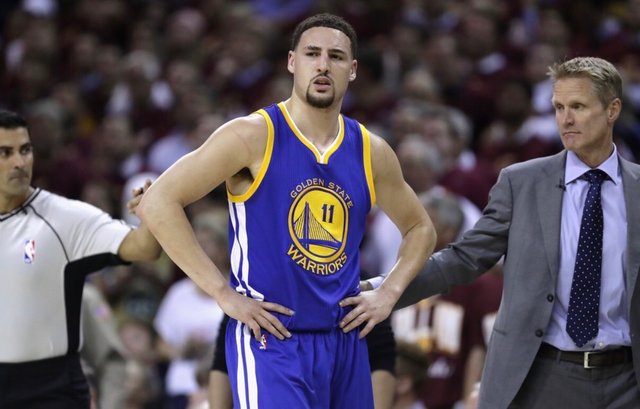 ---
The Thunder led for 44 minutes and the Warriors couldn't get anything going. Curry had the usual 31, Draymond only had 12 and the only other player who scored double digits that night was Klay Thompson. We had one of the best games of his career putting up 41 points with a playoff record of 11 three-pointers shooting 61% from three. He had a hand in his face for almost every shot that he took, but it was just one of those nights for him when he was on fire. Like I said the Thunder led almost all game but Klay single-handedly brought them back and extended the series.
---
Now, if it wasn't for Klay in this game and the Thunder win and head to the NBA Finals, even Steve Kerr said, "if they beat us and go to the finals, it's tough to see Durant ever coming to play for us". And that's true.
---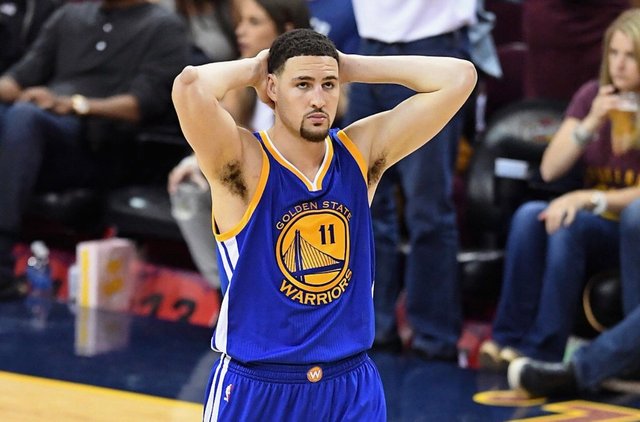 ---
If they make it to the finals that year or even win the championship, Durant probably doesn't join the Warriors and probably doesn't even leave the Thunder and just like that the entire league for the past three seasons looks completely different. That simply means that Durant could've got a title with the Thunder, Westbrook could've had a title or LeBron James might've got more rings.
---
Thank you for following
@steemsports
and you can find me
@dwin0603
---

---