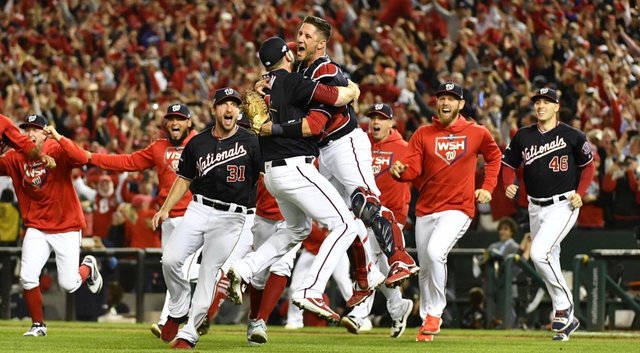 ---
SteemSports Presenter:
@scottybuckets
---
It was a wild night in the sports world on Wednesday night and we will highlight the biggest three stories in the sports world.
---
Let us first get started with the World Series. The Washington Nationals became the 2019 World Series Champions when the beat the heavily favored Houston Astros in the best of 7 game series. The Nationals won in Houston by a score of 6-2. They were trailing 0-2 until the 7th inning when Anthony Rendon and Howie Kendrick each homered and gave the Nationals the lead for good. Patrick Corbin got the W and Will Harris got the L.
---
Who would have thought that after they lost their superstar last year, Bryce Harper, that they would be the champs?! This is the first championship for the Washington Nationals.
---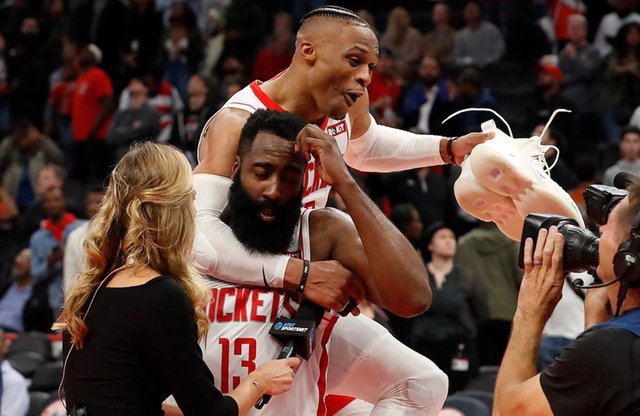 ---
It was a historic night in Washington but not just for the Nationals. The Washington Wizards hosted the Houston Rockets (how weird is it that the two cities played each other on the same night in the NBA and MLB) in what was the highest scoring NBA game of the year.
---
The Rockets beat the Wizards 159-158 in exciting fashion. James Harden led both teams in scoring with 59 points! Russell Westbrook notched another triple-double and the dynamic duo seem to be meshing very well for the Rockets. Bradley Beal put up a team high 46 points for the Wizards in the loss.
---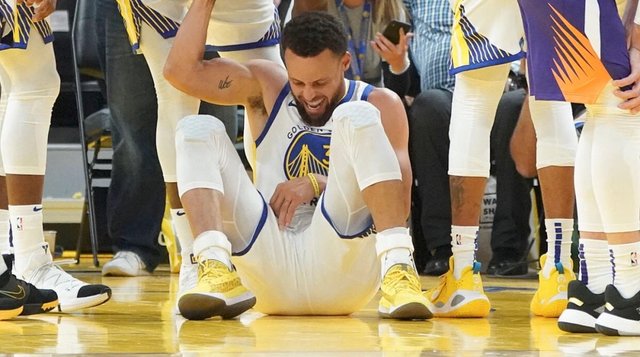 ---
The third big story of the night in the world of sports is a sad one. The Golden State Warriors guard, Steph Curry, broke is left hand and will miss a few months. The Warriors were playing at home against the Phoenix Suns when Curry landed awkwardly on his hand. This is horrible news for Curry and the Warriors.
---
The team that was the most feared team in the NBA since the Michael Jordan led Bulls is now the worst team in the league. Kevin Durant left last summer for the Brooklyn Nets, Klay Thompson is out for the year with an ACL tear, veterans Shawn Livingston and Andre Iguodala are gone, and now Curry is out for a while. The Warriors might not win a game for the next 8 weeks...
---
I hope you enjoyed the Sports Round Up. Thank you for following
@steemsports
and you can find me
@scottybuckets
---

---