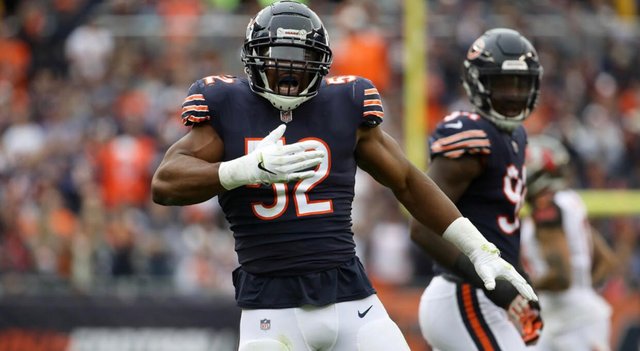 ---
SteemSports Presenter:
@npl77
---
SteemSports Editor:
@scottybuckets
---
NFL Fantasy 1/6
---
We are back with another edition of NFL Fantasy Today. This is a very special one game format that will feature the Philadelphia Eagles at the Chicago Bears. The are some different rules for a single game format and you must choose your "MVP" which gets 1.5x in points. Usually most fantasy players will take a quarterback or running back for their MVP slot, but not me.
---
The Eagles are the Super Bowl champs but there is some controversy on the team. Their starting quarterback most of the season has been Carson Wentz, but he went down with an injury a few weeks ago. And like last year, Nick Foles came in and led the team to the playoffs. Foles will get the start tonight and will likely have high ownership. But we will fade that play and think outside the box for our MVP. Let's get it started!
---
Chicago Bears D 7500
. My pick for the MVP position today is the Chicago Bears Defense and Special Teams Unit. I think with the home field advantage and the best defense in the entire NFL, Khalil Mack and company are going to destroy the Eagles offense. I like them to hold the Eagles to less than 14 points and get multiple turnovers.
---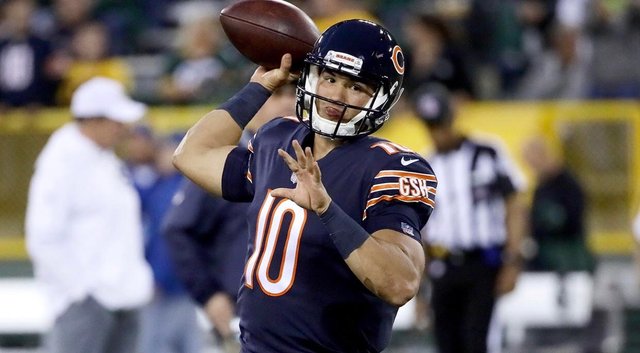 ---
M Trubisky QB 11000
. Mitch Trubisky is my selection for the quarterback position. Although he has much less experience than Nick Foles, I think he will face a much easier unit in the Eagles Defense. Mitch will not only use his arm, but also his legs in this match-up.
---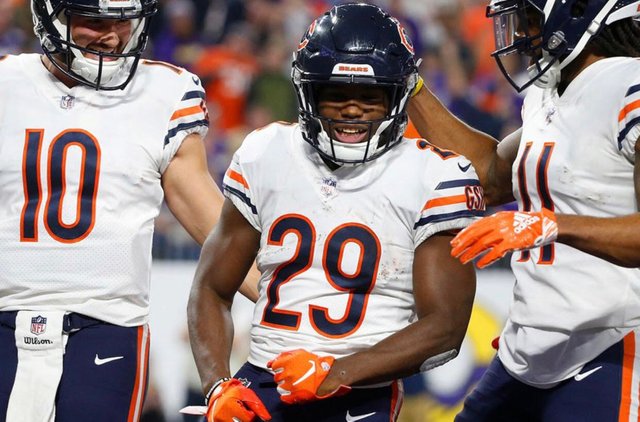 ---
T Cohen RB 8600
. Tarek Cohen is Mr. DoItAll for the Chicago Bears. He is an explosive runner, a great receiver in the screen game, and one of the best punt returners in the NFL. I like him to get several touches and go well past his fantasy average of 15.2 points per game.
---
Good luck with your fantasy picks today. Thank you for following
@steemsports
and you can find me
@npl77
---

---