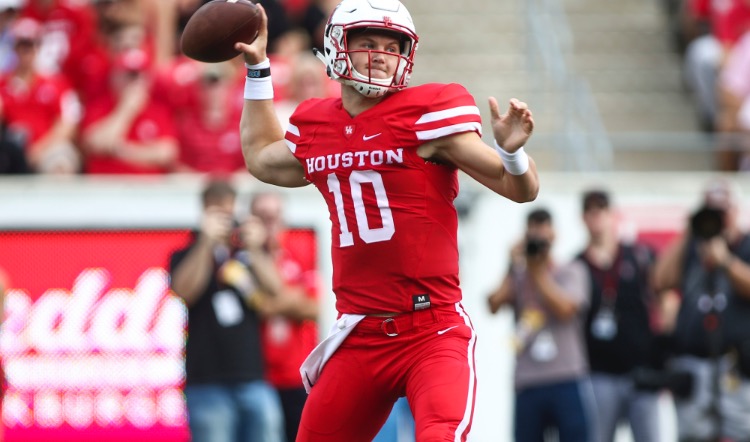 ---
SteemSports Presenter:
@hogan22
---
SteemSports Editor:
@scottybuckets
---
The 2018 NFL Draft is almost here and we want to take a look at some of the potential draft SLEEPERS that can be a surprise player in the league. Today let's start at the quarterback position. We all know about Darnold, Rosen, Mayfield and Allen. But have you heard of Kyle Allen? If you haven't, get ready because he has some dynamite potential.
---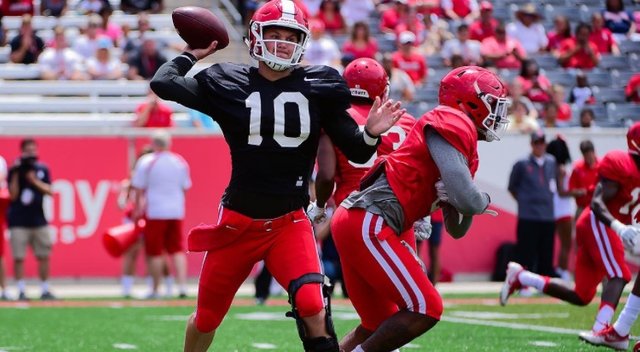 ---
Kyle Allen had a spectacular high school career in Arizona. He was one of the highest recruited quarterbacks in the country. He was offered scholarships by several big programs but decided to take his talents to Texas A&M. Notre Dame, Alabama and Ohio State would all be disappointed with Allen's decision but he was excited to be an Aggie.
---
Even though Allen was so highly sought after, he would not be the starting quarterback when his freshman season started. He lost out to Kenny Hill and would be the back up QB. That never sat well with Allen but after Hill got injured, he finally got his chance. He would play well when he got his chances and would head into his sophomore season as the starter. But after a 5-0 start to the season in year two, Allen would have a bad game against Ole Miss and end up on the bench.
---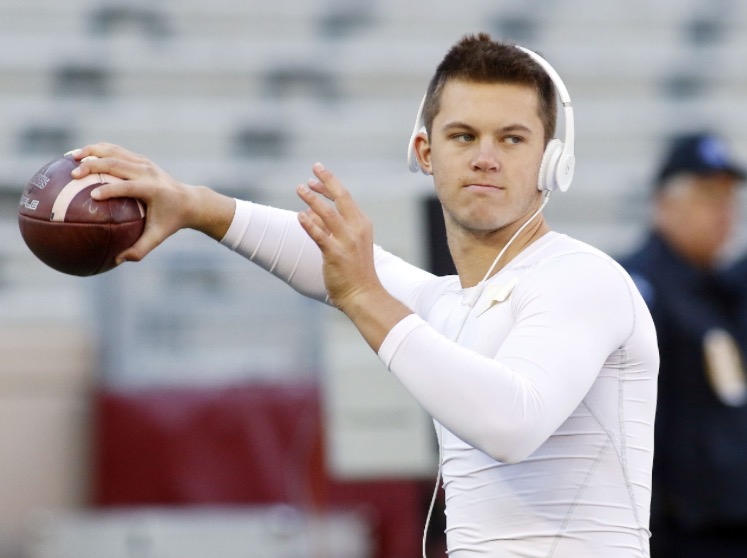 ---
Kyle Allen had enough of riding the pine at Texas A&M and would transfer to the Houston Cougars. He would have to redshirt his junior year and wait patiently on the side lines for his chance to get back into the starting line up. But it was not the uplifting experience at Houston that Allen was hoping for. He would only start the first 3 games of the season before being benched. Although he showed flashes of brilliance, his inconsistency was his downfall.
---
So how on earth can Kyle Allen even be considered to be an NFL draft pick? The scouts love his size and arm. He will be a late round pick and there will likely be an NFL team to roll the dice on someone that was once considered the best "Pro-Style" prospect in the country, just a few years ago.
---
Thank you for following
@steemsports
and you can find me
@hogan22
---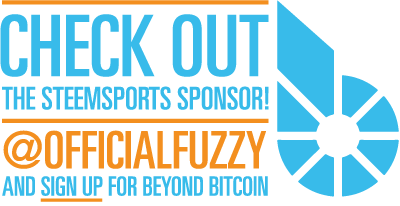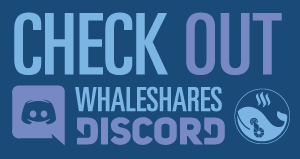 ---

---