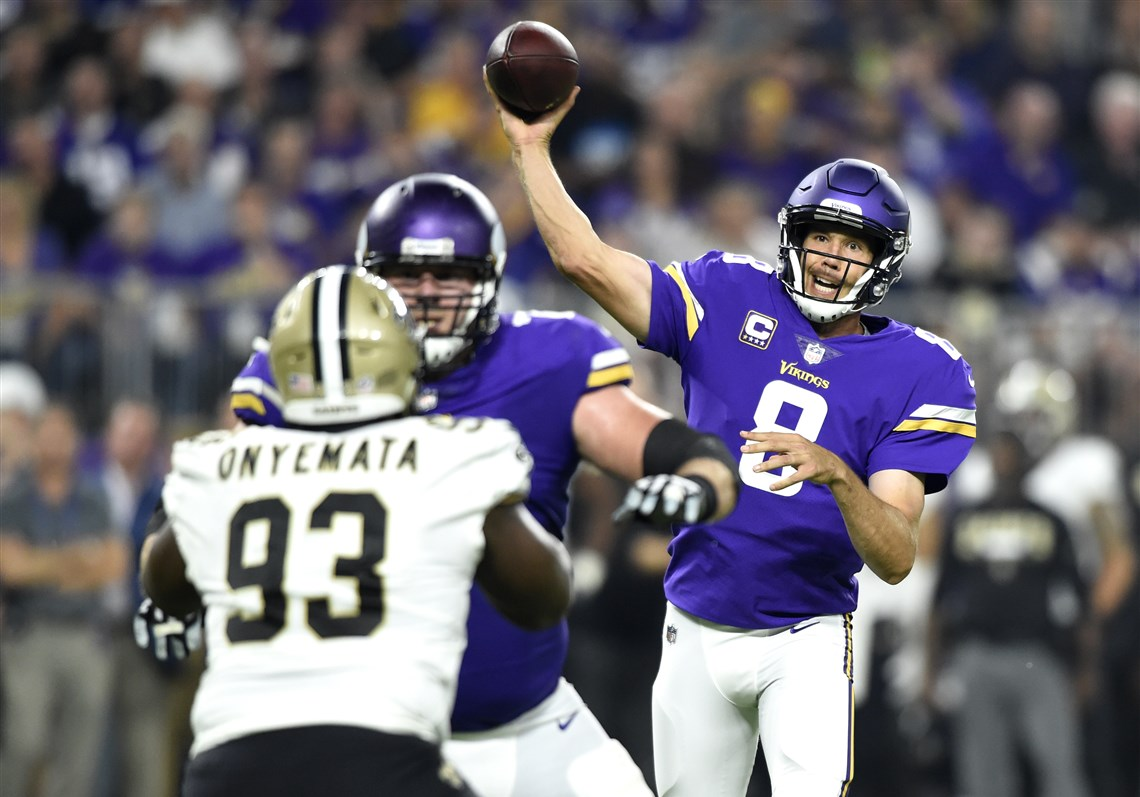 ---
SteemSports Presenter:
Guest Writer
@bbleehehh9
---
SteemSports Editor:
@theprophet0
---
The evening game on Sunday pits the top two seeds in the NFC against each other, battling for the chance to (likely) take on the Patriots in the Super Bowl.
It also features two former Rams' quarterbacks who have taken over due to injury and are attempting to lead their respective clubs to unseen heights.
This game features a much lower total than the AFC game (39) and gives us implied totals of 21 for the Vikings and 18 for the Eagles.
---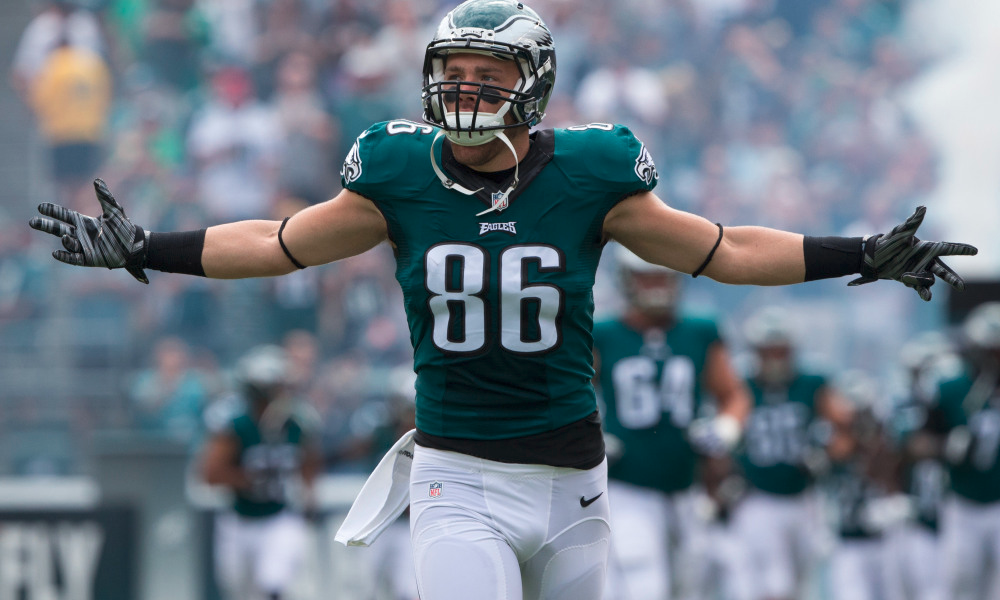 ---
Nick Foles is seemingly in a difficult spot against a Vikings defense that ranked first in the NFL in yards allowed and points allowed during the regular season. The Vikings have been lethal against the pass all season long and it's hard to imagine Foles putting up a usable game in this spot. In his three starts since taking over for Carson Wentz, he has put up DK totals of 9.6, 9.5 and 25.5 (@ Giants). I can't make a justifiable argument for using him at $4800 when Bortles is basically the same price.
What the Eagles have done well this season, and will certainly attempt to do in this one to slow the game down and limit Foles' exposure, is run the ball. The issue here, is that there's a three-headed monster in the backfield with Jay Ajayi, LaGarrette Blount and Corey Clement. Ajayi is the most dynamic of the bunch and the most likely to put up a game-changing score, but he's also limited to around 15-18 touches. Blount has a lengthy history of pounding the ball into the end zone, but he hasn't topped 10 carries since week 12.
Given the overall limitations of Nick Foles, I don't have much interest in the Eagles' wide receivers. Alshon Jeffery should be shadowed by All-Pro cornerback Xavier Rhodes, which limits his chances of success. I've never been a big fan of Nelson Agholor, and this doesn't look like a prime matchup for him to succeed in. Torrey Smith is somewhat appealing, as Trae Waynes is the best Vikings' corner to attack and he could see a couple of extra targets in this game. There's a chance he could catch a long one and be a nice tournament play at low ownership. There's also a chance that he winds up with a zero.
The one player on the Eagles who does pique my interest in this one is Zach Ertz. He has averaged nearly 10 targets per game since Foles took over and could be used as a security blanket in this one while Foles is trying to evade the Vikings' ferocious pass rush.
---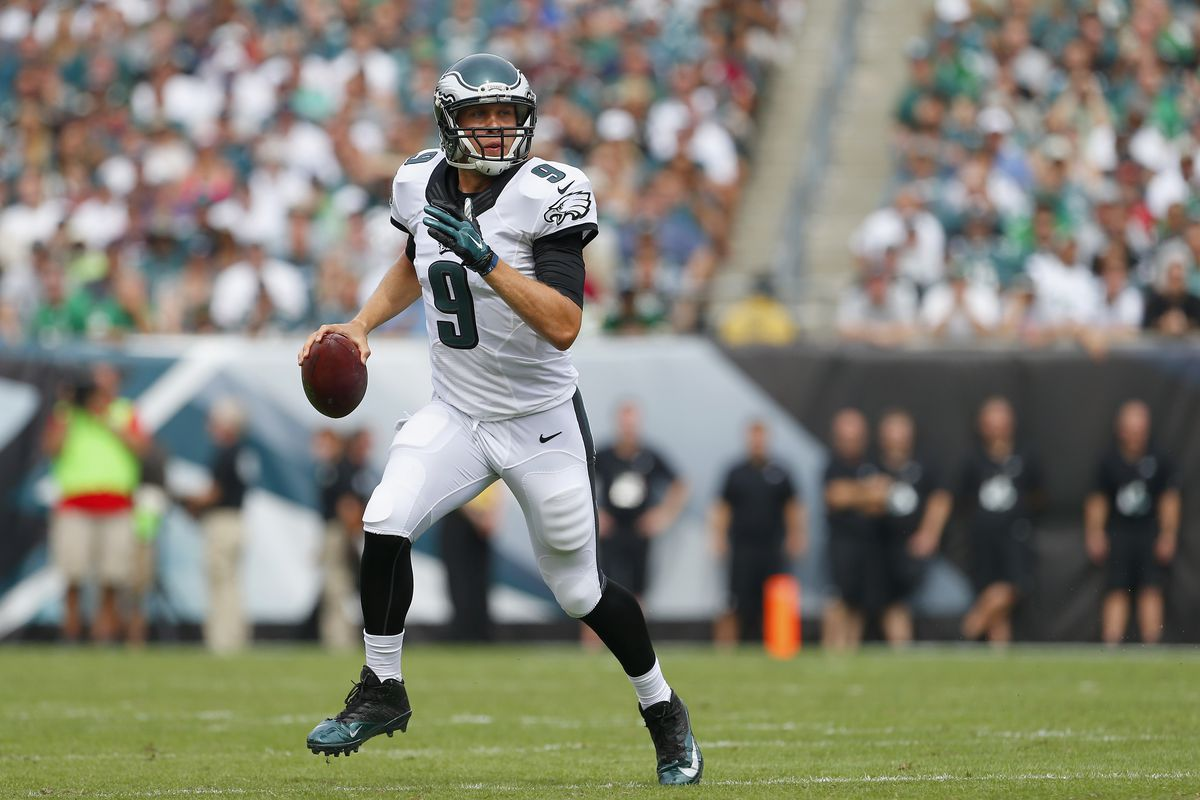 ---
Only one team in the NFL allowed fewer rushing yards during the regular season than the Vikings did. That honor, goes to the Eagles. Combine that with the fact that Latavius Murray and Jerrick McKinnon are splitting work in the backfield and it makes either of them boom-or-bust plays on this slate. If you think the Vikings control this game throughout, Murray could be worth a look as he should see his regular volume and get first crack at the end zone. McKinnon is an interesting tournament flier due to his big-play ability.
Case Keenum grades out as my second favorite play at the QB position on this two-game slate, but he's well behind Bortles. He's also $1600 more expensive. With the Vikings unlikely to focus on attacking with the run game, Keenum could see increased volume in this spot and definitely has the weapons to make it work. He'll be sprinkled into a couple of lineups for me.
Due to the fact that the Eagles have been nails against the run this season, opponents have resorted to passing the ball against them with great intensity. While it's still a difficult matchup, there aren't many great spots to exploit on this slate, and both Stefon Diggs and Adam Thielen should see 6-8 targets. Both have are talented receivers with high ceilings and I'll likely have one or the other on most of the teams I put together. Kyle Rudolph should also see a similar volume, and while the matchup isn't great, it may be better than most of the other tight ends on the slate. He's only $4500 on DK and is definitely in play.
---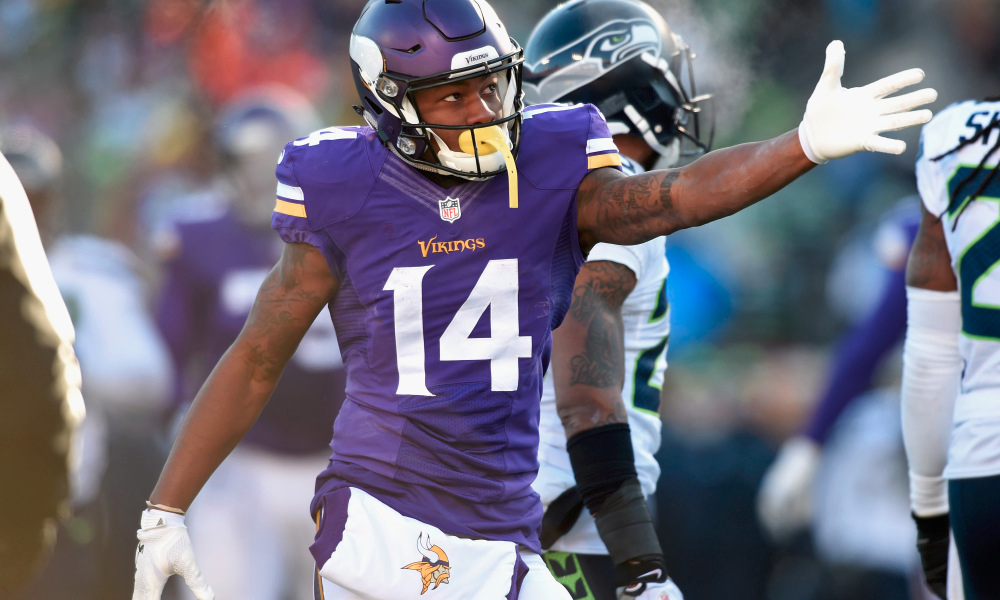 ---
My favorite play on the Vikings side is their defense against Foles. I expect several sacks+interceptions and it wouldn't surprise me at all if they found their way into the end zone.
Well, there you have it! Best of luck to those playing in the final big DFS slate of the season, and here's to an exciting day of championship football!
---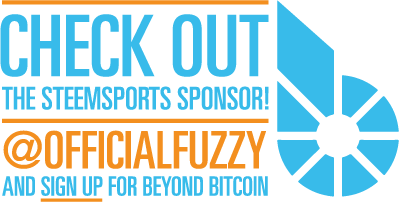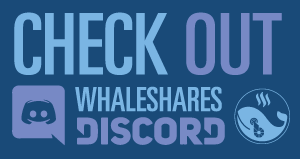 ---

---