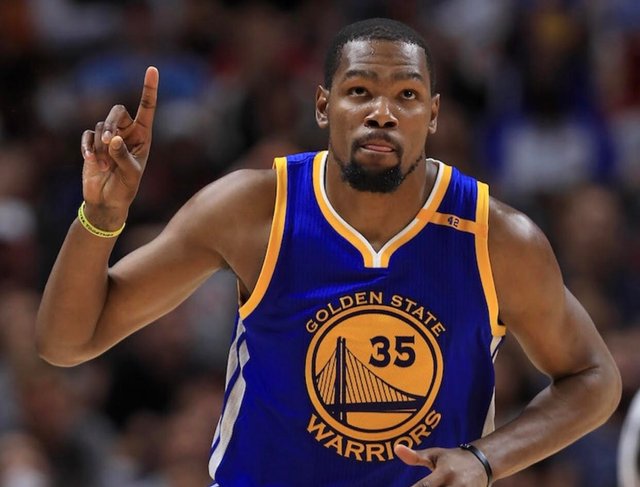 ---
SteemSports Presenter:
@dwin0603
---
SteemSports Editor:
@scottybuckets
---
Kevin Durant and the Golden State Warriors are aiming for their third straight championship this season. The Warriors built a very solid lineup with 5 all-stars in their prime this season. Stephen Curry who just made 51 points in 3 quarters, Klay Thompson who just made a new record of 14 three-pointers, Kevin Durant who has been very consistent every night and can put 30 points or more on anybody and DeMarcus Cousins who is arguably the best center when healthy.
---
In my opinion, the Warriors will surely win the championship this season. There is no other team who can match them right now. The Celtics and the Raptors has the biggest chance but in a 7-game series? I don't think so. The Warriors are almost perfect and they almost have no flaws at all. The team and the coaching staff are great. The bench is fine and the starters are monsters. They are locked and loaded and they will surely win the Finals.
---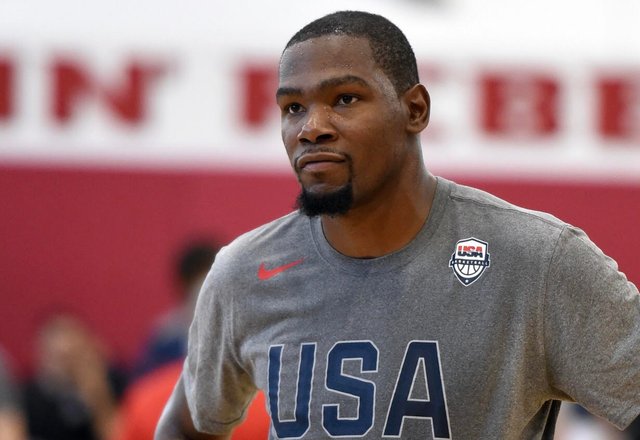 ---
For Kevin Durant, I think three championships is enough. He will have three rings after this season and that will tie him with LeBron James who also have three championship rings. Durant sacrifices a lot of money for championships. We all know that the main reason why he joined the Warriors is to win a championship that he can't get with Westbrook in OKC. Durant haven't got the money he deserved just to retain all the key players in Golden State. But next summer he has something to say, he wants that money and he will get it.
---
Durant looks like to be joining a team who can pay him the max, and what's interesting here is the Lakers have enough money to sign him. How about a LeBron-Durant duo? That would make sense. Magic Johnson would love that too.
---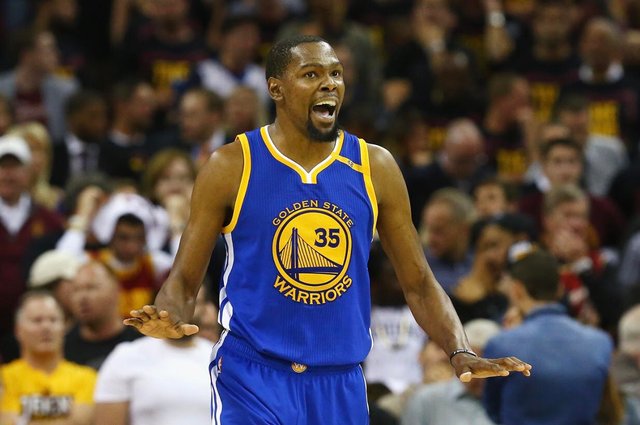 ---
Here is what Durant said about his plan next summer:
---
"I am thinking about the money I'm going to get, I never got the (massive) deal. I've just seen a bunch of dudes around the league making so much money — and I'm happy for them."
---
"But I know I deserve that, too. That's the only thing I'm probably thinking about, to be honest." Durant told The Athletic.
---
Let's see how wild next free agency will be. Thank you for following
@steemsports
and you can find me
@dwin0603
---

---