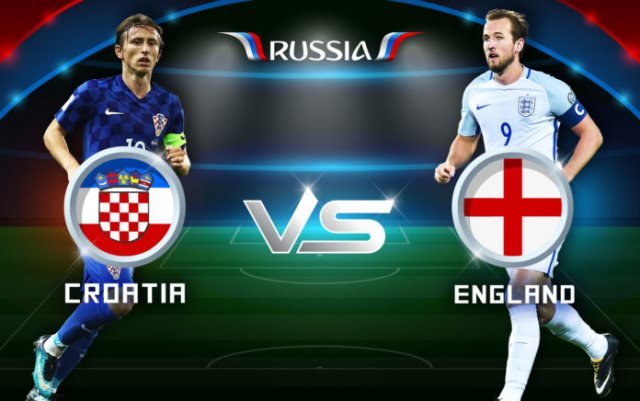 ---
SteemSports Presenter:
@rickie
---
SteemSports Editor:
@scottybuckets
---
We are getting close to the finish line, of the Russia 2018 World Cup tournament. One team is in the final already, courtesy of yesterday's game in which tournament favorites Belgium, were eclipsed by European opponents France in a very intense game that ended 1 – 0.
---
Belgium had been tipped by many pundits to make it to the final of the tournament ahead of France, but the game surprisingly played out very differently, because after a very bright and scintillating start to the encounter by Belgium, France gradually got into their stride and edged Belgium 1 – 0.
---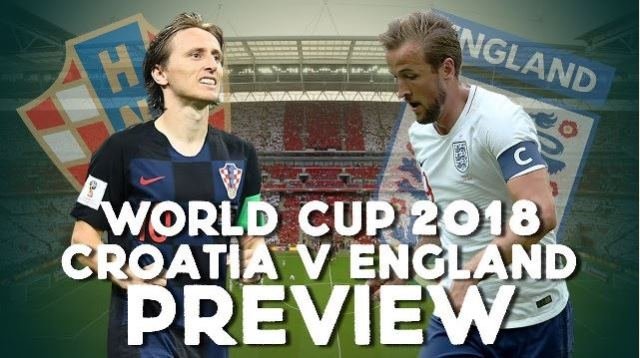 ---
Today's encounter between another pair of European oppositions features Croatia and England. The game is expected to dish out another phase of intriguing football, as both teams would be fighting to emerge as France's opponent in the final on Sunday.
---
England was largely underrated by many pundits and sports fans ahead of the World Cup, but they have gradually and steadily pushed on, and have found themselves in the semi-final – winning a lot of fans and believers along the way.
---
Croatia, on the other hand, were considered formidable, given their superb handling of their group D opponents where they had a clean sweep; including a famous 3 – 0 thrashing of supposed tournament favorites, Argentina.
---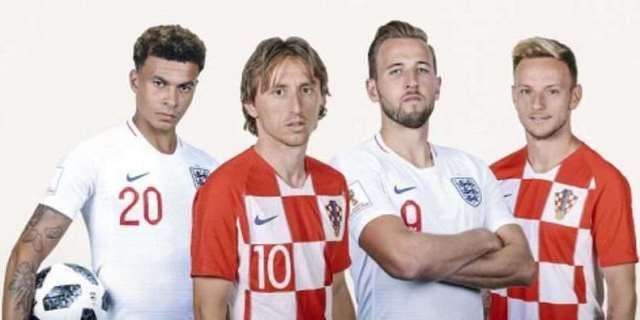 ---
In the knockout stages, both teams displayed varying levels of contrasting fortunes. While Croatia had to twice depend on the lottery of penalties in the last-16 and Quarter-final to scale through to the Semi-final, England had a one penalty shoot-out victory against Columbia in the last-16 and a convincing 2 – 0 victory over Sweden in the Quarter-final to reach the last-4.
---
Croatia: Road to the Semi-final
---
Group D: Croatia 2 – 0 Nigeria; Croatia 3 – 0 Argentina; Croatia 2 – 1 Iceland
---
Last-16: Croatia vs Denmark 1 – 1 (3 – 2 penalties)
---
Q-Final: Croatia vs Russia 2 – 2 (4 – 3 penalties)
---
England: Road to the Semi-final
---
Group G: England 2 – 1 Tunisia; England 6 – 1 Panama; England 0 – 1 Belgium
---
Last-16: England 1 – 1 Columbia (4 – 3 penalties)
---
Q-Final: England 2 – 0 Sweden
---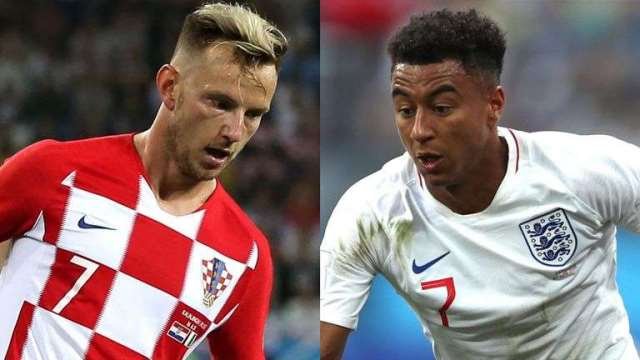 ---
Croatia started the tournament brightly with 3 straight wins from their group D, but in their last two games in the knock-out stage, Croatia have struggled to maintain their momentum, instead relying on penalties to go through. With 10 goals to their credit in the world cup so far, Croatia boasts of a good attacking threat whenever they find themselves forward.
---
England had a decent start to the competition, but have even grown in confidence and gotten better as the tournament wears on. With leading scorer of the tournament, Harry Kane, still fit and leading England's charge for glory, we can expect a lot from this young English side who have 11 goals so far in the tournament.
---
Suspensions/Team Selection
---
For Croatia – Coach Zlatko Dalic has a lot of belief in his side, as his recent comments about his team suggests. But for today's game, he'd have to cope without the injured right-back Sime Vrsaljko who has been first-choice but would be out of this game with a knee injury.
---
Also, Croatia's first-choice goalkeeper Danijel Subasic, who suffered a hamstring issue in the game against Russia, will be monitored to see his readiness or ascertain his availability for today's crucial encounter against England.
---
For England – Coach Gareth Southgate will have the full complement of his squad after all 23-players trained fully on Tuesday ahead of the crucial encounter with Croatia.
---
Striker Jamie Vardy and midfield henchman Jordan Henderson, who suffered a groin problem and tight hamstring respectively are now fully fit. Vardy who missed their last encounter with Sweden will be hoping to play a part for his country having played a largely minuscule role so far in the tournament.
---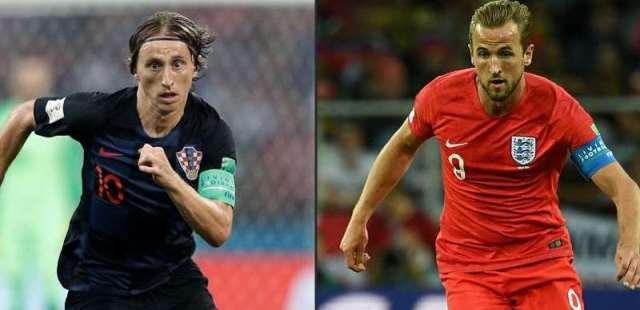 ---
Key Facts ahead of the game
---
* Both teams have previously met 7 times overall, with England winning 4 times, Croatia winning twice and just 1 draw between them.
---
* Of their 7 previous encounters, six of those games have been played on a Wednesday – as will be today's game too.
---
* In a major tournament, both teams have only met once, with England winning 4 – 2 at the Euro 2004 group stage.
---
* Croatia are featuring in the semi-final of a World cup for only the second time, after their debut in the 1998 tournament when they went all the way to the semi-final.
---
* Croatia are the second team to win two penalty shootouts in a single World Cup, since Argentina did in 1990 against Yugoslavia and Italy.
---
* Croatia are unbeaten in their last 9 competitive game since September 2017, when they lost 1 – 0 to Turkey.
---
* England have equaled their highest goal tally of 11 goals at a World Cup set in 1966, with their current 11 goals scored in Russia.
---
* England have lost only two of their last 30 competitive matches (22 wins, 6 draws) since they lost their first 2 games at the Brazil 2014 World Cup tournament.
---
* 4 of England's 11 goals have been through corners. Germany (2014), Italy (2006) and France (1998) are the three teams who most notably scored four or more goals from corners at a World Cup and went on to win the tournament.
---
Who joins France in the final of the Russia 2018 World Cup on Sunday? Kindly share your thoughts below.
---
Thank you for following
@steemsports
, and you can find me
@rickie
---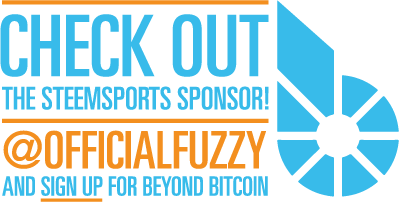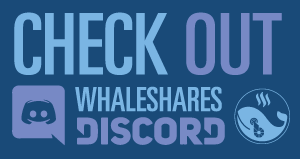 ---

---