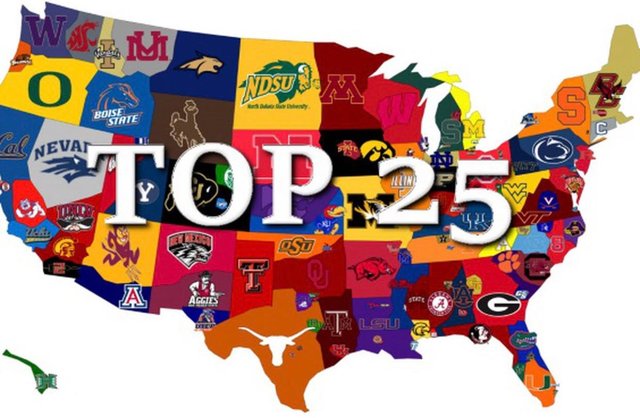 ---
SteemSports Presenter:
@thesportsguy
---
SteemSports Editor:
@scottybuckets
---
What a Saturday it was in the world of college football. We had a little bit of everything this past weekend - starting with a shocking upset that absolutely nobody saw coming. Army went to Norman and gave # 5 Oklahoma all they could handle and more. In addition, there were several other upsets, and while the top four stayed the same, there was plenty of movement throughout the rankings this week as four new teams joined the Top 25 after a Saturday full of surprises.
---
We start at Old Dominion where the 0-3 Monarchs had been off to a dismal start to the season. They were blown out to the tune of a
42 point shellacking by Liberty
to start the season - a team playing their first season at the FBS level - followed by losses to Florida International and then to a Charlotte squad that went 1-11 last year. The # 7 Virginia Tech Hokies came to town with one of the best defenses in the nation … or so it was thought. Not only did Old Dominion come to play, but they hung 632 yards of offense and 49 points on Va Tech - including outscoring the Hokies 28-7 in the 4th Quarter. ODU QB Blake LaRussa threw for 495 yards and 4 TDs without a pick and the Monarchs completely thrashed a VT team that never woke up. It was one of the most improbable losses you will ever see and it's the first time since Old Dominion restarted their football program in 2009 that they have defeated a power 5 conference team. The incredibly shocking upset sent the Hokies tumbling out of the rankings.
---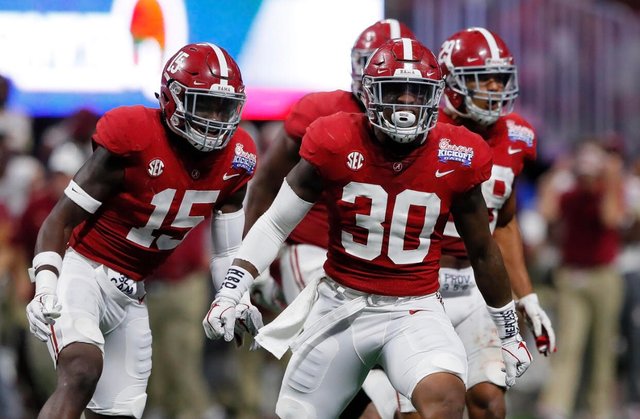 ---
While there was a monumental upset at ODU, the same nearly happened in Norman, OK where the Sooners nearly lost at home to a surprisingly effective Army team. The Black Knights out-gained the Sooners 379-355 in total yards and ran an absurd 78 running plays for 339 yards on the ground. Army ran 87 total plays while Oklahoma only managed 40. The time of possession disparity really showed just how well Army was able to execute their triple option rushing offensive attack to perfection as they held an incredible 44:41-15:19 advantage in ball control. It took a missed FG by Oklahoma on the final play of regulation to send the game to overtime and Army managed to shutout OU in the second half, quite the achievement in its own right. Army was a 30 point underdog and nearly went into Norman and pulled off the unthinkable. In the end, the Sooners did enough to pullout a 28-21 victory, but in all honesty, Oklahoma was fortunate to get the win in a game in which they were out-played on their home turf. The lackluster showing dropped the Sooners two spots to # 7.
---
It was business as usual atop the rankings as the top 4 teams all won easily and all remained cemented in place. Alabama, Clemson, Ohio St., and LSU all remain 1-4 after blowout victories. Georgia moved up a spot to 5, after they defeated Missouri 43-29 on the road. Stanford got an unlikely victory in a tough matchup with Oregon in Eugene from Autzen Stadium. The Ducks controlled most of the game, led 24-7 at one point in the second half, and had the ball in the closing moments just needing to chew clock to ice the victory away, and then disaster struck. After Oregon fumbled it away, Stanford was able to drive down the field and kick the game-tying field goal as time expired to force overtime and left a shell-shocked Oregon squad and stadium not knowing what happened. Overtime almost wasn't needed as Stanford went on to score a TD and stop the Ducks for an improbable 38-31 come-from-behind win on the road. The victory moved the Cardinal up four spots to # 6. Penn St. got an impressive route of Illinois on Friday night and moved up a spot to 8. Rounding out the top 10 are Auburn at 9, up two spots, and UCF at 10, also up two spots.
---
West Virginia got an impressive victory and 5 TD passes from QB Will Grier in a 35-6 route of Kansas State in Morgantown. The win moved the Mountaineers up 5 spots to # 11. The Washington Huskies got a stern test from Arizona State at home, but were able to prevail 28-21 and they move up 3 spots to # 12. The Wisconsin Badgers were able to get a huge final two minutes and rally past the Iowa Hawkeyes in a slugfest from Iowa City and moved up four spots to 13. Notre Dame scored a bunch in a high-scoring road route of Wake Forest and moved up six spots to # 14. The Michigan Wolverines absolutely obliterated a struggling Nebraska squad, 56-10 and also moved up six spots to # 15.
---
The Kentucky Wildcats made a big jump in the rankings this week after an impressive 28-7 victory over then # 8 Mississippi State, as they completely shut- down the Bulldogs rushing attack and now own a pair of big SEC victories already. UK moved up seven spots and are now # 17. The Miami FL Hurricanes stayed at 18 after getting a 31-17 victory over Florida International.
---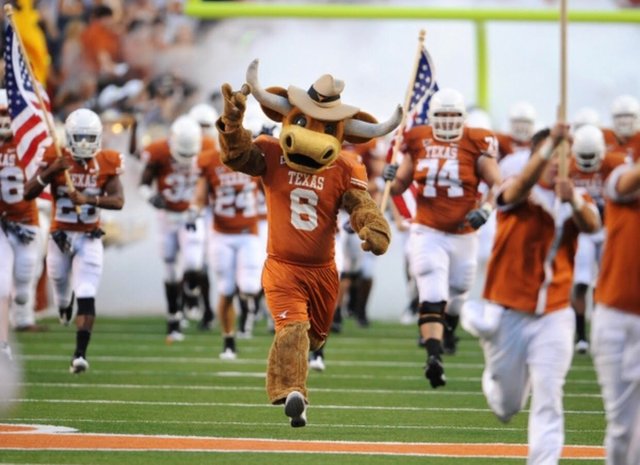 ---
The Texas Longhorns were another team that took a big leap this past week by knocking off then # 22 TCU 31-16. Texas jumps into the rankings at # 19 and is a team to keep an eye on as Tom Herman's squad appears to be in position to be a player in a jumbled Big 12 race. BYU moved up five spots to # 20 after taking care of FCS foe McNeese St. 30-3. Oregon checks-in at # 21, down 8 spots after the tough home-loss to Stanford. Congratulations to the Duke Blue Devils who also join the rankings at # 22, and Syracuse, who is off to a 4-0 start and whose offense appears to be for real. The Orange join the rankings at 23 this week. Rounding out the top 25 are Mississippi St., down 16 spots after losing to Kentucky in Lexington, in a game where they struggled to do anything at all offensively. N.C. St. rounds out the top 25 at 25 as they join the poll for the first time as well. It was an eventful week to say the least, here is our updated top 25 for week 5:
---
TOP 25
---
1 ALABAMA (4-0)
---
2 CLEMSON (4-0)
---
3 OHIO ST. (4-0)
---
4 LSU (4-0)
---
5 GEORGIA (4-0)
---
6 STANFORD (4-0)
---
7 OKLAHOMA (4-0)
---
8 PENN ST. (4-0)
---
9 AUBURN (3-1)
---
10 UCF (3-0)
---
11 WEST VIRGINIA (3-0)
---
12 WASHINGTON (3-1)
---
13 WISCONSIN (3-1)
---
14 NOTRE DAME (4-0)
---
15 MICHIGAN (3-1)
---
16 MICHIGAN ST. (2-1)
---
17 KENTUCKY (4-0)
---
18 MIAMI FL (3-1)
---
19 TEXAS (3-1)*
---
20 BYU (3-1)
---
21 OREGON (3-1)
---
22 DUKE (4-0)*
---
23 SYRACUSE (4-0)*
---
24 MISSISSIPPI ST. (3-1)
---
25 N.C. ST. (3-0)*
---
*- new to rankings this week
---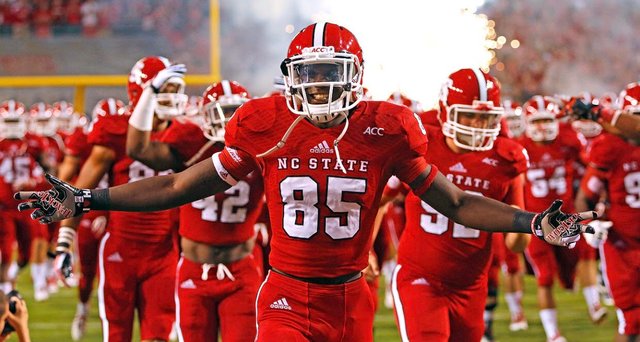 ---
Boise St., North Texas, Cal, Colorado, Texas Tech, and Oklahoma St. would be the next teams just outside of the top 25. The Broncos were off, North Texas got a road route of Liberty and improved to 4-0, Cal and Colorado are both 3-0 and both were off this past week, while Texas Tech went to Stillwater and slapped Oklahoma State 41-17 in another surprising outcome from this past Saturday.
---
Looking ahead to this upcoming week, # 20 BYU visits # 12 Washington in a big non-conference game as both teams are coming in with some momentum. It's right back to it for Oregon as the # 21 Ducks travel to Berkeley and take on a 3-0 Cal squad that had a victory over BYU earlier in the season. The Syracuse Orange joined the rankings, but it may be short-lived as they travel to Clemson to take on the # 2 Tigers… Or can the 4-0 Orange somehow pull off the upset?
---
In the Big 12, West Virginia visits Texas Tech fresh off that route of Oklahoma St. on the road. 3-1 Baylor visits Oklahoma after the Sooners struggled mightily this past week. # 3 Ohio State visits # 8 Penn State in the game of the week in the Big TEN in a massive early season showdown that will go a long way in shaping the winner of the Big TEN East Division. South Carolina visits Kentucky, as we will find out if the Wildcats can keep it going. Finally, # 6 Stanford visits # 14 Notre Dame in a huge matchup for both squads with early-season playoff implications. The Cardinal will be attempting to get back-to-back very difficult road victories.
---
It was a crazy week in college football, what will this week have in store? Enjoy all of the quality matchups and see you again next week!
---
Thank you for following
@steemsports
and you can find me
@thesportsguy
---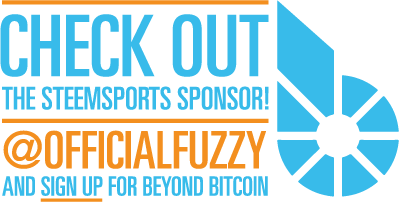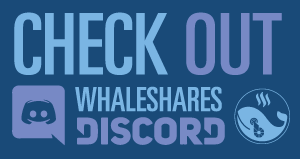 ---

---

This is a
@steemvoter
subscription payment post. Thank you to Steemvoter customers for allowing us to use your Steem accounts to upvote this post by virtue of your free subscription to the
https://steemvoter.com
bot service.
@steemvoter
is proudly a
@buildteam
subsidiary and sister project to
@steemsports
,
@steemsports-es
,
@steemsports-ita
and
@minnowbooster
.