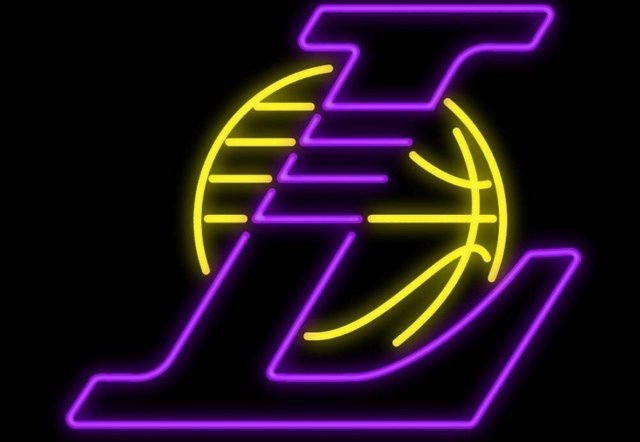 ---
SteemSports Presenter:
@dwin0603
---
SteemSports Editor:
@scottybuckets
---
Here it is. After a long wait, we have finally seen the duo of LeBron James and Anthony Davis playing together in a Lakers uniform. We've been waiting and speculating about LeBron James and Anthony Davis for months ever since AD decided he wanted to go to the Lakers. We've been wondering what AD and LeBron would look like together on the court and for a whole half, we got to see exactly that. Now, let's break down our first look at Anthony Davis LeBron James and the new-look Lakers.
---
In the Lakers starting lineup, their size is gonna be the main focus and advantage they have over most teams against this Warriors team. Draymond and Omari Spellman at Center were extremely overmatched from both Anthony Davis and JaVale McGee. Then add LeBron James into the mix and they were eating on the boards which is how LeBron and AD first got started. In one play, AD sets a screen for LeBron then Draymond plays drop coverage and LeBron notices Draymond shifts his way to the right and he cuts left. LeBron gets off the layup but it bounces around the rim and AD is trailing the play with a much smaller Alfonso McKinney on him now an AD has a clear path to the put back.
---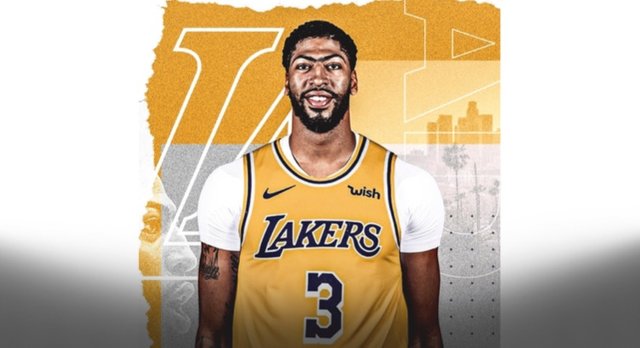 ---
Even if LeBron or the Lakers guards miss a shot, AD with either JaVale or Dwight Howard is going to be crashing the boards giving them tons of second opportunities. This place should be dead when LeBron misses but AD takes advantage of his length and the opportunity and if Draymond or AD's defender drops far enough into the paint, then LeBron could just pull up like he did later in the first quarter.
---
---
LeBron is very smart playing pick en rolls with AD and McGee. On another play, JaVale sets a screen for LeBron and LeBron throws the most casual pocket pass ever into the paint which is wide open. AD is out space in the floor in the corner and Draymond has to stick with him not all the way up in his face but just enough space in the paint for JaVale to emphatically finish a dunk. This is gonna be a big issue for a lot of teams.
---
Every team's best frontcourt defender has to take AD, and in this case it's Draymond. But that leaves the lesser defender on a good roller like JaVale or Dwight. And even if Draymond played this differently and squared up against JaVale cutting off his path to basket, a pass to the short corner to AD is right there for JaVale to make. In transition, Ad and LeBron are a nightmare. Together, it'll be nearly unstoppable. Another good reason to have a rim protecting Center play with AD, if you have one.
---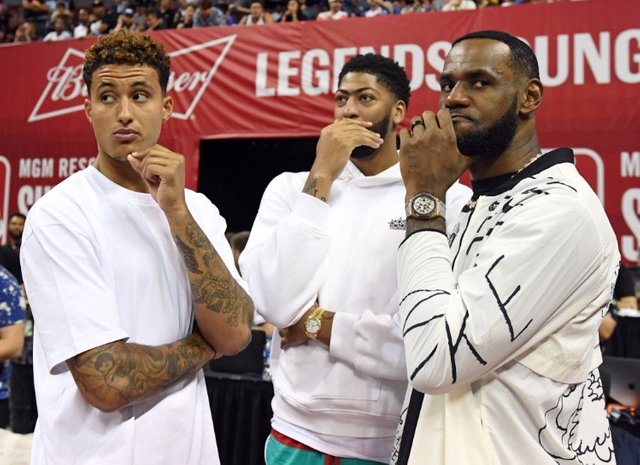 ---
AD has really grown as a playmaker over the last few years. During his first four seasons in the league, he averaged just 1.7 assists per game and last year, he averaged 3.9 assists per game. That's a huge help for the Lakers offensively. This Lakers squad could surely create plenty of mismatch advantages. We will see a lot of that when the regular season begins. It is just the beginning and this Lakers squad looks promising. Think about this, what if they completely build chemistry? What if they reached their full potential as a team? This Lakers team is truly a championship contender. There's no question about it.
---
Thank you for following
@steemsports
and you can find me
@dwin0603
---

---