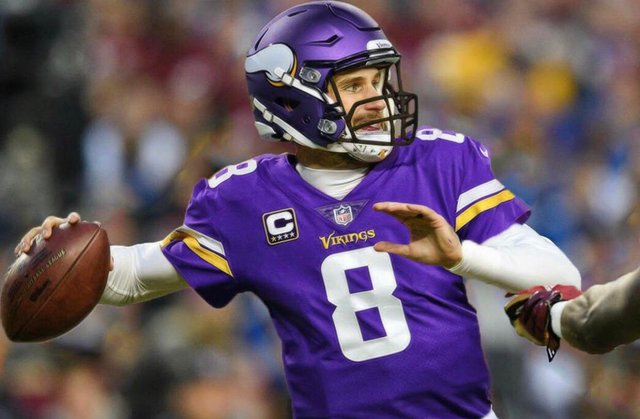 ---
SteemSports Presenter:
@npl77
---
SteemSports Editor:
@scottybuckets
---
NFL Fantasy 11/25
---
We are back with another edition of NFL Fantasy Tonight! This is a single game edition that will focus on the NFL Sunday Night Game of the week between the Green Bay Packers and the Minnesota Vikings. It should be a great game so let's get it started with the quarterback position.
---
Now there are only two options to go with here: Aaron Rodgers or Kirk Cousins. Most of the public will likely be on Aaron Rodgers arm so we will fade the public and hope that the Vikings defense can shut him down. Here is our pick!
---
K Cousins QB 15600
. Kirk Cousins is still looking for his signature win in a Minnesota Viking uniform. That win could come tonight at home against the Green Bay Packers. This is one of the best rivalries in the NFL and both teams hate each other. Cousins is averaging a modest 21 fantasy points per game and I think he will rise to the occasion tonight and go past the 30 point mark.
---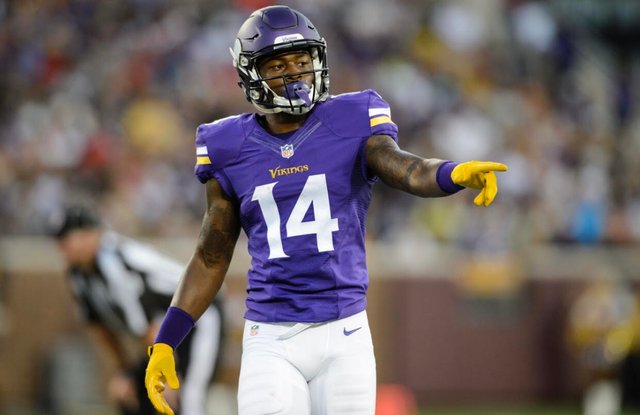 ---
A Jones RB 8800
. Aaron Jones is having a break out year for the Green Bay Packers. The young running back has finally gotten his chance and is putting up some very nice numbers. He is not only talented running the ball, but look for Aaron Rodgers to try and get him involved in the passing game tonight. The Vikings defense will be frequently using the blitz and some screen passes to Jones will go a long way.
---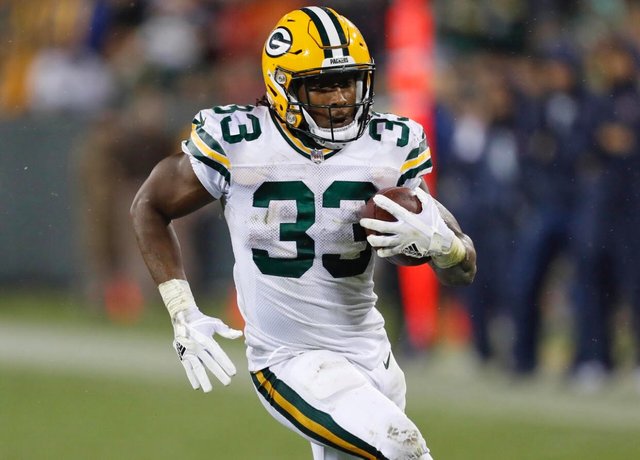 ---
S Diggs WR 10600
. Stefon Diggs has some of the best hands in the entire league. And if his quarterback, Kirk Cousins, in going to have a huge night, then Diggs will need to as well. The wide receiver averages 21 fantasy points per game and should go well over that number. He could get into the endzone a couple times and rip off some big yards after catch points.
---
The over/under in tonight's game is 48 points, which means there should be a lot of scoring. The game will kickoff at 7:20pm Central Standard Time and can be seen on National Television on NBC.
---
Thank you for following
@steemsports
and you can find me
@npl77
---

---