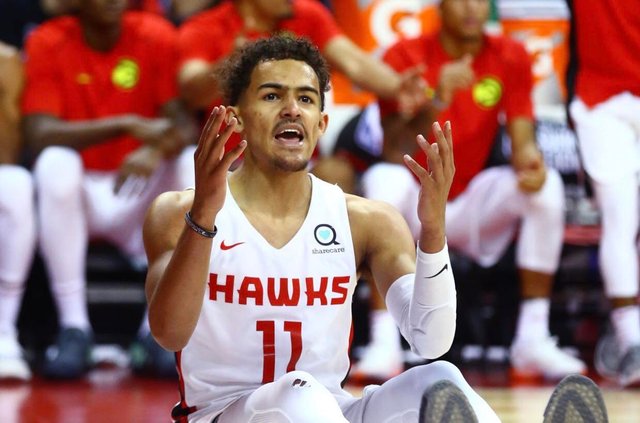 ---
SteemSports Presenter:
@npl77
---
SteemSports Editor:
@scottybuckets
---
NBA Fantasy 2/10
---
We are back with another edition of NBA Fantasy Tonight! There is a monster game going on in the NBA right now between the Los Angeles Lakers and the Philadelphia 76ers. I have been watching the first half and both teams look really good. Kyle Kuzma continues to be very impressive for the Lakers and Joel Embid is dominating the paint.
---
But our NBA Fantasy selections will focus on the three late games tonight. There are a lot of talent young guns in action this evening and we will focus on a couple of those plus a big man from out West. Let's get started with our point guard position.
---
T Young PG 6800
. Trae Young is having a fantastic rookie year for the Atlanta Hawks. The sharp shooter was compared to Steph Curry in his college days at the University of Oklahoma. Young led the NCAA in points and assists but there were plenty of questions on if his game would translate to the NBA.
---
But so far, Trae Young has answered his critics in a big way. The Hawks have little talent around Young so it will take some time for the team to be relevant again, but that means Young will get a high volume of shots in the mean time.
---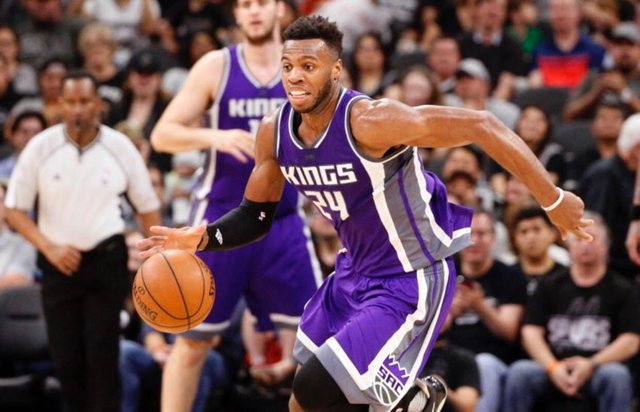 ---
B Hield SG 6600
. Buddy Hield is one of the biggest reasons for the resurgence of the Sacramento Kings this year. He has his team in position to make the playoffs and is doing a great job on both ends of the floor. Hield is averaging 32.9 fantasy points per game this year but has the potential to go even higher. I love his match-up tonight against the Phoenix Suns who play little to no defense.
---
Hield is my number one play tonight and at this price he has tremendous fantasy value. Let it rip Buddy!
---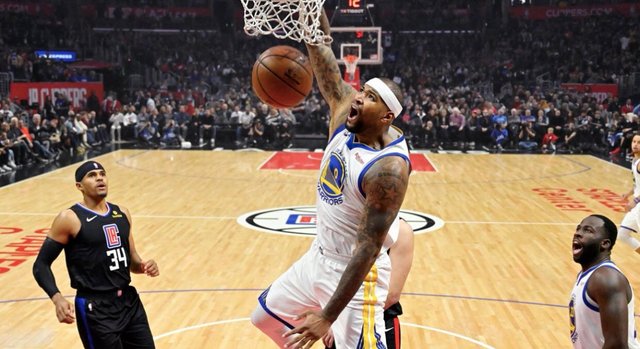 ---
D Cousins C 6800
. Demarcus Cousins is looking great in a Golden State Warriors uniform so far. He missed the first half of the season due to his season ending leg injury when he was in New Orleans last year and it took him about a year to rehab and get back to 100%. The Warriors have played it safe though in Cousins return and have kept him on a minutes restriction. He played his highest amount of minutes this week when he was in for 27 minutes against the Suns.
---
Cousins is clearly one of the best centers in the NBA but it is tricky to use him based on how much time he is getting. All reports that he should see around 20 minutes tonight and that should be good enough to get to his fantasy average of 33 points per game.
---
It has been a great and fun week in the NBA. Now that the trade deadline has officially passed, it is time for these teams to move forward with the rosters on hand. There are less than 30 games left in the regular season so the playoff chase is going to be a good one.
---
Thank you for following
@steemsports
and you can find me
@npl77
---

---