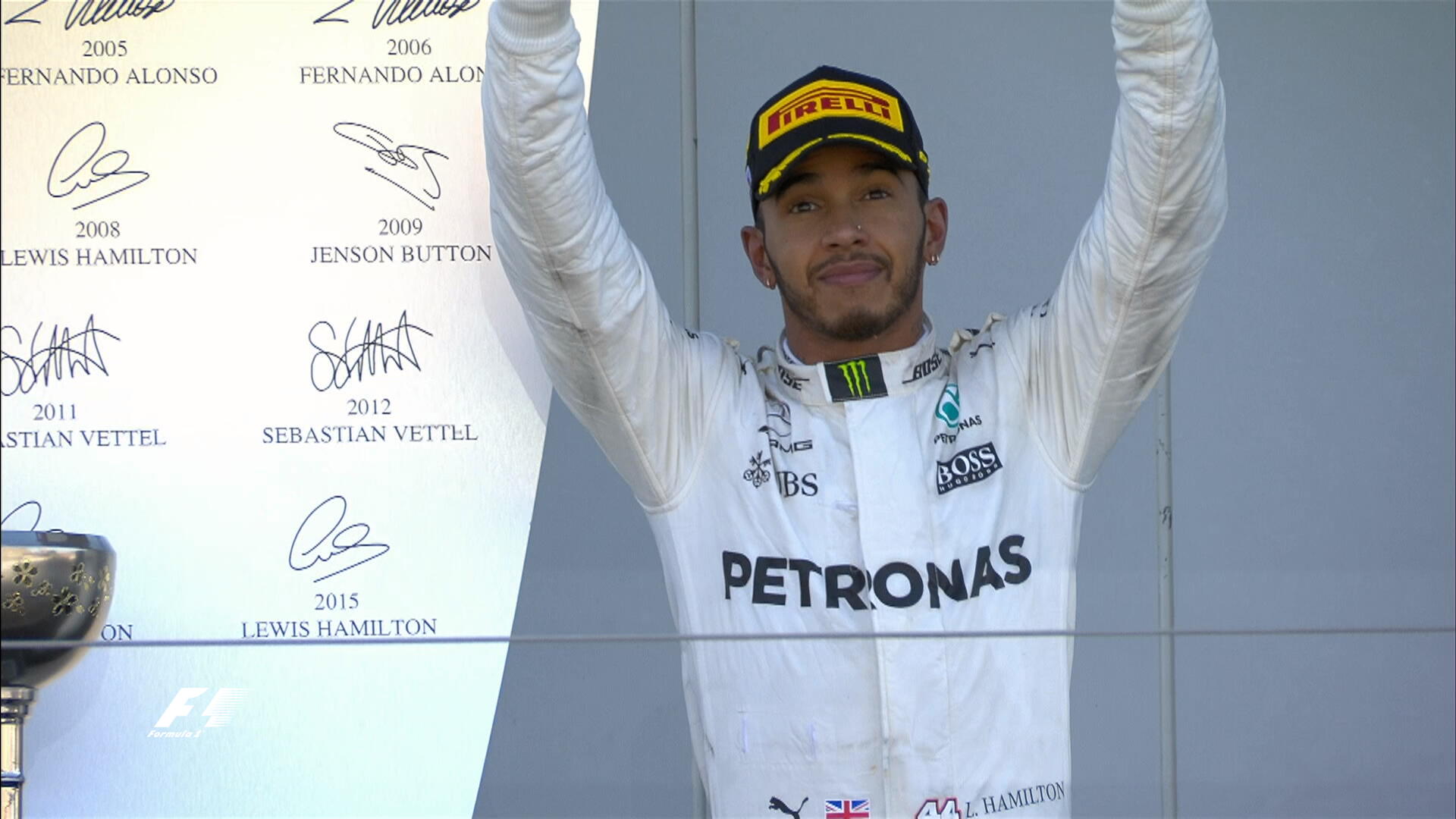 ---
---
SteemSports Editor/Writer: @writingamigo
---
Lewis Hamilton took a giant stride towards his fourth world title with a victory in the Japanese Grand Prix as rival Sebastian Vettel retired early on. Ferrari's Vettel dropped out four laps into the race after slipping down the field from the start with an engine problem.
---
Hamilton held on for the win, leading second-placed Max Verstappen by just 1.2 seconds. Completing the podium places was Daniel Ricciardo in the third place, making it a double Red Bull on the podium.
---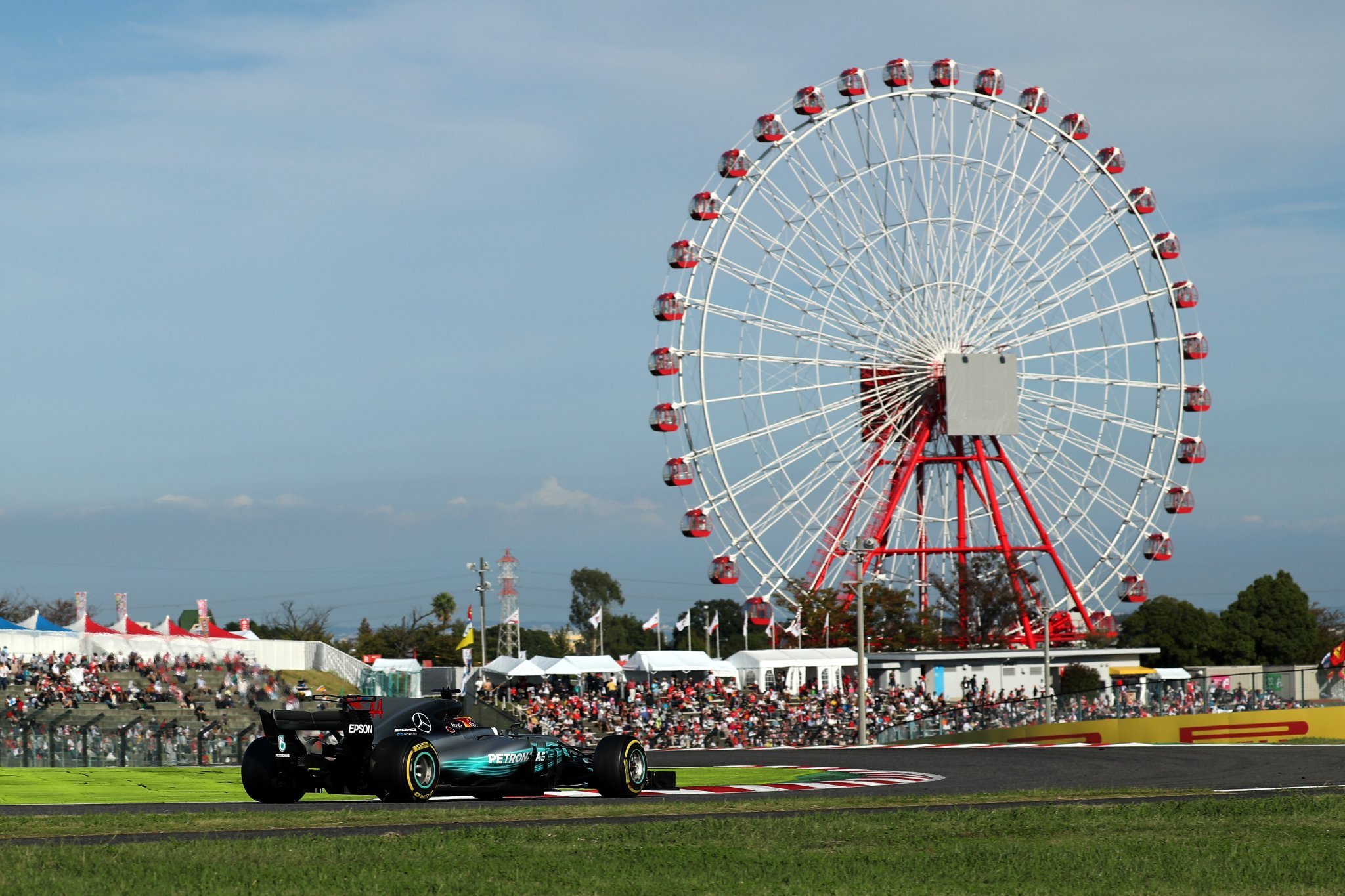 ---
First Practice
---
Sebastian Vettel narrowly edged Lewis Hamilton and Daniel Ricciardo in a closely fought first practice session, which was interrupted by a heavy crash of Toro Rosso's Carlos Sainz on Friday morning at Suzuka. Teams wasted no time getting to speed with the rain forecast for the afternoon.
---
After Mercedes, Ferrari and Red Bull proved evenly matched, Vettel settled matters in the Scuderia's favor with a late flyer – just over two-tenths quicker than Hamilton's best. Ricciardo and Raikkonen were fractions further down the road, meaning all top four drivers were all covered by less than half a minute.
---
Second Practice
---
Lewis Hamilton put Mercedes top of the pile as severe rain led to an almost total washout in the second practice on Friday afternoon, with only five drivers setting timed laps and another six electing not to run at all.
---
Conditions were so bad that the start of FP2 was delayed indefinitely – and when the lights did eventually go green after 45 minutes, few drivers rushed out to venture out, with Hamilton being the fastest of them.
---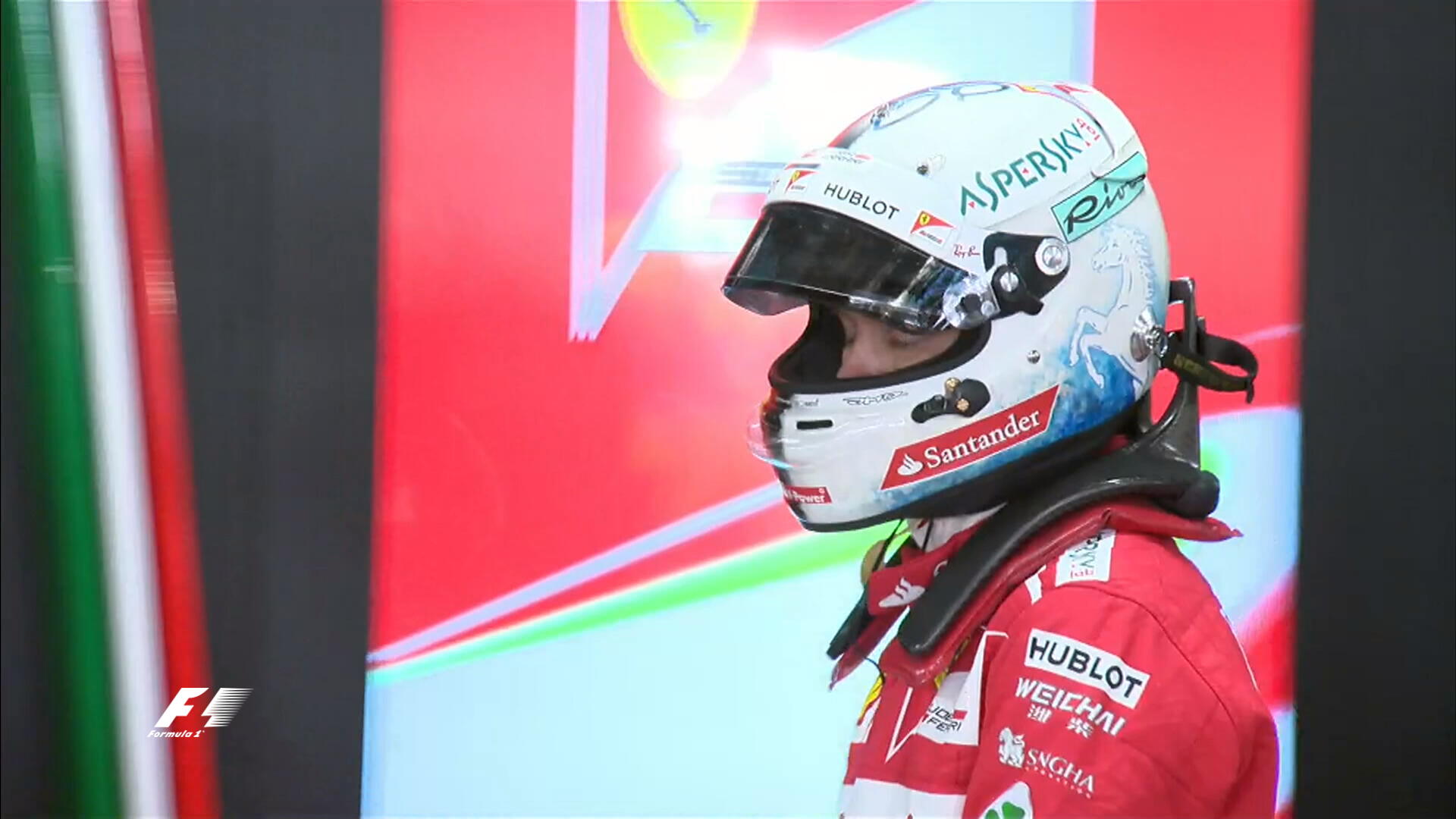 ---
Third Practice
---
Valtteri Bottas edged Mercedes teammate Lewis Hamilton in the final practice at Suzuka, despite his session ending after an off at Spoon Curve left his car with damage. As the track dried after heavy rain at the start of the morning, Mercedes got down to business with Bottas and Hamilton setting the pace.
---
They were closely followed by Vettel and Verstappen. Ferrari finally had time to run the race they haven't run all weekend. Bottas was just one second shy of beating Michael Schumacher's all-time lap record when he got things wrong exiting Spoon Curve on his first run in supersofts.
---
Qualifying
---
Lewis Hamilton and Mercedes staged a return to form in Suzuka, as the world championship leader earned his 71st pole position – and his first ever at the Japanese track – after a stunning display that left rivals reeling. Mercedes teammate, Valtteri Bottas, was second but a gearbox penalty for him meant Vettel would start alongside Hamilton.
---
Fourth and fifth fastest were Ricciardo and Verstappen, followed by Ferrari's Raikkonen, who, just like Bottas, also had a five-place gearbox penalty. Having come close to Michael Schumacher's track record in Q1, Hamilton broke the record in Q2 with a time of 1m 27.819s.
---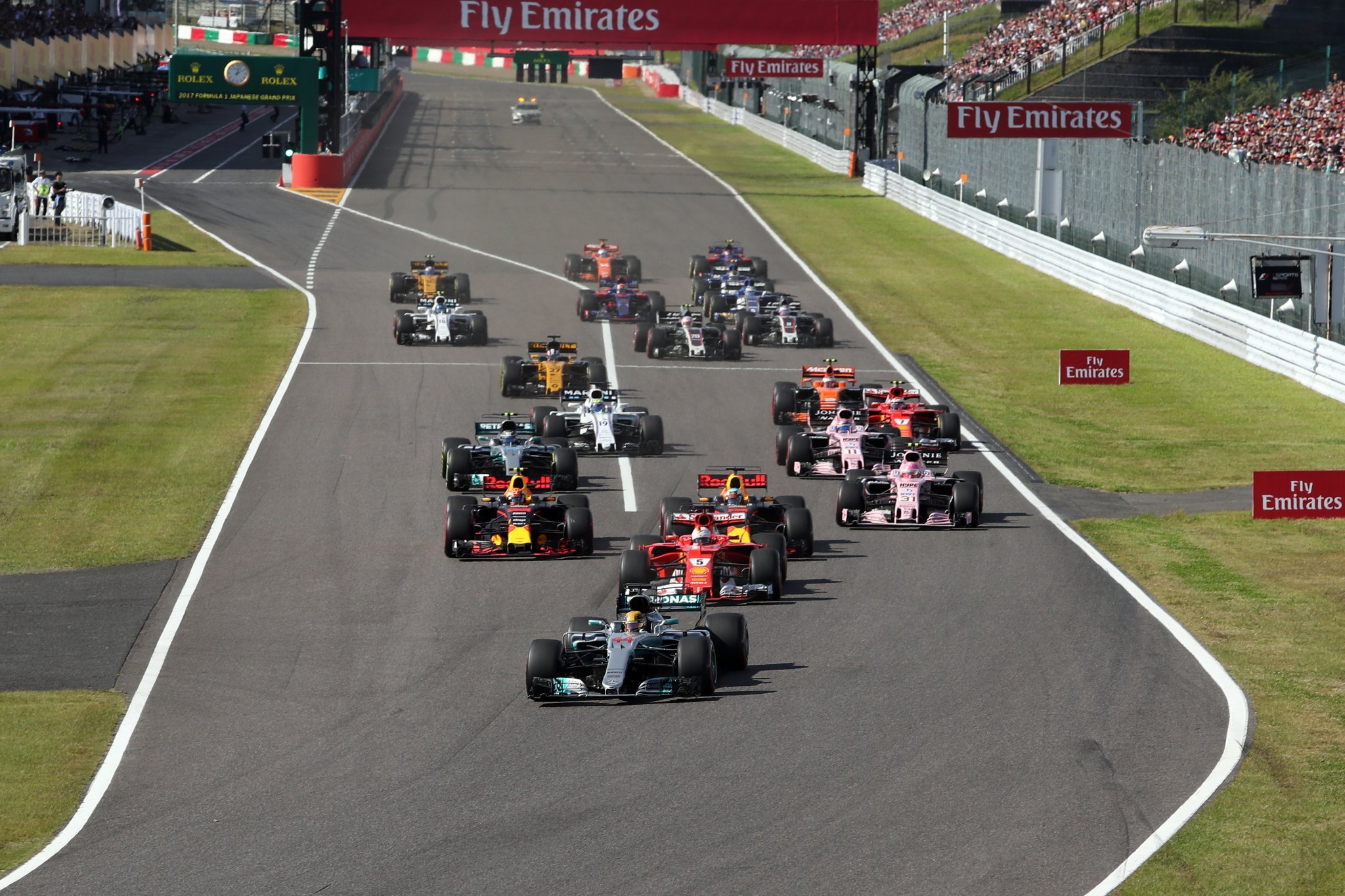 ---
Main Race
---
Sebastian Vettel's Ferrari was being inspected on the grid, but he seemed okay as he chased Hamilton away at the start. But soon, Verstappen passed him to snatch second place. Two laps later, Vettel's troubled day was over, all thanks to a faulty spark plug.
---
Hamilton and Verstappen battled for a while, but the Mercedes driver gradually pulled away and was five seconds clear when Verstappen made his sole pit stop on the 21st lap. In the end, Verstappen was 1.2 seconds behind, but at one stage, the gap had been under a second.
---
Ricciardo hung on to get his first Suzuka podium after wading off a serious challenge from Bottas, who failed by just nine-tenths of a second. Another day of disaster for Ferrari as Raikkonen only salvaged fifth place, having lost five grid places for gearbox changes.
---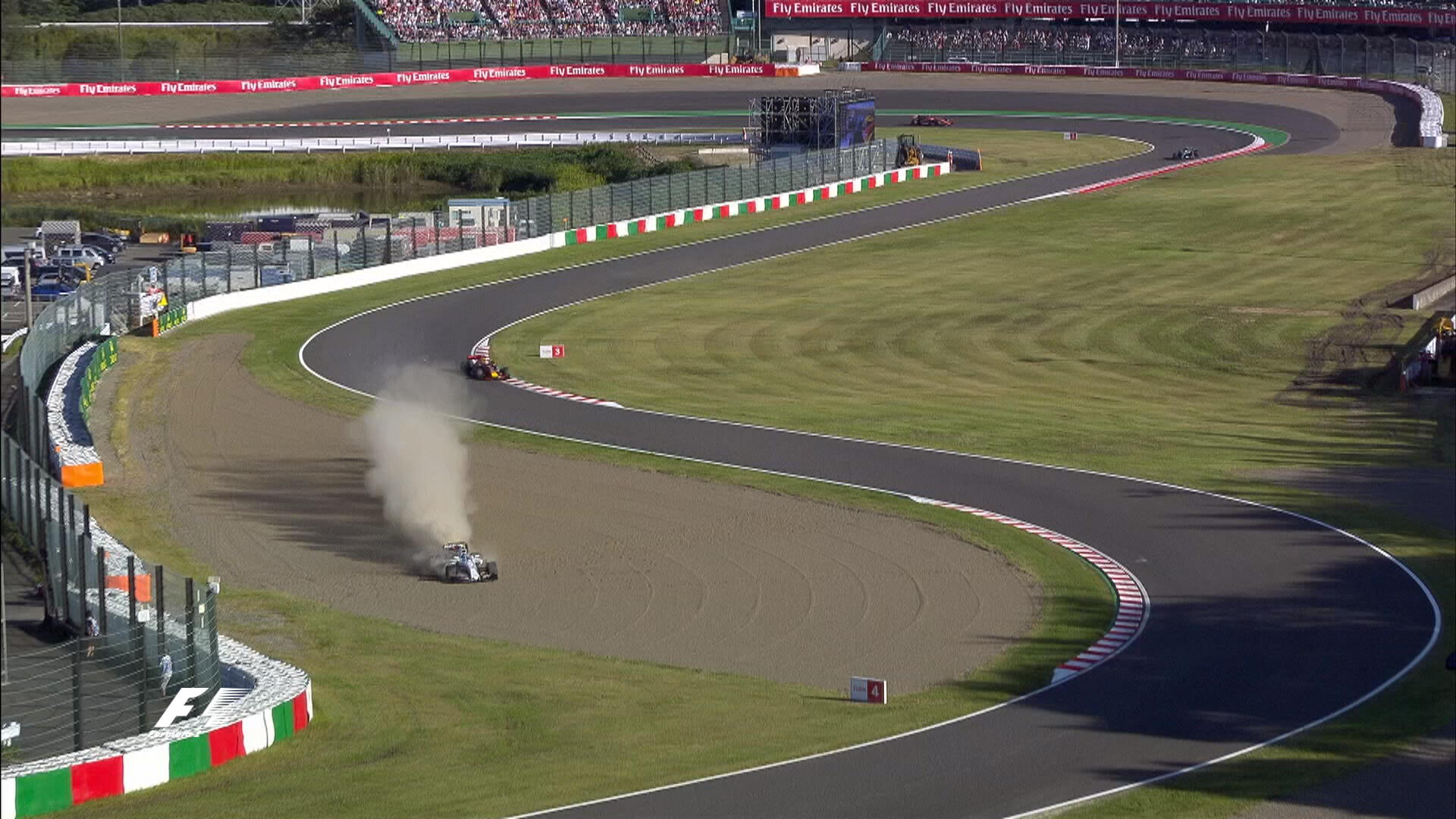 ---
Standings
---
Vettel was leading the championship after the Belgian Grand Prix at the end of August, and just three points behind following Hamilton's victory in Italy a week later, but he has lost a lot of points over Formula 1's last three races in Asia. The Mercedes driver now leads the German by 59 points with 100 available in the four remaining races. Lewis Hamilton will clinch the title at the next race – the United States Grand Prix in Austin, Texas – if he wins and Vettel finished lower than fourth.
---
Hamilton now leads the world standings with 306 points, followed by Vettel with 247 points. In the constructor's standings, Mercedes look all set to clinch the trophy with 540 points at the top. Their closest competition is Ferrari who is afar off with 395 points.
---
After four races in Asia, the Formula 1 train now moves to the United States on the 20th of October with only four races to go.
---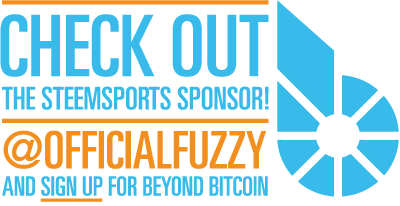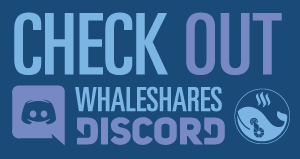 ---

---