On The Top Of The League Again And Hope That It Would Be Till The End Of The Season! :D
So, the title of my post is kind of long but, it really is long! LOL! :D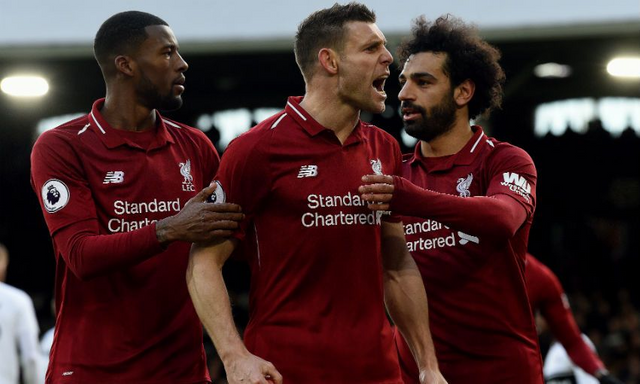 Well, anyway, the title is all about my favorite football team in England, Liverpool, that is on the top of the Premier League again from the thrilling win over Fulham last night and it was an amazing match that I thought it would be a draw.
As of now, Liverpool is on the top while waiting for the match of Manchester City and Manchester United and of course, all of the Liverpool fans around the world will cheer up for the win of Manchester United because.... I know what you are all thinking... LOL! :D
So, congratulations for my team and hope for the Premier League trophy this season guys!
You'll Never Walk Alone