SteemSports: - 2018 FIFA World Cup Qualifiers - France vs Netherlands - Mass SP Distribution Game!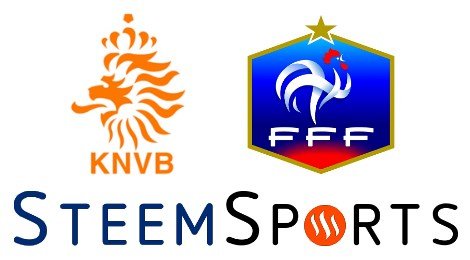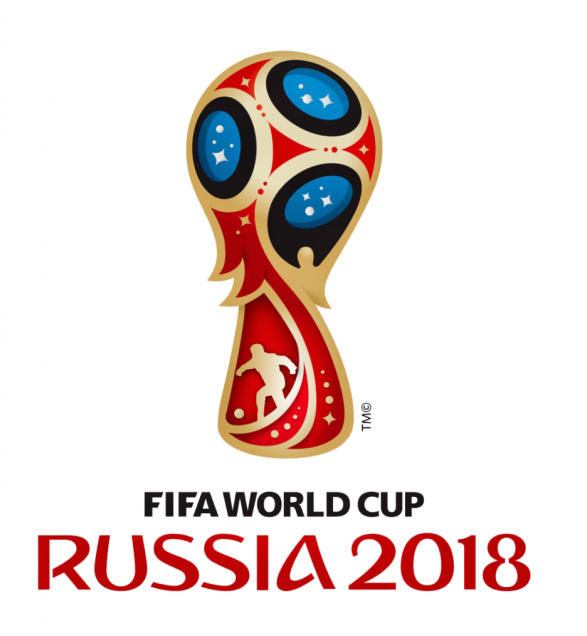 SteemSports community sports initiative, cast your votes, help distribute SP and make a difference!
SteemSports iniciativa deportiva para la comunidad Steem, emite tu voto, ayuda a distribuir SP y haz la diferencia!
---
SteemSports Editor: Ricardo Goncalves - @thecryptodrive
Please welcome Roberto Constenla as simulcast (multi-language) SteemSports presenter, Rob will be presenting in English and translating to Spanish.
---
SteemSports Presenter: Roberto Constenla - @metalcrypto86
---
Match Preview / Previa del Partido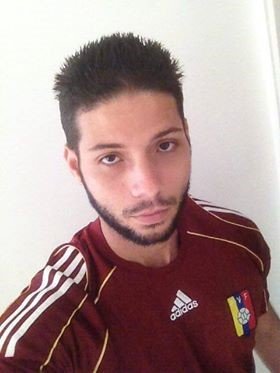 Netherlands faces France in Amsterdam to determine who will be the leader in the group A of the European World Cup Qualifiers. Both squads arrive into this matchday with 4 points and as clear favorites of the group, but very closely to them is the Swedish national team with 3 points and one of the best players in the world: Zlatan Ibrahimovic, all this sums up to make it a very difficult group to be in.
Holanda recibe a Francia en el Amsterdam Arena para establecer el liderato del grupo A en las eliminatorias europeas para la copa mundial. Ambas selecciones llegan a esta fecha 4 puntos, pero muy de cerca los sigue el seleccionado de Suecia que cuenta con 3 puntos y en sus filas a uno de los mejores jugadores de futbol de la historia, Zlatan Ibrahimovic, lo cual hace aun más competitivo el grupo.
---
The game will be on Monday October 10, 20:45 UTC +2 Time Zone
El Juego será transmitido El lunes 10 de Octubre a las 20:45 Zona Horaria UTC +2
---
France/Francia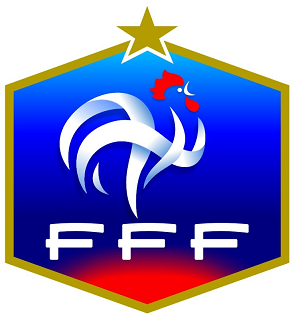 France has been known for always playing a very good offensive game style, it started with Platini back in the the eighties and continues with the likes of Pogba, Griezman, Matuidi and Koman. France has a very good team that lines up to be one of the contenders for the World Cup, as was proven in the last Eurocup where they ended 2nd against Portugal's side.
Francia siempre ha sido conocido por jugar un muy buen estilo de juego ofensivo, este comenzó en la época de Platini en los años ochenta y continúa de la mano de jugadores como Pogba, Griezman, Matuidi y Koman. Francia es uno de los claros contendientes a ganar incluso la copa del mundo luego de haber llegado como subcampeones en la última Eurocopa.
There 2 main points to have in mind when you talk about the France side:
Hay dos cosas muy importantes que tomar en cuenta a la hora de hablar del equipo de francia:
Number 1: Their best player in my opinion, Antoine Griezman, has 6 goals in 6 games in the Spain league and by his side is his teammate in Atletico Madrid that has 3 goals so far in this season and a double in last game against Bulgarie. The France team has for sure one of the finest strikers duos in this qualifiers.
Numero 1: Su mejor jugador en mi opinión, Antoine Griezmann tiene 6 goles en 6 partidos con el Atletico de Madrid en la liga española, y en el ataque tiene a su lado a su compañero en el Atletico, Gameir quien tiene 3 goles en lo que va de liga además de un doblete en la última fecha de las eliminatorias en contra de Bulgaria. El equipo de francia tiene uno de los mejores duos de atacantes en esta eliminatoria.
Number 2: They play with a four man defense that will have Matuidi and Pogba in front of them. Matuidi will carry the duty of destroying all the offensive moves of their opponents, while Pogba "the 120 million euro signing from Manchester United" will be the main playmaker from France team, he is without a doubt one of the biggest promises in the world´s football scenario.
Numero 2: Ellos juegan con una defensa de cuatro defensas en la cual tienen por delante de ellos a Matuidi y a Pogba. Matuidi cumplirá la función de destruir el juego creado por sus oponentes y ofrecer una salida más Limpia para que Pogba "El ultimo fichaje del Manchester Utd por 120 millones de euros" pueda ser el principal creador de jugadas en su equipo, es sin duda alguna una de las más grandes promesas en el escenario del futbol mundial.
Possible Line Up/Alineación Posible:
Their Dt Didier Deschamps, likes to use the 4-2-3-1 formation as it follows:
A su técnico Didier Deschamps, le gusta usar la formación 4-2-3-1 de la siguiente forma:
Goalkeeper/Porteros: Lloris
Defence/Defensa: Sagna-Varane-Koscielny-Kurzawa
Mids/Medios: Matuidi-Pogba
Mids/Medios: Sissoko-Griezmann-Payet
Forward/Delanteros: Gameiro
---
Netherlands/Holanda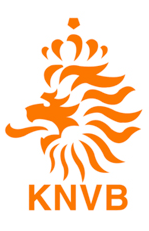 The Clockwork Orange is the national team that revolutionized world football back in the 70´s, they created the concept of Total Football that comprised of the premise that every player in the field could play in any position of the lineup depending on the situation and needs of the team. The principal exponent of this game philosophy was Netherlands Football league team Ajax who won in the 1971/1972-1972/1973 seasons a perfect record of 46 victories in home games.
On the other hand Netherlands has the negative record of being the national team that has lost more Final World Cup finals with 3 defeats in 1974,1978 and 2010 by the hands of West Germany, Argentina, and Spain, therefore they have a historic debt with their fans and country of winning the World Cup.
They will rely on the good present of players like Strootman and Janssen that are doing a great Job in the serie a and the premier league respectively.
La naranja mecánica es la selección que revoluciono el futbol mundial en los años 70, crearon el concepto futbol total el cual consistía en que cualquier jugador podía ocupar cualquier posición en el campo dependiendo del momento y situación del partido. Su principal exponente fue el equipo del Ajax que en las temporadas 1971/1972-1972/1973 que obtuvo un record perfecto de 46 victorias en casa.
Por otro lado Holanda posee el record negativo de ser la selección nacional que ha perdido más finales de copa del mundo con 3 derrotas en 1974, 1978 y 2010 a manos de Alemania del Oeste, Argentina y España respectivamente, por lo cual poseen una deuda histórica en poder ganar una Copa Mundial.
El equipo de Holanda echara una mano del buen presente de los jugadores como Strootman y Janssesn los cuales gozan de un buen presentes en sus equipos domésticos de liga.
Possible Line Up/Alineación Posible:
Their Dt Danny Blind, likes to use the 4-3-3 formation as it follows:
A su técnico Danny Blind, le gusta alinear con la siguiente formación 4-3-3:
Goalkeeper/Portero: Stekelenburg
Defence/Defensas: Karsdorp-Bruma-Dijk-Blind
Mids/Medios: Strootman-Wijnaldum-Klaassen
Forwards/Delanteros: Promes-Janssen-Sneijder
Head to Head / Cabeza a Cabeza

As we can see in the table, historically this game has been played 24 times with a small France´s dominance against Netherland´s side, with a proportion of 11:10 and a rate of 1.88 goals scored for France per game against 2.38 goals scored for the Netherlands. Which means that France needs to score less Goals to win against the Netherlands.
Como podemos ver en la tabla, históricamente este juego ha ocurrido 24 veces con una clara ventaja de Francia sobre Holanda, con una proporción de 11:10 y un promedio de 1.88 goles para Francia por partido en contra un promedio de 2.38 goles por partido para Holanda. Lo cual significa que Francia necesita anotar menos goles para obtener una victoria en contra de Holanda.
---
Support SteemSports Ultimate Vote Betting … together we all can win!
---
How to Play
Vote on the main post to enter the bet (main post rewards will also be added to the Stake Pool).

Cast your Vote Bet on ONLY ONE outcome for which you bet on for the win (Multiple comment votes will be automatically disqualified by the script, unvote and revote counts as multiple votes and will be disqualified).

After 24 hours, the post and related game comments payout to the pool; remember 25% voters rewards are deducted from the total post payout value first as per Steem curation rules. Voters are rewarded in standard fashion in proportion to their Steem Power holdings.
The Stake Pool:
The remaining 75% of the total payout is paid out in 50% Steem Power and 50% in liquid currencies, the latter now varies in payout ratio after the new fork. To make the process less complicated, we have decided to use all paid out SBD to buy Steem in the internal market to create a grand total Steem Stake Pool.

30% of the Stake Pool will be retained, of which 15% will go to the writer/sports presenter of the post, and the 15% balance towards editing, development and advertising.

70% of the Stake Pool will be held until the event/game outcome is determined.

Once the winning outcome is determined, we will execute a proprietary developed script that will divide and pay out the Steem rewards equally, using the Power Up method, to Mass Distribute SP to all participants that voted on the main post as the entrance fee as well as voted on the correct comment representing the winning outcome.

Only participants with a Reputation of 35 or more will qualify to earn SP rewards, but non-qualifiers can still vote and comment in support of the redistribution initiative.

Entry cut-off time is the earlier of the post payout or the start of the event.
---
Disclaimer and Image/Source Credits:
Image Credits: National images team's logo copyright belongs to http://www.fifa.com Head to head image copyright belongs to http://www.soccerpunter.com

Images used in this post are either paid for and modified, Creative Commons (CC) or image credits supplied.

Note the views and predictions of the presenters are their own personal views and do not reflect the views and opinions of @steemsports. @steemsports does not offer betting advice.

Errors and Omissions Excepted (E&OE). SteemSports is currently beta, currently no liability will be assumed for errors.

@steemsports reserves the right to amend future payout percentages based on the operation needs of the account.

@steemsports is not a traditional betting platform and no fiat currency is used as rewards or in casting bets; as such does not fall under any gaming and gambling jurisdictions; but even so, users are urged to first consult with the laws and age restrictions of their countries.

@steemsports in the unlikely event that when the Stake Pool is divided up between the winners and the nomenclature resolution goes below the third decimal place (example: 0.0001), then Steem decimal restrictions won't allow a payout and the pool will carry over to the next game.

Please vote responsibly :).
---
Copyright © Ricardo Goncalves 2016
---
Campaign Partners
---
---
@complexring - campaign supporting witness and advisory role
---
---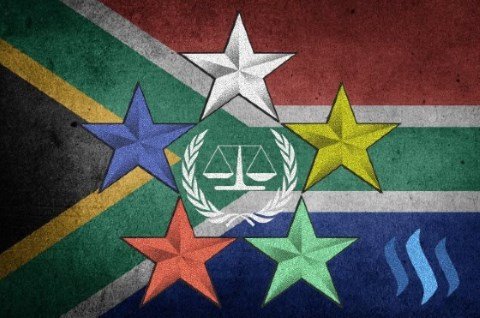 ---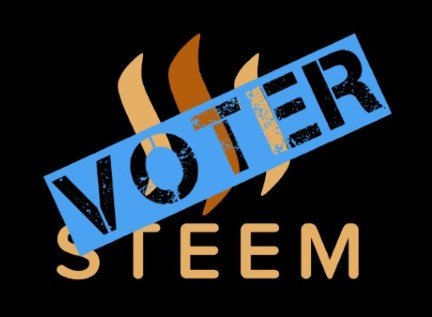 Autovote @steemsports posts with steemvoter.com and help us grow the SP Distribution Stake Pool!
---
Manual bets on comments must still be placed to pick winners!
---

---
Contact me, thecryptodrive to have your logos displayed in the footer of our posts in exchange for advertising @steemsports to your communities and initiatives, or for other worthy support.
---

Remember to UPVOTE, FOLLOW REPOST and SHARE on Facebook, Twitter, LinkedIn and others, in support of the @steemsports initiative!
---
VOTE BET BELOW!!! VOTE MAIN POST AND ONE OUTCOME ONLY!
PLEASE NOTE GAME WAS POSTED LATE, BET CUT-OFF WILL BE THE START OF THE MATCH 08h45 UTC +2