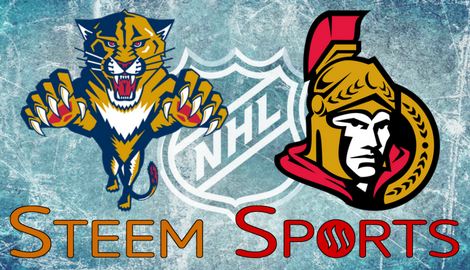 ---
Join us for another SteemSports community sports initiative, cast your votes, help distribute SP, and make a difference!
---
---
SteemSports Editor: Shayne Shiells @cryptoiskey
---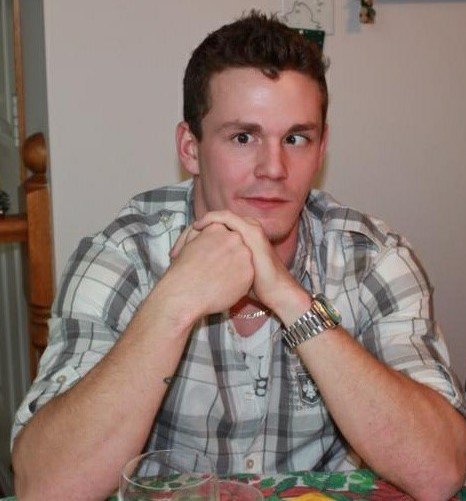 SteemSports Presenter: Faded Gravity @will-zewe or @faded-gravity
Here SteemSports comes again bringing you your latest Saturday night NHL hockey. This 2016-2017 season has been flying, some teams have risen and fallen already while others are just beginning to find their groove. For this Saturday Night Hockey we bring to you a solid non-divisional matchup between the Florida Panthers and the Ottawa Senators
Saturday The 19th on SN1, TVAS2, and FS-F at 5:00 PM MT(20th 12:00 AM UTC) Proceeds going to the prize pool for the steemit fantasy hockey league
---
Florida Panthers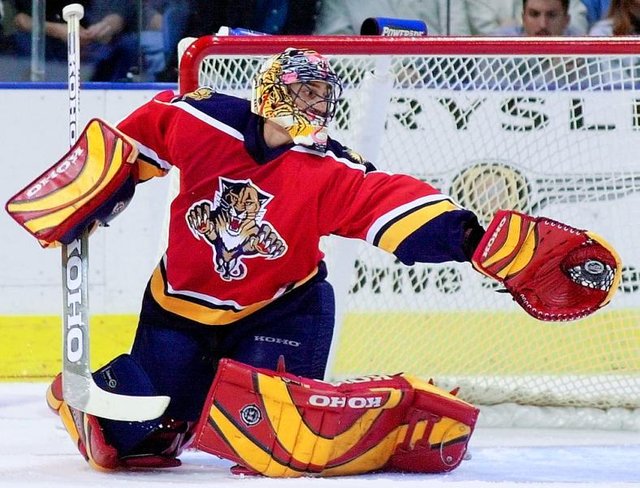 The Florida Panthers really took off last year having one of the best seasons they've had in the team's existence. With Luongo in net truly holding his own they have now become a team to watch very carefully in the future. He has had issues with pressure before that being the reason for his leaving Vancouver and last year they didn't do to well in the playoffs being destroyed by the New York Islanders in the first round 4-2. However I fully expect them to do quite decently this year in the regular season and we shall see if they make the playoffs and if so whether they end their playoff losing streak.
---
Their 2015-2016 record was 47-26-9 with 103 points. They finished 1st in the Atlantic Division.
Their record this 2016-2017 season is 8-8-1 with 17 points. They currently sit in 6th in their Atlantic Division and 20th overall.
The Florida Panthers had an exceptional season last year with their top point earners being, J.Jagr (with 66 points last year), J.Jokinen (with 60 points last year), and J.Huberdeau (with 59 points last year).
---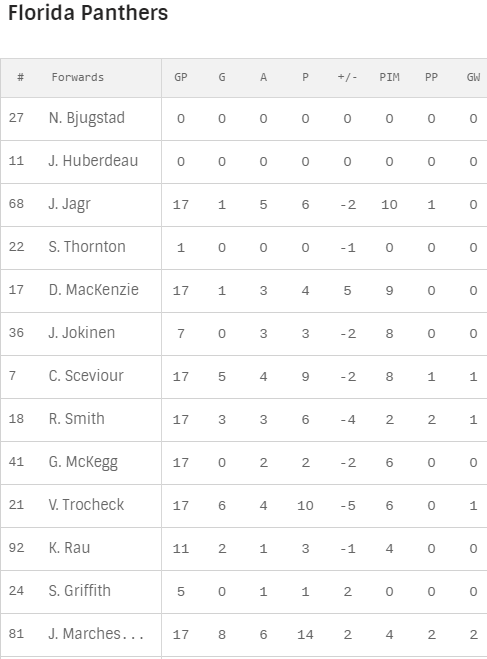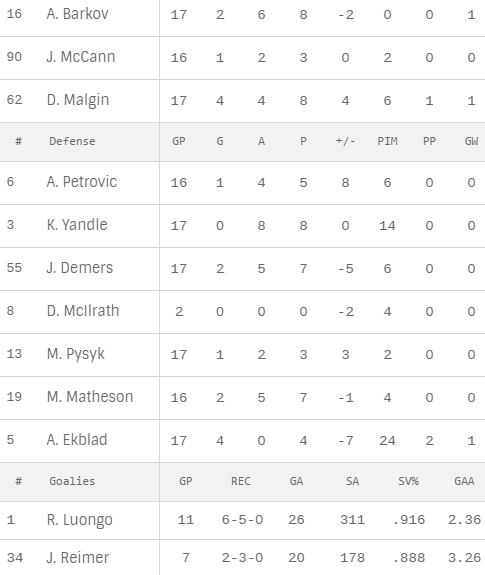 ---
The Florida Panthers are an American professional ice hockey team based in the Miami metropolitan area. They are members of the Atlantic Division of the Eastern Conference of the National Hockey League (NHL). It was founded in 1993 as an expansion team. They play home games at the BB&T Center in Sunrise, Florida; the Panthers are the southernmost team in the NHL. The team has made one appearance in the Stanley Cup Finals, in 1996; they lost to the Colorado Avalanche in four games.
The team advanced to the Stanley Cup playoffs for the second time in 12 years in 2012,[4] but were eliminated in seven games in the Eastern Conference quarterfinals by the New Jersey Devils, who eventually won the Eastern Conference championship that season.[5]
So Far This Season
The Florida Panthers haven't come out flying this year quite exactly like they did last year. They truly had one of the best seasons they've ever had absolutely dominating in their Atlantic Division with a score of 103 points. This year they've started out a tad bit slower coming up on the lower end in their division when it comes to the standings. They have a pretty even 500 style of wins to losses at the moment and even though they currently sit in sixth, they're only a few wins away from climbing the divisional ladder claiming a potential playoff position. The Panthers managed to squeeze out a win on the 15th in overtime by a score of 4-3 over the number one team in the league, the Montreal Canadiens. That alone is quite impressive, Montreal has to lose sometime but it sure hasn't been very often this season. The Panthers then followed that win up with a devastating loss to Toronto on the 17th by a score of 6-1. I'm sure after a loss of that caliber Florida will be exceptionally hungry for a win against Ottawa.
Injuries To Report
The Florida Panthers will be short a D-man with Alex Petrovic being out with a lower body injury, they will also be short a left winger with Jonathan Huberdeau out with an achilles injury, and they will be short a center as Nick Bjugstad is out with a broken hand.
---
Ottawa Senators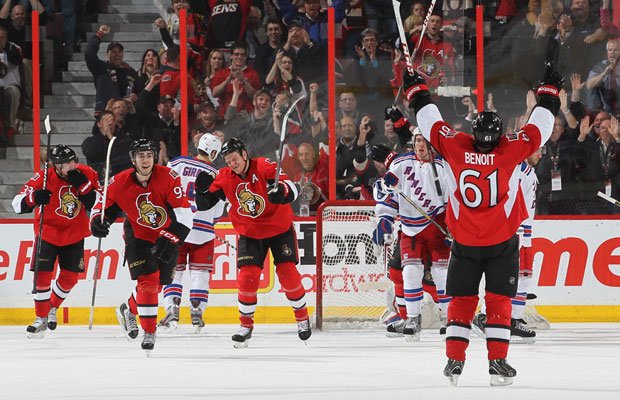 The Senators have had a rough go for quite some time, managing to just miss in or almost make it into the playoffs nearly every year. They seem to have trouble in the playoffs every year finding it hard to step up to that next cup contender level. Like most of their years where they barely make it or just miss it, last year they just missed the playoffs finishing with 85 points and coming in 5th in their Atlantic Division. The last time Ottawa won the cup was in 1927 although they did make it to the finals in the 2006-2007 season.
---
Their 2015-2016 record was 38-35-9 giving them 85 points. They finished fifth in the Atlantic Division.
Their current 2016-2017 record is 10-6-1 giving them 21 points so far this season. They currently sit in 3rd in the Atlantic Division and 7th Overall.
Their offensive attack is spearheaded by M.Stone (with 61 points), M.Hoffman (with 59 points), D.Brassard (with 58 points), and B.Ryan (with 56 points)
---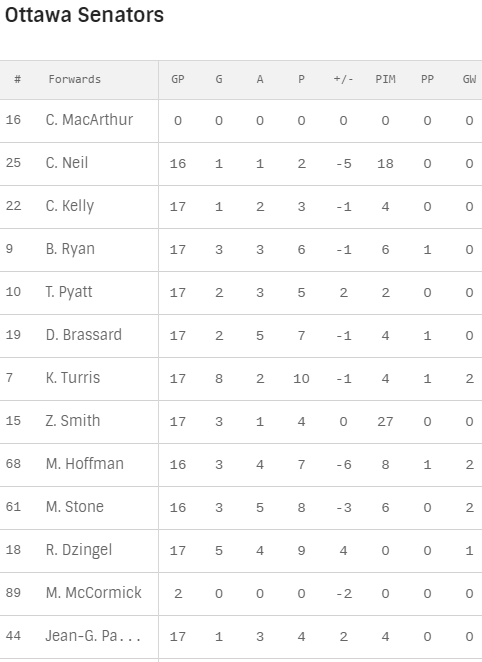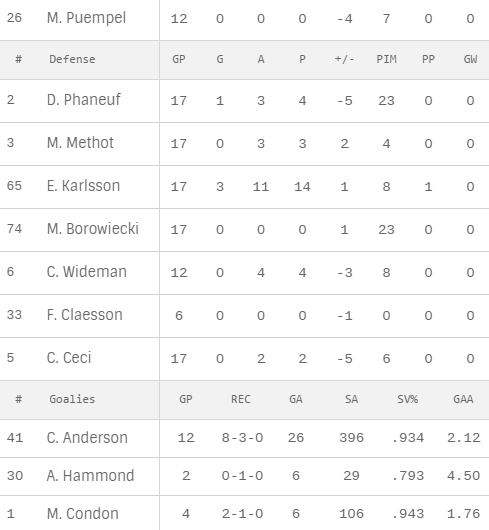 ---
The Ottawa Senators (French: Sénateurs d'Ottawa) are a professional ice hockey team based in Ottawa, Ontario, Canada. They are members of the Atlantic Division of the Eastern Conference of the National Hockey League (NHL). The Senators play their home games at the 18,694 seat (20,041 capacity) Canadian Tire Centre which opened in 1996.
Founded and established by Ottawa real estate developer Bruce Firestone, the team is the second NHL franchise to use the Ottawa Senators name. The original Ottawa Senators, founded in 1883, had a famed history, winning 11 Stanley Cups[1] and playing in the NHL from 1917 until 1934. On December 6, 1990, after a two-year public campaign by Firestone, the NHL awarded a new franchise, which began play in the 1992–93 season.[2] The current team owner is Eugene Melnyk,[3] and in 2014, the club was valued by Forbes magazine at $400 million.[4]
So Far This Season
The Ottawa Senators are doing pretty decent this year sitting in 3rd one point ahead of Boston with an even amount of games played. They seem to be clicking and playing closer as a team than they have previously in the past. They managed to beat out the Flyers in a shootout to attain the two needed points by a score of 3-2, however did come up short in their latest game against Nashville, losing by a devastating score of 5-1. They essentially got walked on for the last two periods of that game and the amount of penalties in the second period was staggering. I'm sure they'll be hungry to reverse their current losing situation, come out playing strong, and turn the game against the Florida Panthers into a win.
Injuries To Report
The Senators are short 3 players for the game against Florida. They're short two left wingers with Mike Hoffman and Clarke Macarthur being out with an undisclosed injury and a concussion They'll also be missing their goalie with Craig Anderson out for personal reasons at this time.
---
---
Support SteemSports Ultimate Vote Betting … together we all can win!
---
How to Play
Vote on the main post to enter the bet (main post rewards will also be added to the Stake Pool).

Cast your Vote Bet on ONLY ONE outcome for which you bet on for the win (Multiple comment votes will be automatically disqualified by the script, unvote and revote counts as multiple votes and will be disqualified).

After 24 hours, the post and related game comments payout to the pool; remember 25% voters rewards are deducted from the total post payout value first as per Steem curation rules. Voters are rewarded in standard fashion in proportion to their Steem Power holdings.
The Stake Pool:
The remaining 75% of the total payout is paid out in 50% Steem Power and 50% in liquid currencies, the latter now varies in payout ratio after the new fork. To make the process less complicated, we have decided to use all paid out SBD to buy Steem in the internal market to create a grand total Steem Stake Pool.

30% of the Stake Pool will be retained, of which 15% will go to the writer/sports presenter of the post, and the 15% balance towards editing, development and advertising.

70% of the Stake Pool will be held until the event/game outcome is determined.

Once the winning outcome is determined, we will execute a proprietary developed script that will divide and pay out the Steem rewards equally, using the Power Up method, to Mass Distribute SP to all participants that voted on the main post as the entrance fee as well as voted on the correct comment representing the winning outcome.

Only participants with a Reputation of 35 or more will qualify to earn SP rewards, but non-qualifiers can still vote and comment in support of the redistribution initiative.

Vote Percentage Requirements : Players with less than 100 000 Steem Power (SP) are required to vote main post with at least 50% and players with more than 100 000 SP are required to vote main with at least 10%.

Comments may then be voted with any percentage, but we do encourage all players to vote main and comment with as much power as possible to help distribute SP and create employment for writers and editors.

Entry cut-off time is the earlier of the post payout or the start of the event.

In the event of a draw/tie and such vote option was omitted by @steemsports for any reason, the game will result in all players being paid out regardless of which draw/tied outcome voted.
---
Disclaimer and Image/Source Credits:
Images used in this post are either paid for and modified, Creative Commons (CC) or image credits supplied.

Note the views and predictions of the presenters are their own personal views and do not reflect the views and opinions of @steemsports. @steemsports does not offer betting advice.

Errors and Omissions Excepted (E&OE). SteemSports is currently beta, currently no liability will be assumed for errors.

@steemsports reserves the right to amend future payout percentages based on the operation needs of the account.

@steemsports is not a traditional betting platform and no fiat currency is used as rewards or in casting bets; as such does not fall under any gaming and gambling jurisdictions; but even so, users are urged to first consult with the laws and age restrictions of their countries.

@steemsports in the unlikely event that when the Stake Pool is divided up between the winners and the nomenclature resolution goes below the third decimal place (example: 0.0001), then Steem decimal restrictions won't allow a payout and the pool will carry over to the next game.

Please vote responsibly :).
---
Copyright © Ricardo Goncalves 2016
---
Campaign Partners
---
@complexring - campaign supporting witness and advisory role
---
@nextgencrypto - campaign supporting witness
---
---
@riverhead - campaign supporting witness
---
@blocktrades - campaign supporting witness
---
---
@joseph - campaign supporting witness
---
---
---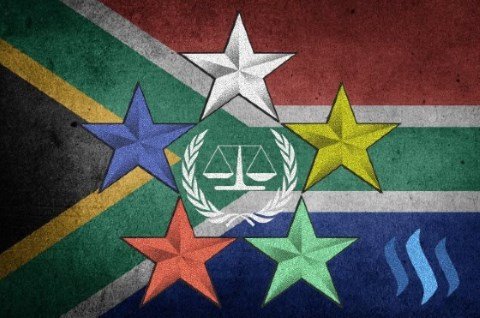 ---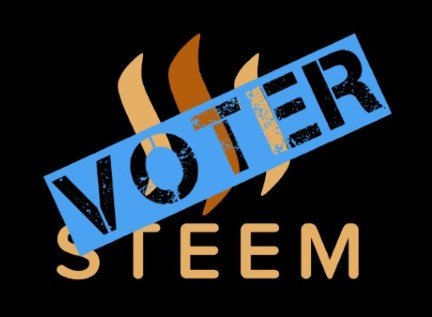 Autovote @steemsports posts with steemvoter.com and help us grow the SP Distribution Stake Pool!
---
Manual bets on comments must still be placed to pick winners!
---

---
Contact me, thecryptodrive to have your logos displayed in the footer of our posts in exchange for advertising @steemsports to your communities and initiatives, or for other worthy support.
---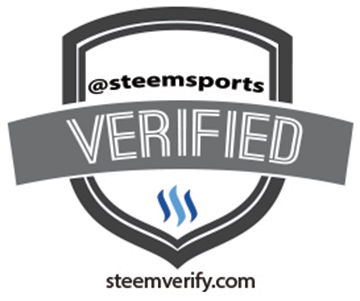 ---
Remember to UPVOTE, FOLLOW REPOST and SHARE on Facebook, Twitter, LinkedIn and others, in support of the @steemsports initiative!
VOTE BET BELOW!!! VOTE MAIN POST AND ONE OUTCOME ONLY!