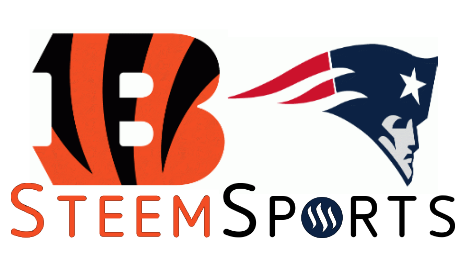 ---
Join us for another SteemSports community sports initiative, cast your votes, help distribute SP and make a difference!
---
---
SteemSports Presenter: Jeff Brown - @iamcrowne.
---

Match Preview
The New England Patriots and the Cincinnati Bengals face off on Sunday in the battle of the AFC! Each team is in fact long term and established playoff teams. This game certainly promises fans the value for their money. It's Tom Brady, the superstar's, second game after his infamous suspension. This match will be held at Gillette Stadium, Foxborough, Massachusetts. This long-awaited matchup will feature the Cincinnati Bengals at the famous Gillette Stadium, and will be certainly an exceptional showdown of American Football. The Patriots have won 8 of the last 10 meetings dating back to 1993 against the Bengals. Also, the Bengals have never won at Gillette Stadium in NFL history! Moreover, in the regular season, the Patriots QB, Tom Brady, resides at 48-1 on home field against AFC teams recording back since 2007.
The game will be aired live on CBS and NFLN on Sunday afternoon at:
(12:00PM Central Time)
(1:00 PM Eastern Time)
(10:00 AM West Coast Time)
---
Cincinnati Bengals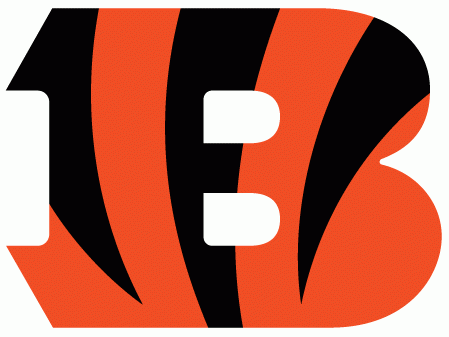 The Cincinnati Bengals are 2-3 this season and they are looking to turn things around so they cankeep their string of years of making the playoffs alive. The Bengals offense is averaging 18.4 points and 366.4 yards per game and they are +2 in turnover ratio.
---
Quarterback Overview
Cincinnati QB Andy Dalton has completed 67.4 percent of his passes to go with 5 touchdowns, and only 2 interceptions! Also, Dalton is currently 2nd in the NFL with 1503 passing yards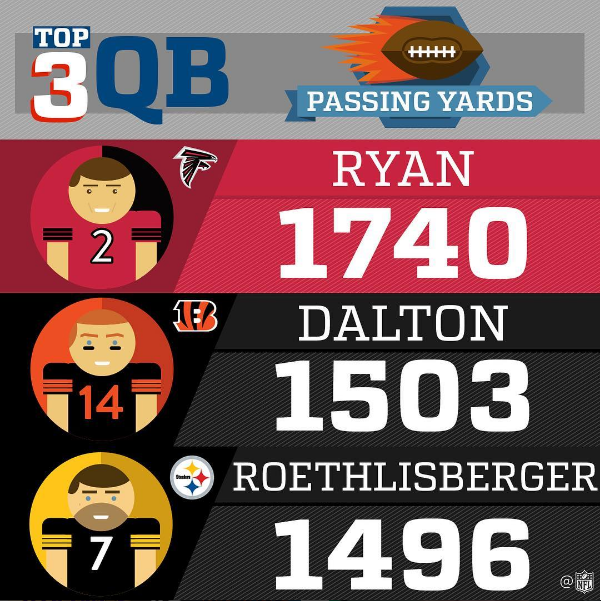 ---
Running Back Overview
RB, Jeremy Hill, is leading the team with 233 yards off of 62 attempts with an average of 3.8 yards per carry and a smacking number of 3 TD's this season!
---
Wide Receiver Overview
QB, Andy Dalton's, #1 WR AJ Green, has to have a monster game this Sunday if the Bengals have any chance of beating the Patriots. Green is 3rd in the NFL with 517 yards off of 36 receptions and 2 TD's!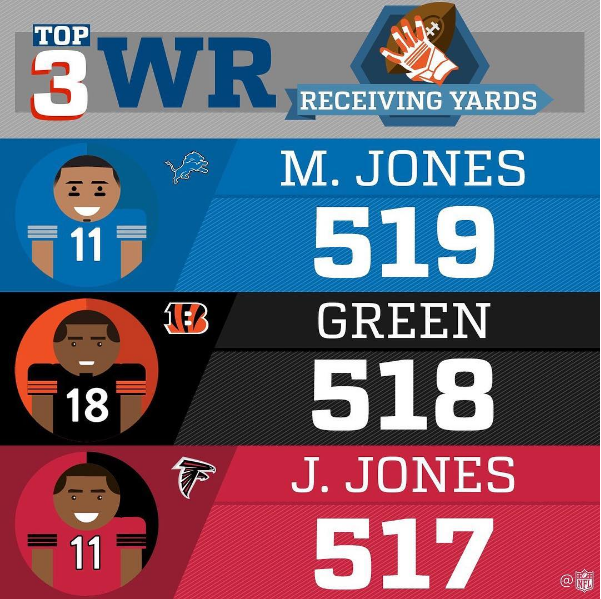 ---
Defense Overview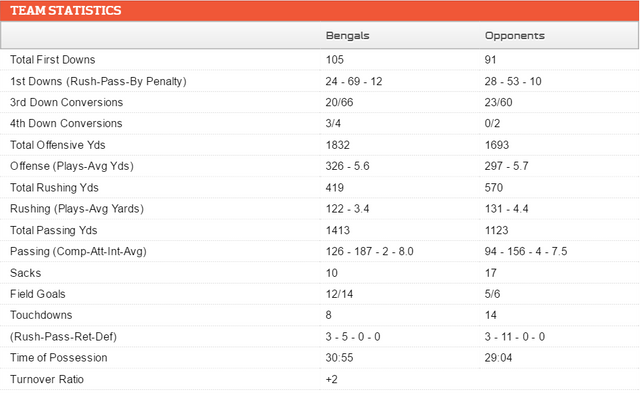 ---
Bengals Injury Report
The Cincinnati Bengals have a lengthy injury list; with Clint Boling, Rex Burkhead, and George Iloka missing; the Bengals will have to make do with numerous fringe players.
---
New England Patriots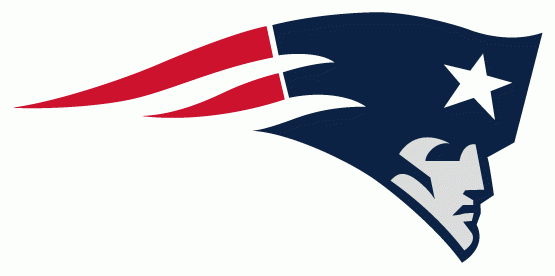 The New England Patriots are 4-1 this season and appear to only be getting stronger and better each week. The Patriots offense is averaging 22.8 points and 377.2 yards per game and they are +4 in turnover ratio!
---
Quarterback Overview
Tom Brady is back in as New England's QB after sitting out the first 4 weeks. Last week, he returned on a good note, completing 70% of his passes, throwing for 406 yards, 3 touchdowns, and 1 interception.
---
Running Back Overview
LeGarrette Blount is the Pats top rusher with 389 rushing yards and 5 touchdowns.
Last week, Blount was 3rd in the league in rushing yards.
---
Wide Receiver Overview/Synopsis
Julian Edelman is the #1 Receiver with 24 catches, the TE, Martellus Bennett, has 21 catches with 4 touchdowns, and the other TE, Rob Gronkowski, is healthy once again and will be contributing to the Patriots offense this Sunday!
---
Defense Overview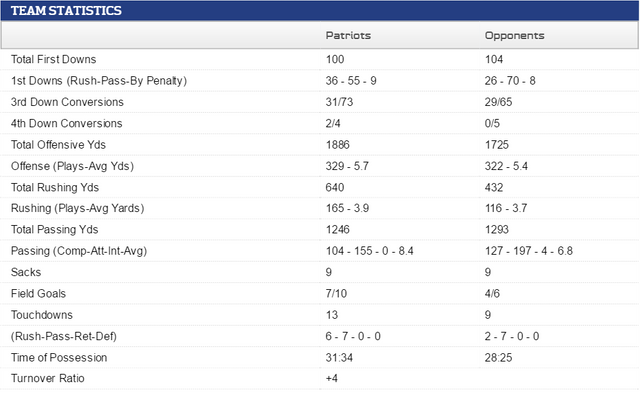 ---
Patriots Injury Report
The Patriots are currently nursing a whole load of injured stars. Included in the long list are Martellus Bennett, LeGarrette Blount, and Julian Edelman. Suffering from ankle, hip, and foot injuries. The long list of injured players is sure to hamper the Patriots performance on Sunday.
---
Betting Lines
| Team | Spread |
| --- | --- |
| Cincinatti Bengals | +9.5 |
| New England Patriots | -9.5 |
Please note: These betting lines and odds are coming directly from Bovada.
---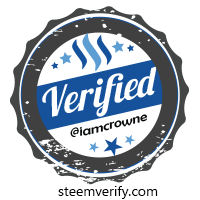 ---
Support SteemSports Ultimate Vote Betting … together we all can win!
---
How to Play
Vote on the main post to enter the bet (main post rewards will also be added to the Stake Pool).

Cast your Vote Bet on ONLY ONE outcome for which you bet on for the win (Multiple comment votes will be automatically disqualified by the script, unvote and revote counts as multiple votes and will be disqualified).

After 24 hours, the post and related game comments payout to the pool; remember 25% voters rewards are deducted from the total post payout value first as per Steem curation rules. Voters are rewarded in standard fashion in proportion to their Steem Power holdings.
The Stake Pool:
The remaining 75% of the total payout is paid out in 50% Steem Power and 50% in liquid currencies, the latter now varies in payout ratio after the new fork. To make the process less complicated, we have decided to use all paid out SBD to buy Steem in the internal market to create a grand total Steem Stake Pool.

30% of the Stake Pool will be retained, of which 15% will go to the writer/sports presenter of the post, and the 15% balance towards editing, development and advertising.

70% of the Stake Pool will be held until the event/game outcome is determined.

Once the winning outcome is determined, we will execute a proprietary developed script that will divide and pay out the Steem rewards equally, using the Power Up method, to Mass Distribute SP to all participants that voted on the main post as the entrance fee as well as voted on the correct comment representing the winning outcome.

Only participants with a Reputation of 35 or more will qualify to earn SP rewards, but non-qualifiers can still vote and comment in support of the redistribution initiative.

Entry cut-off time is the earlier of the post payout or the start of the event.
---
Disclaimer and Image/Source Credits:
Images used in this post are either paid for and modified, Creative Commons (CC) or image credits supplied.

Note the views and predictions of the presenters are their own personal views and do not reflect the views and opinions of @steemsports. @steemsports does not offer betting advice.

Errors and Omissions Excepted (E&OE). SteemSports is currently beta, currently no liability will be assumed for errors.

@steemsports reserves the right to amend future payout percentages based on the operation needs of the account.

@steemsports is not a traditional betting platform and no fiat currency is used as rewards or in casting bets; as such does not fall under any gaming and gambling jurisdictions; but even so, users are urged to first consult with the laws and age restrictions of their countries.

@steemsports in the unlikely event that when the Stake Pool is divided up between the winners and the nomenclature resolution goes below the third decimal place (example: 0.0001), then Steem decimal restrictions won't allow a payout and the pool will carry over to the next game.

Please vote responsibly :).
---
Copyright © Ricardo Goncalves 2016
---
Campaign Partners
---
@complexring - campaign supporting witness and advisory role
---
@nextgencrypto - campaign supporting witness
---
@pharesim - campaign supporting witness
---
---
---
@joseph - campaign supporting witness
---
@silversteem - campaign supporting witness
---
---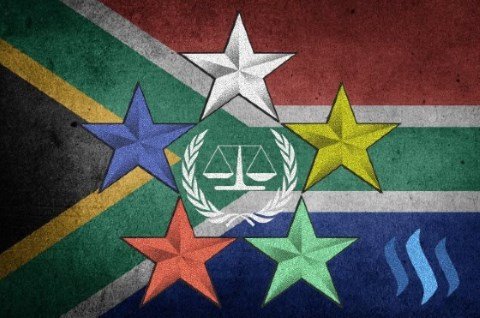 ---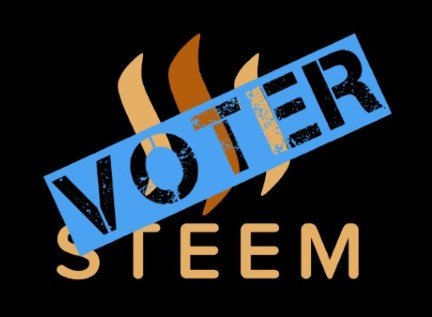 Autovote @steemsports posts with steemvoter.com and help us grow the SP Distribution Stake Pool!
---
Manual bets on comments must still be placed to pick winners!
---

---
Contact me, thecryptodrive to have your logos displayed in the footer of our posts in exchange for advertising @steemsports to your communities and initiatives, or for other worthy support.
---

Remember to UPVOTE, FOLLOW REPOST and SHARE on Facebook, Twitter, LinkedIn and others, in support of the @steemsports initiative!
---
VOTE BET BELOW!!! VOTE MAIN POST AND ONE OUTCOME ONLY!
---
PLEASE NOTE: THE GAME WAS POSTED LATE, BET CUT-OFF WILL BE THE START OF THE MATCH 1:00 PM EASTERN TIME