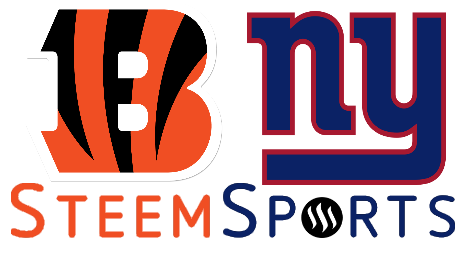 ---
Join us for another SteemSports community sports initiative, cast your votes, help distribute SP and make a difference!
---
---
SteemSports Presenter: Brandon - @kryptik.
---
Game Information
Bengals v Giants
Monday, November 14th/15th
5:30 PM PST - 7:30 PM CST - 8:30 PM EST - 1:30 AM UTC
---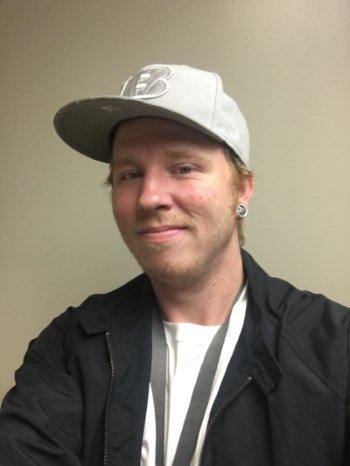 Match Preview
Monday Night Football should be bombs away this week as the New York Giants will take on the Cincinnati Bengals at MetLife Stadium in New York. Neither team has been much to write home about this year, but we definitely have one of the most elite wide receiver showdowns that the league has to offer in this particular game. Although the Bengals have a worse record than the Giants, they are expected to have a razor-thin edge over the Giants with the spread being at 1.5 points.
---
Cincinnati Bengals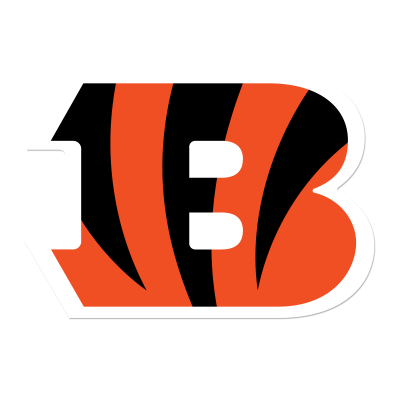 ---
How can the Bengals win?
1.
A.J. Green has been playing out of his mind averaging 112 yards per game... This is the most YPG of any NFL receiver to date... A lot of NFL gurus have been preaching the gospel of the Giants secondary in recent weeks. Although, some of them have argued that the Giants haven't had much of a test (Rams, Ravens, and Eagles). One thing is for certain, they will have a decisive test trying to stop arguably the best receiver in the league!
2.
Andy Dalton hasn't been much of a slouch this year, completing 67% of his passes with 9 touchdowns and 3 interceptions... These are not just touch down passes either, as Dalton is only behind the stars in Tom Brady and Matt Ryan in yards per throw... As much criticism as I used to give the guy, he's really shown that he is the same Andy that he was last year and he is ready to take his team to the next level.
3.
Tyler Eifert is an absolute monster when healthy and he is looking like he is coming back in stride right now... He's only played in two games this year since coming back from injury; in the first game he had one measly catch, but IN his last game he put up some impressive numbers with 9 catches, 102 yards, and a touchdown. When you have a guy that is 6'6 and 250 pounds that can run and catch with the best of them, it's a challenge for anyone.
---
How can the Bengals lose?
1.
Notice that I didn't mention the Bengal's defense at all? That's because they have been an absolute let down this year... They are nowhere near where they stood a year ago and have generally been self-destructive... There have been some flashes of brilliance here and there, but I'm not sure if they are ready to play as the Bengals defense we have all known in the past few years. I guess we will see. They definitely need to step it up if they want to win this game, or they will be punished by OBJ!
2.
Full disclosure, I'm a die hard Cincinnati Bengals fan. Luckily for you, I'm also a realist. Paul Guenther is the village idiot in Cincinnati. He has taken a Bengals Defense that was ranked 11th overall last year down to 20th, without many changes at personnel. Obviously, the Bengals defensive line doesn't have the same penetration they have had in recent years yet the guy still wants to call house blitzes in prevent defense type situations. I cringe every time I see the guy on the sidelines. I wouldn't even let the guy pick my plays for me in the video game, Madden.
3.
The Cincinnati Bengals offensive line has been atrocious this year and despite Andy Dalton putting up some pretty decent numbers, they have let defenders get to Andy all year. In fact, Andy has been sacked 25 times this year (the second most in the NFL at the time of writing this). Their poor play outside of a couple shining stars on the line has also hurt the rushing attack of Jeremy Hill. Hill takes more time in the backfield to develop his plays and when the line isn't playing at their top level, his chances at effectively running the ball, dramatically go down.
---
New York Giants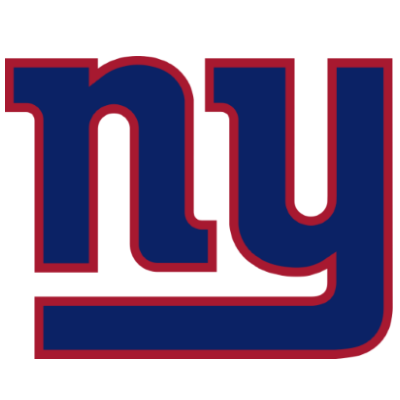 ---
How can the Giants win?
1.
O'dell Beckham Jr. always has the cameras pointed in his direction and for good reasons... (Who doesn't remember that one handed grab?) OBJ is the one man highlight reel for the Giants and I don't expect this game to be any different. I have a feeling he won't be taking out any kicking nets this week, lol! He'll probably be kissing them!
2.
Eli Manning has had some great games this year. In fact, he has three games where he has thrown over three scores including his last game where he threw four touchdowns! It doesn't hurt that he will be facing a Cincinnati pass defense that allowed Kirk Cousins to throw an insane amount of 458 yards on them. This should be an interesting match-up.
3.
Will Tye will have a big impact this week. Half of you are saying, "Come on bro, are you serious?". The other half of you are saying, "Who in the heck is Will Tye?". Will Tye is the tight end that has jumped up a spot in the roster taking snaps from Larry Donnell. Why is this so important? I'm glad you asked... I expect Will Tye to get a lot more action after getting 46 offensive snaps and 4 targets last week. This is especially important against since the Bengals love to give up tons of yardage to opposing tight ends. I expect it to be even more than usual as OLB Rey Maualuga is out this week and Tye will most likely be matching up with Karlos Dansby or Vincent Rey. It also looks favorable for Tye that Cruz will suit up this week.
---
How can the Giants lose?
1.
Eli Manning's evil non-clutch twin might show up... Although Eli has had a few phenomenal games, he also has had a few exceptionally bad games. In fact, there were three games where he came out scoreless! Don't be surprised if Eli throws as many interceptions as he does touchdowns.
2.
The Giant's Rushing attack has been very unimpressive, to say the least. Overall, they rank dead last in rushing offense... There seems to be confirmation from the front office that the ball will be distributed to Rashad Jennings and Paul Perkins evenly... This may give the team a small boost as Perkins has had better production with a less amount of carries, but I don't see it being a complete game changer Monday Night.
3.
So the Cincinnati Bengals have been known throughout the league as playing a little dirty on defense... Rather if they play dirty or not I can confirm that they like to run their mouths a little when stakes are high. (Personally I think every team in the league does this but there has been a spotlight on Burfict and Jones doing so excessively.) I wonder if OBJ can handle this, as I'm certain the Bengals defense will try to get him going over the top... I hope that he can maintain composure, but who knows.
---
Betting Lines
| Team | Spread |
| --- | --- |
| Cincinnati Bengals | -1.5 |
| New York Giants | +1.5 |
Please Note: We have decided that the spread for this game WILL NOT AFFECT your vote bet being that it is a close spread! With that being said, whatever team you pick... You will pick them to win STRAIGHT UP!
---
Don't forget to check out Kryptik's blog @kryptik!
---
Support SteemSports Ultimate Vote Betting … together we all can win!
---
How to Play
Vote on the main post to enter the bet (main post rewards will also be added to the Stake Pool).

Cast your Vote Bet on ONLY ONE outcome for which you bet on for the win (Multiple comment votes will be automatically disqualified by the script, unvote and revote counts as multiple votes and will be disqualified).

After 24 hours, the post and related game comments payout to the pool; remember 25% voters rewards are deducted from the total post payout value first as per Steem curation rules. Voters are rewarded in standard fashion in proportion to their Steem Power holdings.
The Stake Pool:
The remaining 75% of the total payout is paid out in 50% Steem Power and 50% in liquid currencies, the latter now varies in payout ratio after the new fork. To make the process less complicated, we have decided to use all paid out SBD to buy Steem in the internal market to create a grand total Steem Stake Pool.

30% of the Stake Pool will be retained, of which 15% will go to the writer/sports presenter of the post, and the 15% balance towards editing, development and advertising.

70% of the Stake Pool will be held until the event/game outcome is determined.

Once the winning outcome is determined, we will execute a proprietary developed script that will divide and pay out the Steem rewards equally, using the Power Up method, to Mass Distribute SP to all participants that voted on the main post as the entrance fee as well as voted on the correct comment representing the winning outcome.

Only participants with a Reputation of 35 or more will qualify to earn SP rewards, but non-qualifiers can still vote and comment in support of the redistribution initiative.

Entry cut-off time is the earlier of the post payout or the start of the event.
---
Disclaimer and Image/Source Credits:
Image Credits: Team Logos come from Wikipedia

Images used in this post are either paid for and modified, Creative Commons (CC) or image credits supplied.

Note the views and predictions of the presenters are their own personal views and do not reflect the views and opinions of @steemsports. @steemsports does not offer betting advice.

Errors and Omissions Excepted (E&OE). SteemSports is currently beta, currently no liability will be assumed for errors.

@steemsports reserves the right to amend future payout percentages based on the operation needs of the account.

@steemsports is not a traditional betting platform and no fiat currency is used as rewards or in casting bets; as such does not fall under any gaming and gambling jurisdictions; but even so, users are urged to first consult with the laws and age restrictions of their countries.

@steemsports in the unlikely event that when the Stake Pool is divided up between the winners and the nomenclature resolution goes below the third decimal place (example: 0.0001), then Steem decimal restrictions won't allow a payout and the pool will carry over to the next game.

Please vote responsibly :).
---
Copyright © Ricardo Goncalves 2016
---
Campaign Partners
---
---
@complexring - campaign supporting witness and advisory role
---
@joseph - campaign supporting witness
---
@nextgencrypto - campaign supporting witness and advisory role
---
---
@smooth.witness - campaign supporting witness and advisory role
---
---
---
@witness.svk - campaign supporting witness and advisory role
---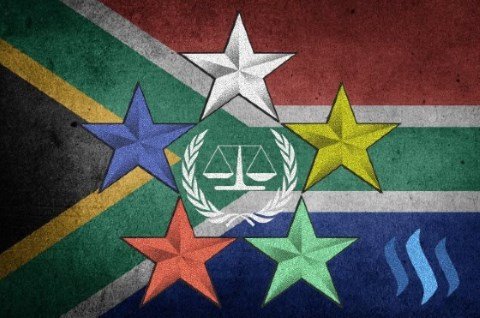 ---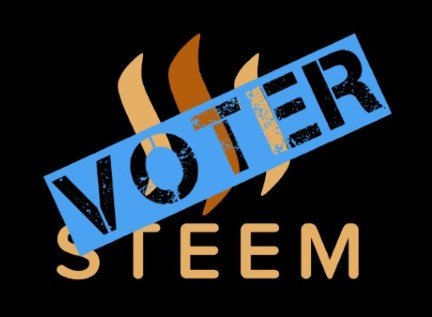 Autovote @steemsports posts with steemvoter.com and help us grow the SP Distribution Stake Pool!
---
Manual bets on comments must still be placed to pick winners!
---

---
Contact me, thecryptodrive to have your logos displayed in the footer of our posts in exchange for advertising @steemsports to your communities and initiatives, or for other worthy support.
---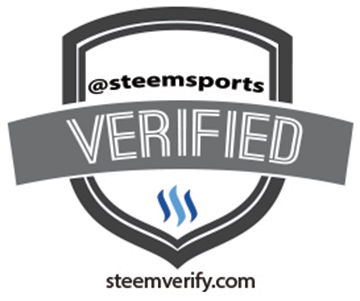 ---
Remember to UPVOTE, FOLLOW REPOST and SHARE on Facebook, Twitter, LinkedIn and others, in support of the @steemsports initiative!
---
VOTE BET BELOW!!! VOTE MAIN POST AND ONE OUTCOME ONLY!
---