SteemSports: Wisconsin Badgers v Penn State Nittany Lions - Mass SP Distribution Game!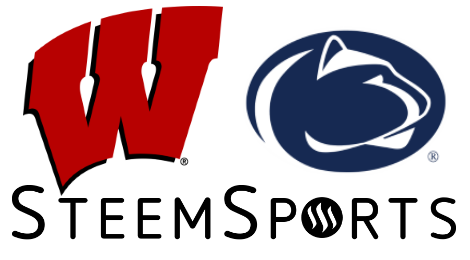 ---
Join us for another SteemSports community sports initiative, cast your votes, help distribute SP and make a difference!
---
---
SteemSports Presenter: David - @ats-david.
---
Game Information
Wisconsin Badgers v Penn State Nittany Lions
Saturday, December 3rd
6:00 PM PST - 7:00 PM CST - 8:00 PM EST - 1:00 AM UTC (December 4th)
Lucas Oil Stadium, Indianapolis, Indiana
---
Match Preview
---
At the end of a season that everyone thought would be highlighted by either Michigan or Ohio State playing for a Big Ten championship, one unlikely team is left standing in the East division. Penn State has overcome huge odds and a couple of early losses to take the Big Ten East title and now has an outside shot at a berth in the College Football Playoff. The only team standing in their way now is Wisconsin.
---
The Wisconsin Badgers have played a tough schedule and looked pretty good against two of the best teams in the nation – Michigan and Ohio State. Both games were 7-point losses that could have easily fallen in Wisconsin's favor, as the game against Ohio State was lost in overtime. Their only two losses came against those teams, which are both ranked in the top-5 by the CFP committee. If the Badgers can pull off a win against a hot 7th-ranked Penn State team, they'll also have a legitimate shot at filling in one of the spaces for the playoff.
---
This should be a great Big Ten football game with a solid Badgers defense and a nicely balanced Lions offense. Both teams have earned their spot in this conference championship – and they're both playing to stay alive in the hunt for a national title that has eluded them for decades.
---
Wisconsin Badgers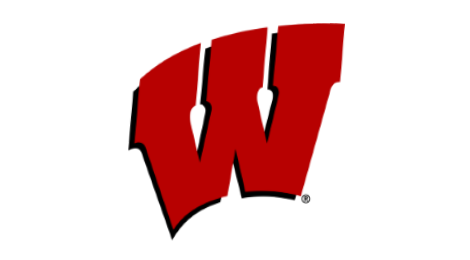 ---
The first half of the Badgers' season was tough. They faced LSU, Michigan, and Ohio State within their first six games. Some of their key defensive players suffered injuries before the season and during the first few games. Their starting quarterback was benched. They lost two games against the Big Ten's elite programs. The good news for the Badgers was that they were still playing very well and were in a position to win both of those games.</center
---
Since those back-to-back losses, the Badgers have won six straight and now find themselves playing for some potentially huge stakes. They've done it mostly with defense – where the Badgers are ranked 3rd in rushing defense, giving up 100 yards per game. They're also 7th in total defense at 292 yards per game and 3rd in scoring defense at just under 14 points per game. If Wisconsin wants to take the Big Ten title home, they'll need that defense to stop a hot Penn State offense.
---
On offense, the Badgers are anchored by a strong ground game that's led by senior running back Corey Clement. His best performance came against Ohio State, where he piled up 164 rushing yards and averaged 6.6 yards per carry. He has seven 100-yard rushing performances this season and 13 touchdowns. The Badgers will need another solid performance out of him this week against a Penn State defense that has shown some vulnerabilities.
---
With their two-quarterback system on offense over the past several weeks, the Badgers have had better success moving the football and racking up points. Senior quarterback Bart Houston and freshman Alex Hornibrook will need one more good showing to complete their Big Ten season. They have two good targets in wide receiver Jazz Peavy and tight end Troy Fumagalli. These two have combined for 77 catches and over 1000 yards this season. Senior receiver Robert Wheelwright is also a solid third option for Hornibrook and Houston.
---
If the Badgers can continue playing mistake-free football on offense, maintain their excellent defensive play, and feed Clement the ball like they have over the last four games, they'll have a great chance at locking up the Big Ten and making their case for a playoff spot.
---
---
Penn State Nittany Lions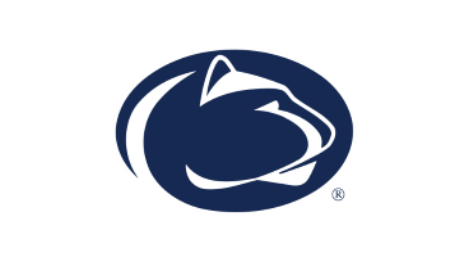 ---
The Lions had a shaky start to their season, losing two of their first four games – both of them on the road. They turned the ball over four times and gave up a ton of rushing yards to Pittsburgh, losing that game by three points. Things weren't much better for them two games later, when Michigan racked up 326 yards and six touchdowns on the ground. Penn State's season really turned around when they were able to hold off Ohio State at home with a blocked field goal and return for a touchdown in the closing minutes.
---
Since that win, the Lions' offense has been lighting it up, averaging over 46 points per game. Their offense is led by their big three: sophomore quarterback, Trace McSorley, sophomore running back, Saquon Barkley, and junior receiver, Chris Godwin.
---
Barkley can be an absolute beast running the ball. He has rushed for over 1200 yards and 15 touchdowns in twelve games this season. He has also added another 327 yards receiving and two touchdowns. At 5'11 and over 220 pounds, he can run inside and outside and has just enough moves to make a defender or two miss. When Penn State gets him rolling, it makes their offense hard to defend.
---
Trace McSorley will need Barkley to have a good performance against Wisconsin. The way that Penn State has been playing on offense the last few weeks, the threat of their passing attack may actually open up the rushing game for them. McSorley isn't afraid to take shots down the field and Chris Godwin gives him plenty of confidence to make the throws. McSorley has nearly 3000 yards passing this year and has more than a 4:1 touchdown-to-interception ratio. With Godwin hauling in 9 touchdowns and catching 47 passes for over 760 yards, the Wisconsin secondary will surely be focused on him. This should provide plenty of opportunities for tight end Mike Gesecki to impact this game. He has 44 catches for 610 yards and three touchdowns this season.
---
The Lions will need to open up their passing attack if they want to keep the Badgers defense honest. If they take their shots down the field and connect on a few of them, they might end up doing what nobody thought was possible – winning the Big Ten championship and giving themselves a shot at a national title.
---
---
| Team Stats | Wisconsin | Penn State |
| --- | --- | --- |
| Points Per Game | 28.5 | 36.6 |
| Points Allowed | 13.7 | 22.8 |
| Total Yards Per Game | 381.1 | 429.7 |
| Rushing Yards | 201.5 | 178.7 |
| Passing Yards | 179.6 | 251.0 |
| Yards Allowed Per Game | 292 | 346.8 |
| Rush Yards Allowed | 100.8 | 146.3 |
| Pass Yards Allowed | 191.3 | 200.5 |
---
---
Betting Lines
| Team | Spread |
| --- | --- |
| Wisconsin Badgers | -2.5 |
| Penn State Nittany Lions | +2.5 |
Wisconsin is 9-2-1 against the spread this season.
Penn State is 9-2-1 against the spread this season.
---
PLEASE NOTE: THE SPREAD FOR THIS GAME WILL NOT AFFECT YOUR VOTE BET. WITH THAT BEING SAID, YOU WILL VOTE ON THE TEAM STRAIGHT UP.
---
Support SteemSports Ultimate Vote Betting … together we all can win!
---
How to Play
Vote on the main post to enter the bet (main post rewards will also be added to the Stake Pool).

Cast your Vote Bet on ONLY ONE outcome for which you bet on for the win (Multiple comment votes will be automatically disqualified by the script, unvote and revote counts as multiple votes and will be disqualified).

After 24 hours, the post and related game comments payout to the pool; remember 25% voters rewards are deducted from the total post payout value first as per Steem curation rules. Voters are rewarded in standard fashion in proportion to their Steem Power holdings.
The Stake Pool:
The remaining 75% of the total payout is paid out in 50% Steem Power and 50% in liquid currencies, the latter now varies in payout ratio after the new fork. To make the process less complicated, we have decided to use all paid out SBD to buy Steem in the internal market to create a grand total Steem Stake Pool.

30% of the Stake Pool will be retained, of which 15% will go to the writer/sports presenter of the post, and the 15% balance towards editing, development and advertising.

70% of the Stake Pool will be held until the event/game outcome is determined.

Once the winning outcome is determined, we will execute a proprietary developed script that will divide and pay out the Steem rewards equally, using the Power Up method, to Mass Distribute SP to all participants that voted on the main post as the entrance fee as well as voted on the correct comment representing the winning outcome.

Only participants with a Reputation of 35 or more will qualify to earn SP rewards, but non-qualifiers can still vote and comment in support of the redistribution initiative.

Entry cut-off time is the earlier of the post payout or the start of the event.
---
Disclaimer and Image/Source Credits:
Image Credits: Team Logos come from Wikipedia

Images used in this post are either paid for and modified, Creative Commons (CC) or image credits supplied.

Note the views and predictions of the presenters are their own personal views and do not reflect the views and opinions of @steemsports. @steemsports does not offer betting advice.

Errors and Omissions Excepted (E&OE). SteemSports is currently beta, currently no liability will be assumed for errors.

@steemsports reserves the right to amend future payout percentages based on the operation needs of the account.

@steemsports is not a traditional betting platform and no fiat currency is used as rewards or in casting bets; as such does not fall under any gaming and gambling jurisdictions; but even so, users are urged to first consult with the laws and age restrictions of their countries.

@steemsports in the unlikely event that when the Stake Pool is divided up between the winners and the nomenclature resolution goes below the third decimal place (example: 0.0001), then Steem decimal restrictions won't allow a payout and the pool will carry over to the next game.

Please vote responsibly :).
---
Copyright © Ricardo Goncalves 2016
---
Campaign Partners
---
---
@complexring - campaign supporting witness and advisory role
---
@joseph - campaign supporting witness
---
@nextgencrypto - campaign supporting witness and advisory role
---
---
@smooth.witness - campaign supporting witness and advisory role
---
---
---
@witness.svk - campaign supporting witness and advisory role
---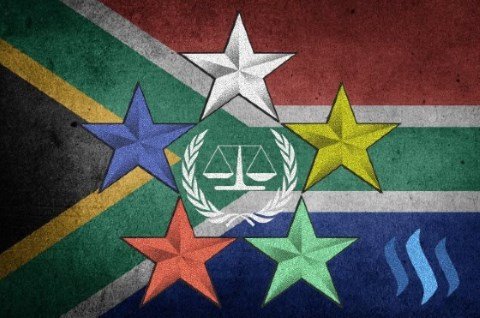 ---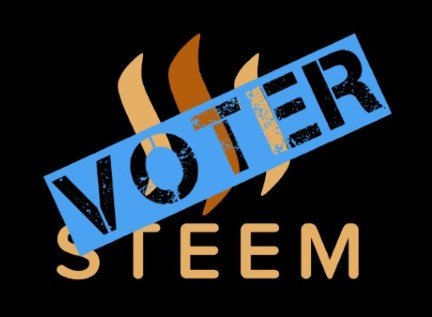 Autovote @steemsports posts with steemvoter.com and help us grow the SP Distribution Stake Pool!
---
Manual bets on comments must still be placed to pick winners!
---

---
Contact me, thecryptodrive to have your logos displayed in the footer of our posts in exchange for advertising @steemsports to your communities and initiatives, or for other worthy support.
---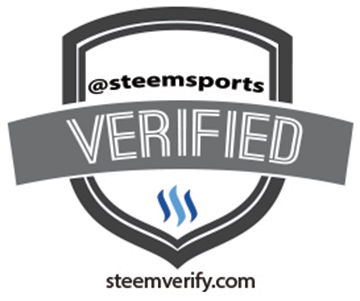 ---
Remember to UPVOTE, FOLLOW REPOST and SHARE on Facebook, Twitter, LinkedIn and others, in support of the @steemsports initiative!
---
VOTE BET BELOW!!! VOTE MAIN POST AND ONE OUTCOME ONLY!
---