I'm tired of living a template life.
Go to school, get a job, pay your taxes, buy a car, get a mortgage, pay your taxes.
Fuck that.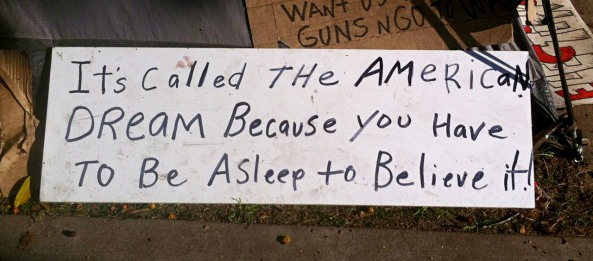 Is that any way to really live?
How much debt must I accrue until I start realizing I have no real world skills.
How long until I start regretting not taking risks and wondering what life could have been.
When I'm old and feeble, will I have any interesting stories to tell people?
Not with this lifestyle, I won't.
I wanna see the world through MY OWN EYES, not from the perspective shown in the media.
I want to see the struggles of the real world, and discover what I can do to make a positive impact.
I'm not sick of the way I live or hate it in any way, but I want to see what's really out there.
I wan't to make a difference, find some meaning in life; but I fear that I never will if I stay on the same path I've been on.
After just one year of college, I can already tell it's not for me. I don't think an additional 3 years will make any difference.
A change has to be made
But I've been lacking the courage to take the necessary steps.
---
So, after speaking with some great people on STEEMSPEAK I've gotten some interesting advice.
The conversation started between @fyrstikken and I.
Basically, he started off about how people are afraid to stand up and do good, and how people are indoctrinated and happy with being tax cows to the system.
I posed the question, How can people stand up against the system and take that first step towards freedom?
The resulting conversation followed.
Participants in order of appearance:
@fyrstikken
@illestbambi
@iamnotageek
@cryptojake
@thehulk
(I'm aware I say "Fuck" alot. Bad habbit).
---
There were also some motivating comments in the STEEMSPEAK chat:





Thank you: @jtstreetman , @inertia, (don't know what wingz steemit handle is, sorry wingz)
---
So what's the point of this all?
Well, for one,
It's just a little more information for you guys to know where I'm at in life.
I've found connecting with others in an honest way, is the best way.
Second,
I hope to show people what kind of real shit we talk about in Steamspeak. There's tons of interesting conversations that go on there all the time. Seriously, you are missing out if you aren't on Steemspeak.
Finally,
If anyone else has the same feeling as me; the desire for something more out of life than just to be raised as a source of collectable tax for the government, then know that you aren't alone.
I plan on taking the necessary steps soon, and I will make sure to keep everyone posted every step of the way.
---
---
THANKS FOR READING
Stay Awesome
-Zey