HAVE I GOT A PRIZE FOR YOU ALL TO WIN!! CHECK OUT THIS BEAUTIFUL SILVER ROUND, DESIGNED EXCLUSIVELY FOR THE STEEMIT COMMUNITY!
The payout from this post will be used to purchase more coins and hopefully grow this raffle, exponentially! So please spread the word!!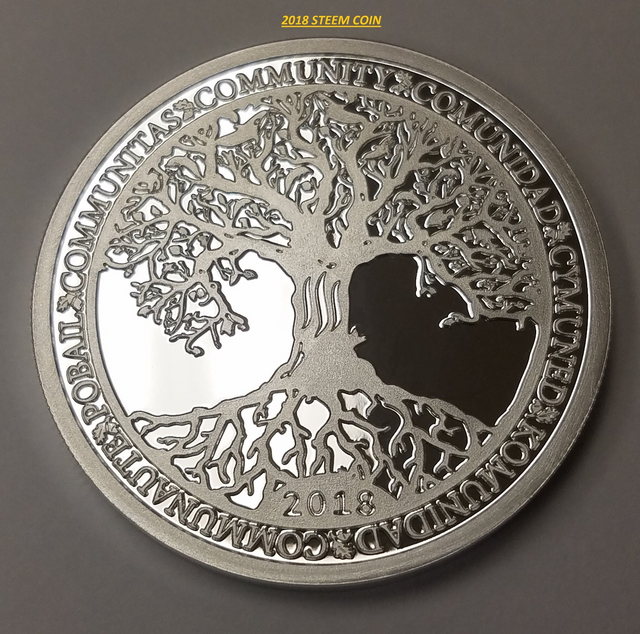 source
This is a coin that has been designed and created by the steemit community. I have only just begun my own quest for silver and while getting familiar with the people at #steemsilvergold I came across the profile of @sevinwilson. Now this guy has been super-busy and it seems I have missed most of this years journey.
#steemsilverrounds seems to be in its 2nd year of producing these silver rounds and as soon as I saw them, I had to have one...
Or 2 of them....
Well...actually I got 3 of them!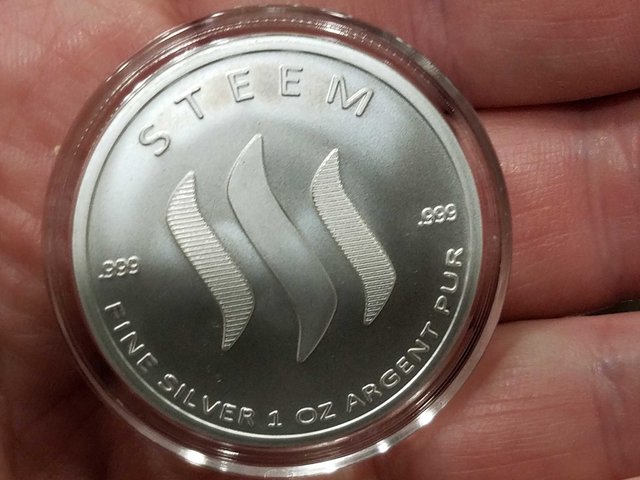 source
Yes you heard me right. I have purchased 3 of these silver rounds and they are winging their way to me at this very moment. Obviously, I am going to keep one of these coins for myself but i also wanted to give you folks a chance to win one of these sexy rounds!! WIT-WOOO!
SO HOW CAN YOU GET INVOLVED? WELL, LISTEN RIGHT HERE BECAUSE I WANT YOU TO DO A FEW SIMPLE TASKS AND THAT'S IT, YOU'LL BE ENTERED INTO THE COMPETITION.
THE RULES OF THE RAFFLE
YOU MUST UPVOTE AND RE-STEEM THIS POST.
(Please notify this in the comments section and when it has been confirmed you will be entered into the draw)

YOU MUST SEND A MINIMUM DONATION OF 2SBD TO @familyprotection. Please put the word "raffle" in the memo section .
(Again, once this has been confirmed you will be entered into the raffle)

MULTIPLE ENTRIES ARE ALLOWED TO A MAXIMUM OF 3 PER PROFILE.

THIS RAFFLE WILL BE DRAWN IN TWO WEEKS FROM THE DATE OF THIS POST.
(I will be using some form of randomiser to draw the winner and any suggestions for a good app to do this with would be great)

YOU WILL NOT HAVE TO PAY p&p, I WILL TAKE CARE OF THIS BIT.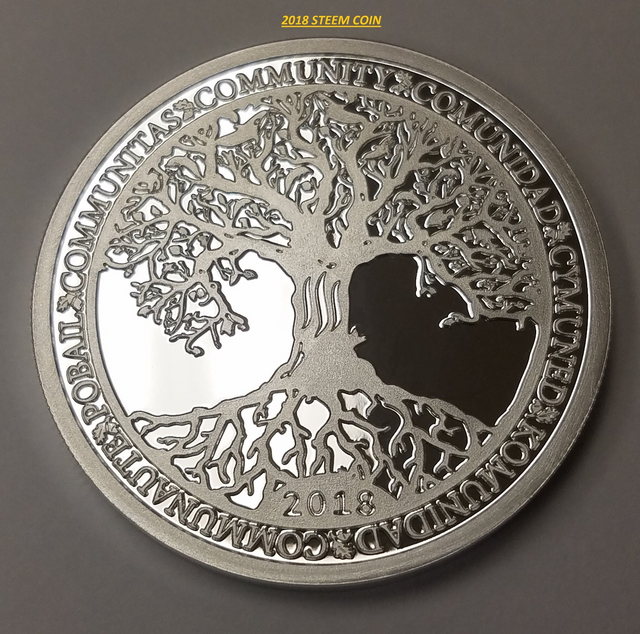 BUT DON'T WORRY IF YOU MISS OUT FIRST TIME AROUND. I WILL BE HOLDING A SECOND DRAW ONCE THIS ONE IS OVER AND THEN I INTEND TO ORGANISE SOMETHING ON A MUCH GRANDER SCALE.
WHO ARE FAMILY PROTECTION AND WHY SHOULD I DONATE?
@familyprotection is a steemit community that fights against forced adoption and the corrupt child-welfare officers who are putting thousands of children into a broken foster-care system. It is a fact that many of these children either run away and end up on the streets or they are abused by the very people who have stepped in as adoptive parents.
If you are skeptical about this or you have never heard about the corruption I speak of then please visit #familyprotection and read some of the heart-wrenching accounts posted by the very people who are going through this nightmare.
The founders of this group are @canadian-coconut and @markwhittam and they have also drafted in the help of @eco-alex from the @ecotrain. Here is a post that was written by @canadian-coconut about how this fantastic community came to be.
GOOD LUCK FOLKS! AND WHATEVER HAPPENS AT LEAST YOU HAVE DONE A GOOD DEED :)
A special thanks go out to @projectmilkbox and @steemsilvergold for supporting this post. For those interested in finding out more about these great communities, just follow the links below/


Big respect goes out to @pennsif and his @adollaraday project that donates very generously to @familyprotection every week. To find out more please follow the link below.