Whats up everyone! Its been a long time since I posted and steem has risen in price quite a bit since then! Thought I would share a gift I got that I think is really cool and unique.
Its a 1993 Kookaburra 2oz Proof mintage number 24 of 5000. I think it was pretty neat because of the low number but also it is the year I was born and makes it 24 years since then.
The leather is still in pretty good condition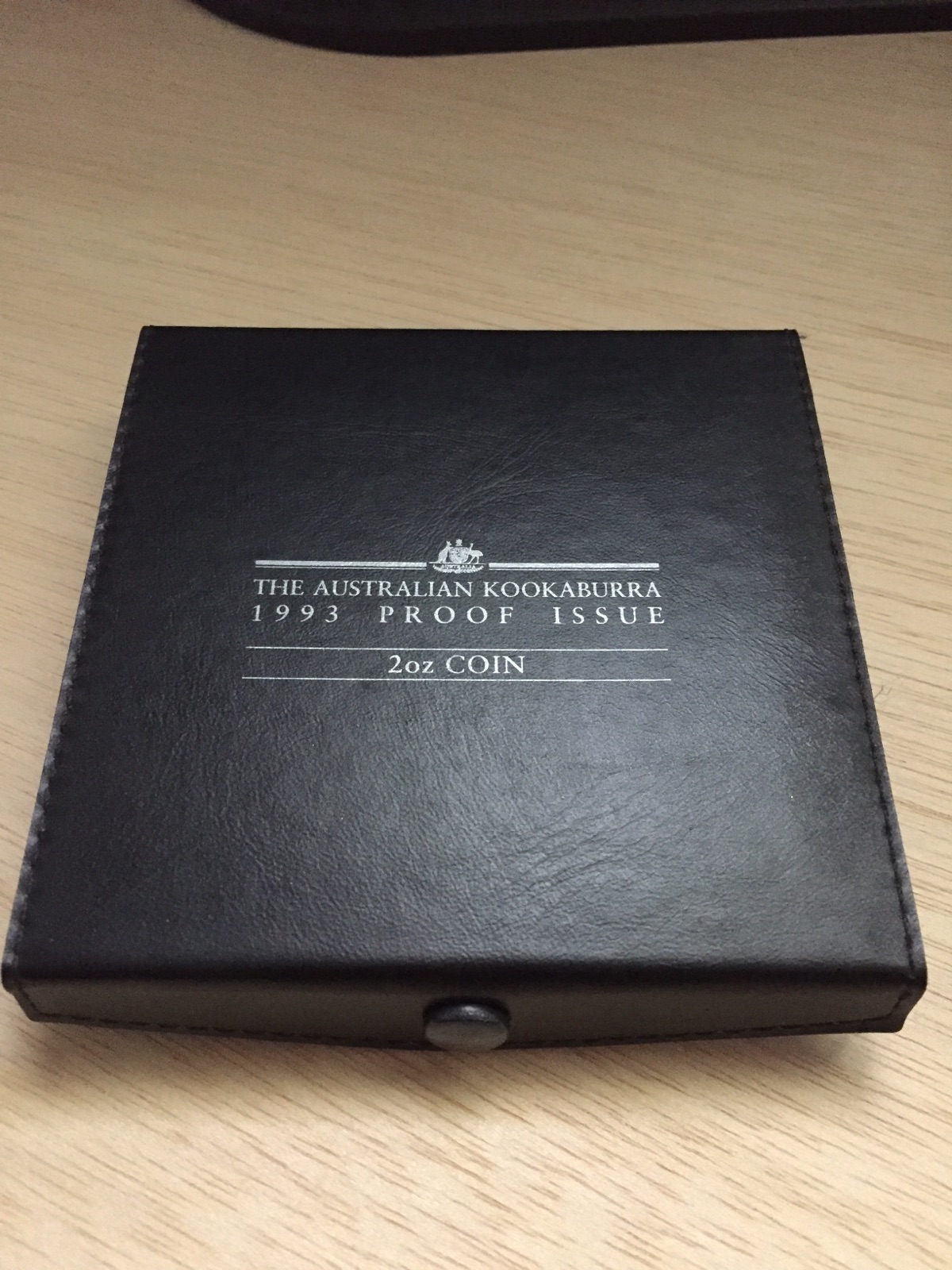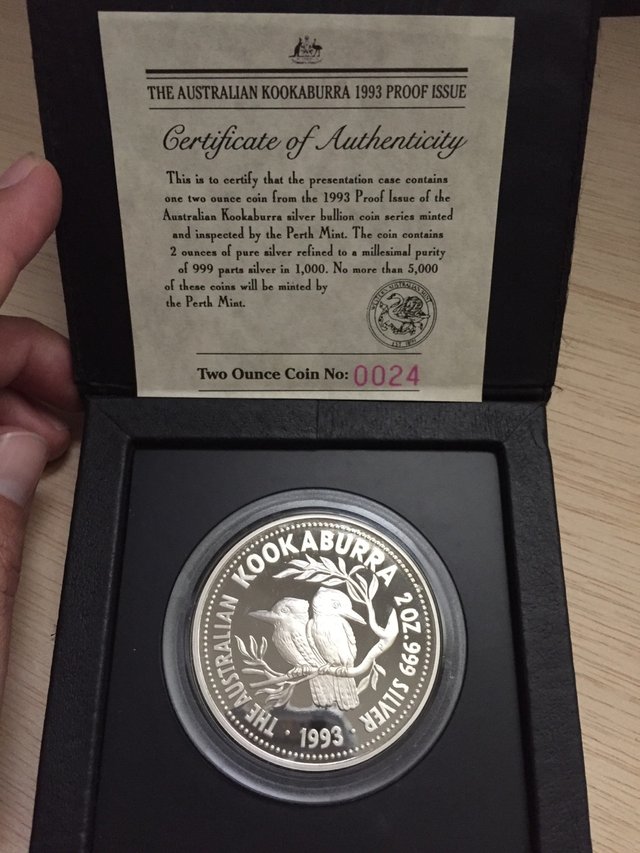 Hope you enjoyed my post!
I have more silver that I have purchased since ive been gone from steemit and will be posting those up so stay tuned!