I'm not a fan of these holiday art bars, or holidays at all for that matter. But I saw this and knew @dfinney would be like. 🤤🤤🤤. In fact I grabbed a few she might like. Ok, onto the bar.
Here is the info I've found on this bar so far.
Year- 1987
Mint - Silver Towne
Weight - One troy ounce .999 fine silver
Number - ST-18V2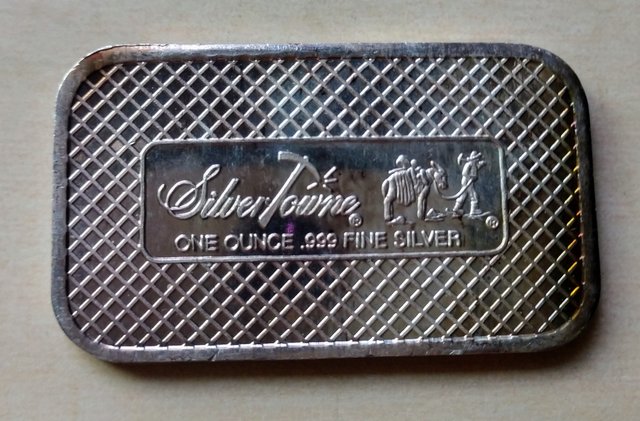 ---
And now, the moment you've all been waiting for...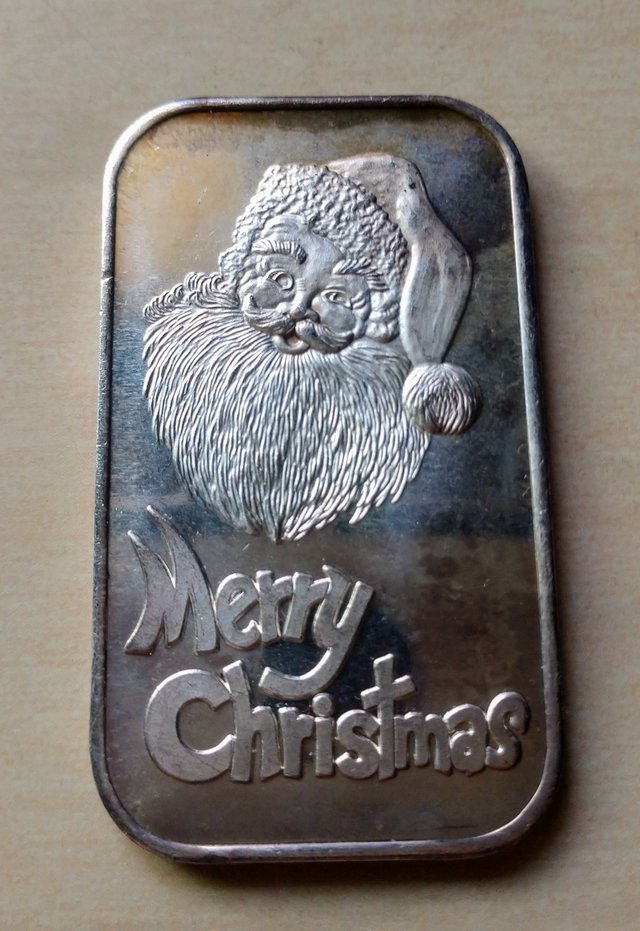 There he is. Pagan Claus looking just as happy as ever. I suppose I'd be happy if I was on a 1oz Silver bar too! It's got some nice toning starting and is a decent looking piece.
I've got plenty more random bars and a few rounds coming up. Keep an eye out for some wonderful silver porn!
---
Proud member of #Steemsilvergold!