Are we looking at a massive head and shoulders in the dollar?
Quick update as I don't have much time today.
Just check out the dollar chart below.
It's looking like a head and shoulders top to me.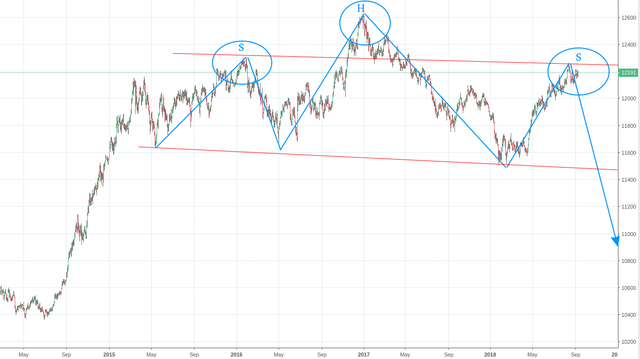 This is a fairly long term chart so if the head and shoulders is confirmed it would result in a huge downward fall for the dollar. I never trusted this rally in the dollar and the head and shoulders top would confirm that it's been a rally based on false hopes. Fundamentally the dollar is weak and yet it keeps on rising beyond what seems reasonable. Perhaps the chart are predicting a return to reality.
As for gold and silver - they are massively oversold and the G/S ratio is now at extreme levels.
It's difficult to make any predictions in these markets but it certainly looks like a turn is about to occur.
For disclosure, I'm not a professional advisor and this is not investment advice, merely my own observations of the market and indexes, so do your own research.