Welcome to Chez Damus — your dinner is served!
Welcome friends!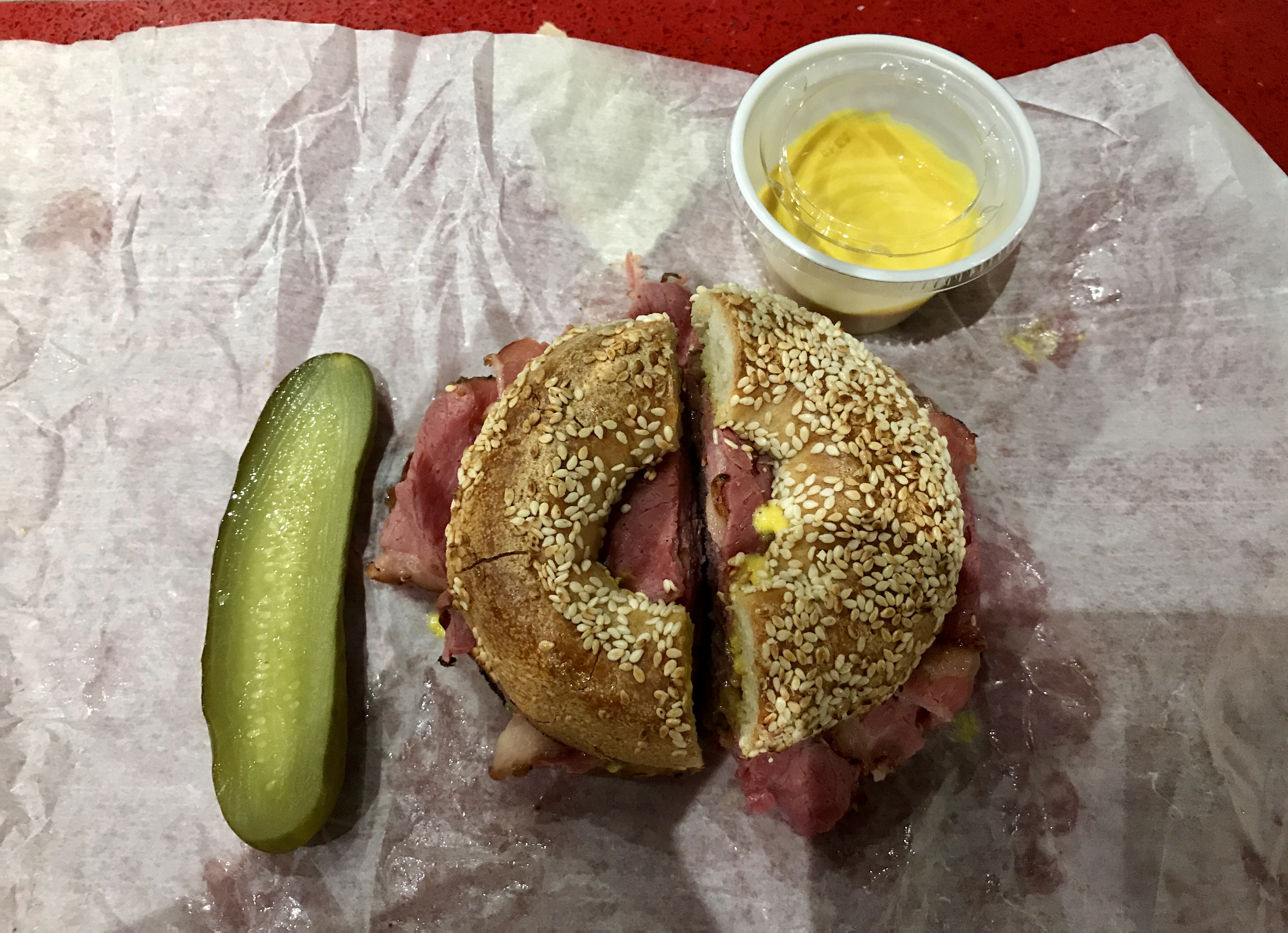 We have a lovely pre-set repaste for you this evening:
~Unconventional Art Thievery of 'The Common Interest,'
&
~Roast of pawnshop smothered in Toner Nationals
Followed by
~A ten-course main of selected 'One Wall' Fountain Pics
~and for dessert, a 5year old clarvoyent channeling Sid Vicious
Do sit down. And relax. And breathe... Ahhhh.........
Fearing that the stackitus (goog it) was gaining new ground today, i decided to challenge it with a new formula! Where steady buying and steel-eyed determination had failed, i was now prepared to throw in a little random chaos and Artistry at it.
Stackitus arrives on the shadows of cats' paws, and infiltrates like a Russian hooker! But it is an affliction that can be beaten back — dare i say beaten off!!!? — with some stealth, ingenuity, and an over the top flick of the wrist...
😳😁😜😂🤣⚡️🤯💥
The theft:
After doing some "thang" at the new Machine @ the Beag, i found myself at Broadway & Granville an hour before i was due to meet my partner. If you've been following my posts for any length of time you will know i like to purloin the artform when i sees it — and today was no exception. Check out this mofo that paints with oil & knives!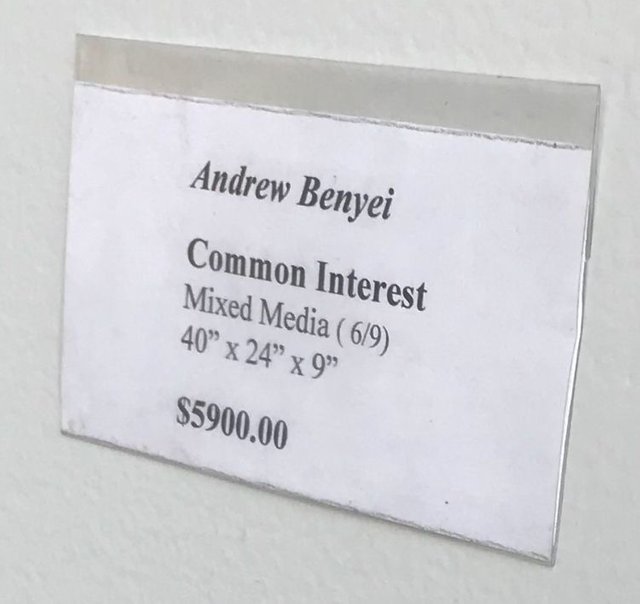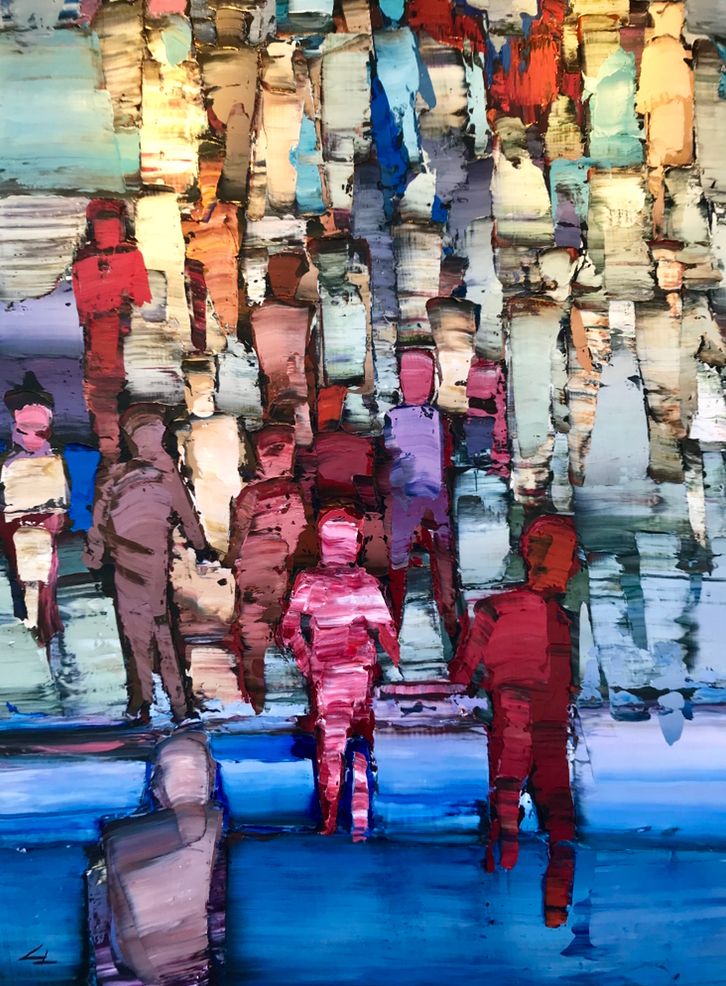 This one isn't my fave, but i dig his style and obvious skill — as well, if you paint "Common Interest" you're probably not one of the A-holes out there causing problems...
I believe in supporting the arts. Maybe one day i will do more than just "window-loot" this shop — the above is prolly my 10th heist 😳 but the sticker price is frightful — though the image is sooo de-lightful...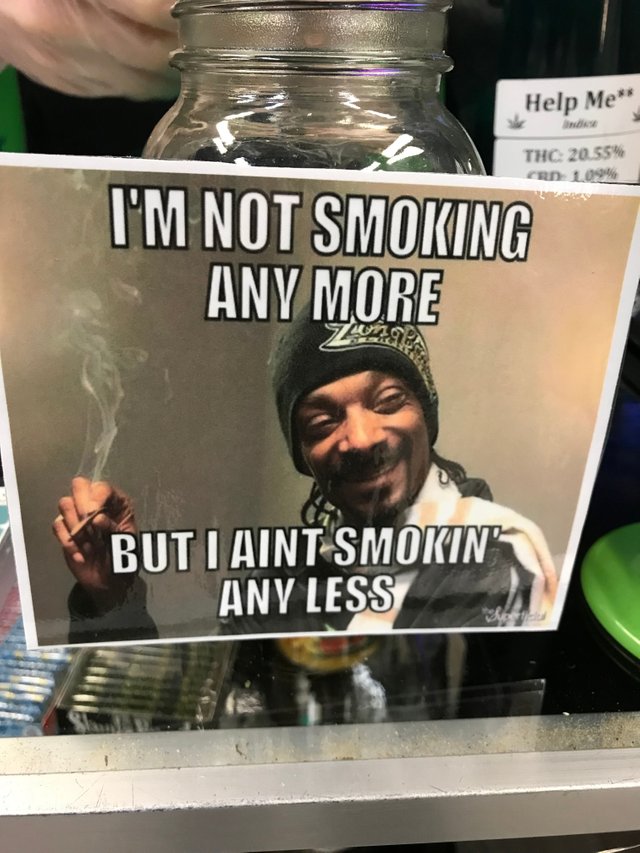 ...sometime after meeting my partner and doing a lot of math, and a side-chore ;), i was back out on Granville Street and found myself outside of a pawnshop. I had several hundred bux in my pocket, because why wouldn't ya? And thought about Ray, and #steemsilvergold — and all you other crazy Mofos — and went the fuck in. I was out 10mins later with these: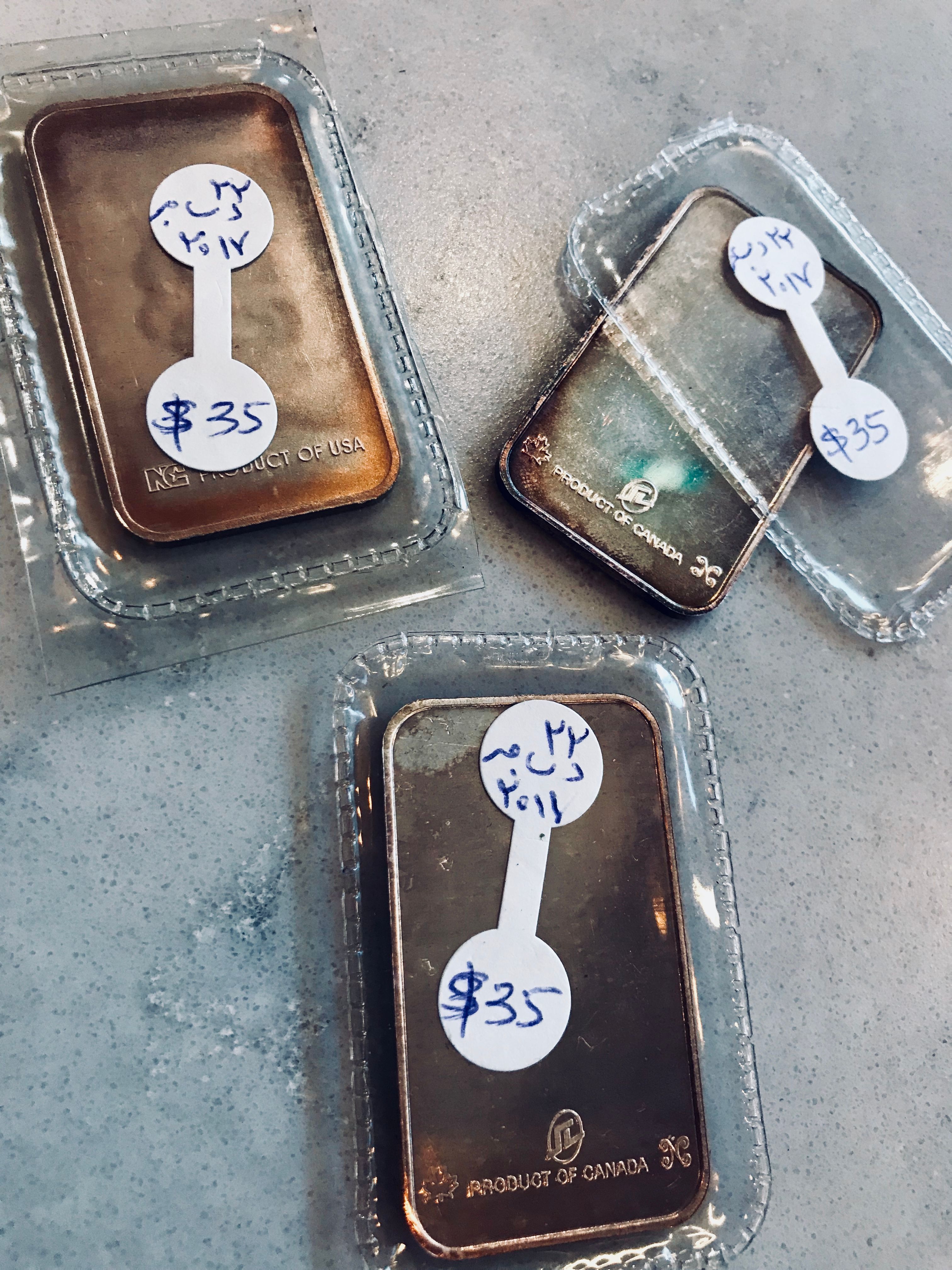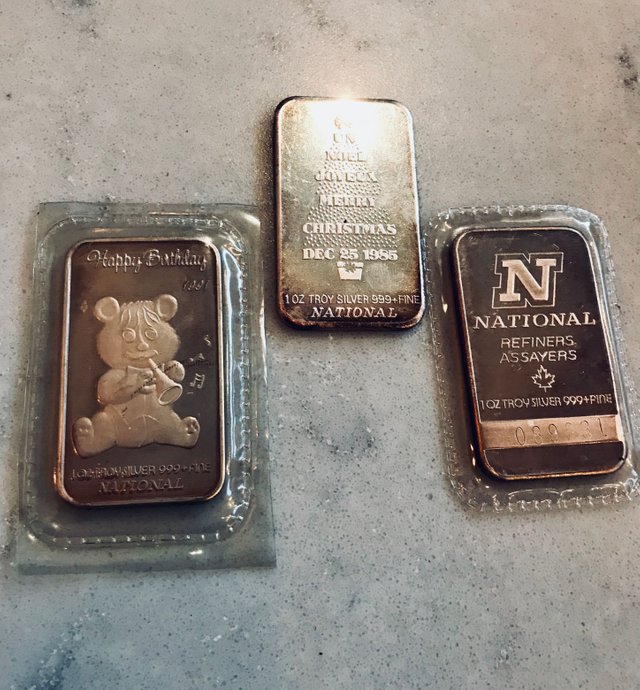 I walked with them in hand for $100 cad. That may sound x-pensive, but seriously, i dare you, check 'em out on ebay... These babies are hot!
And now the 10 course main of: my-mind-is blown-with-what-you-can-do-on-an-iPhone-section...
Here's a pic of a fountain at One Wall Centre, Burrard Street, Vancouver.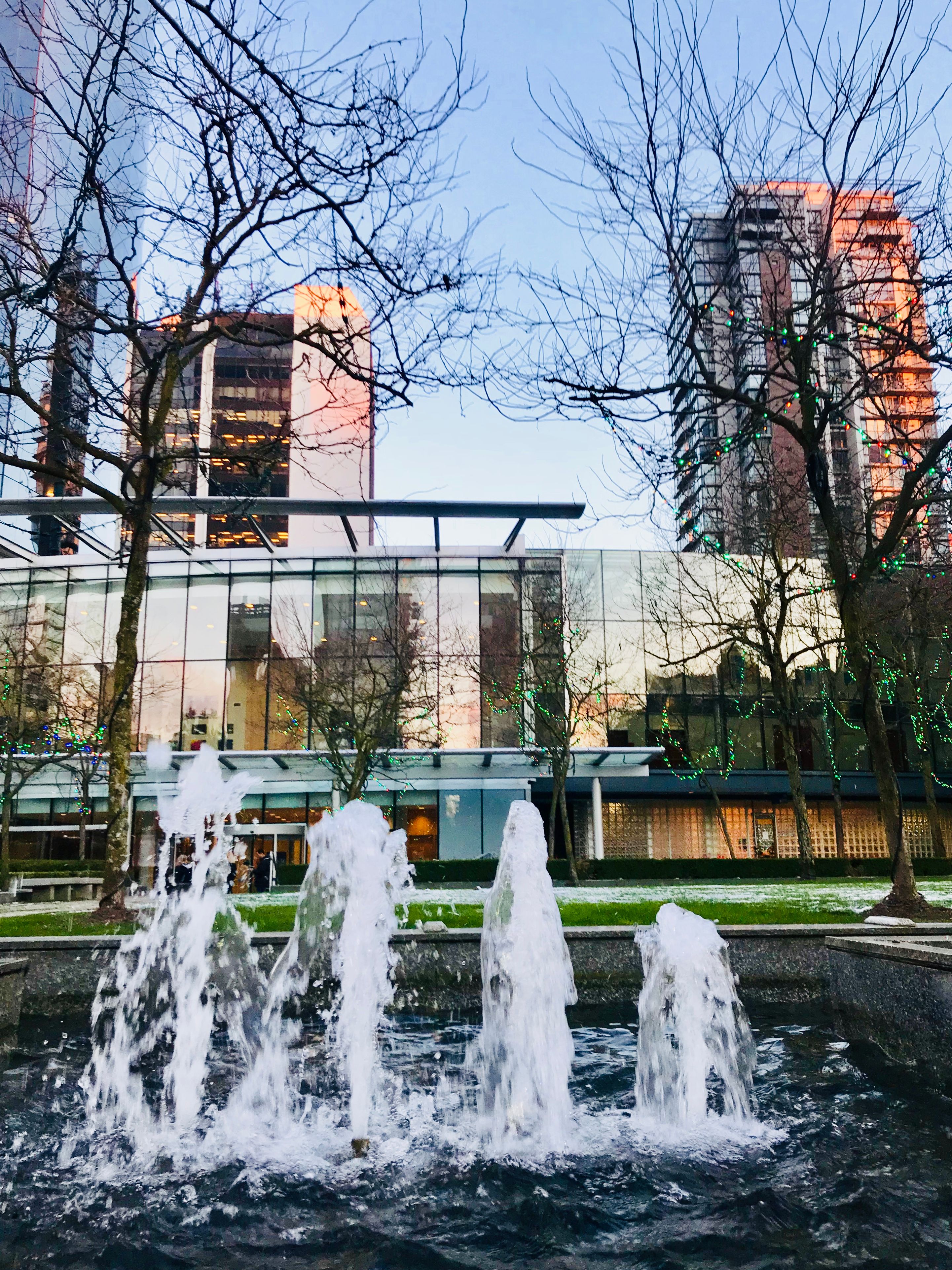 I do like photography, and exercise this skill, but what the apps do these days is mindblowing. I think it was either Welshie or Owen or Sparks88 who let me in on this — claim your share-action fella! I'm amazed...

My Mind. Well. And — Truly Blown! Holy crap! This is truly Magic through tecnology.
It all started with one photo and a little curiosity...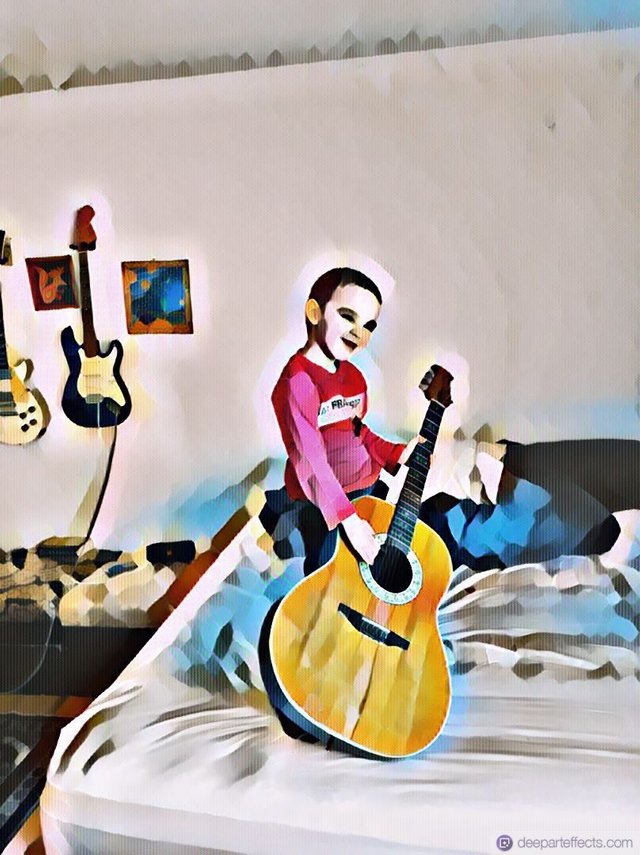 The grandest voyages begin with one step — or a pull on the oar as it were...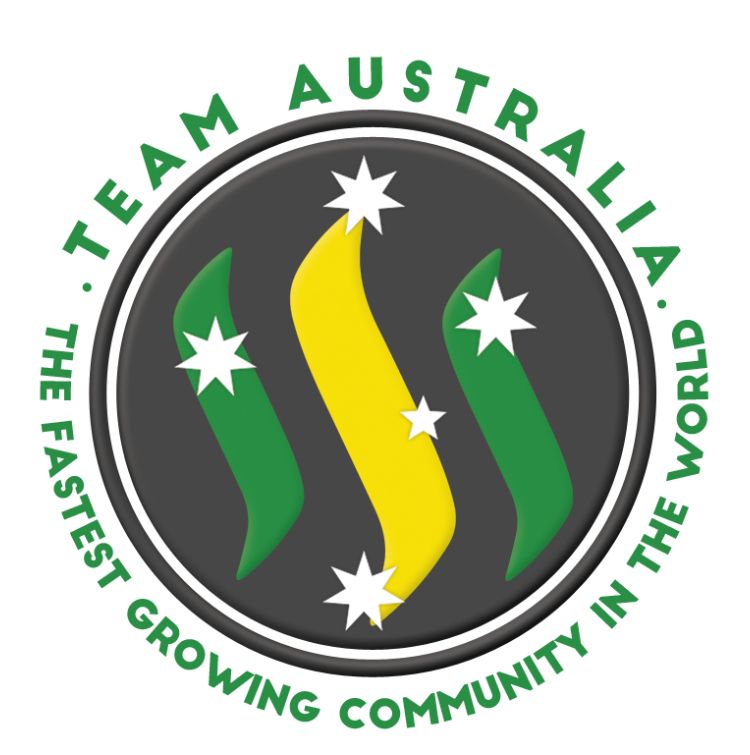 Goodtimes!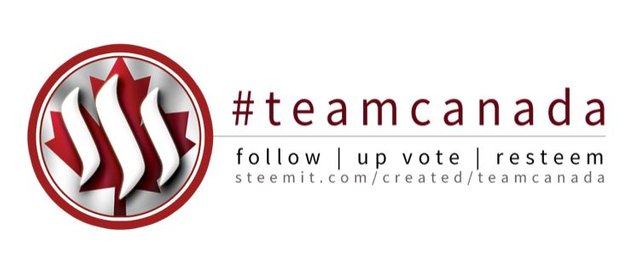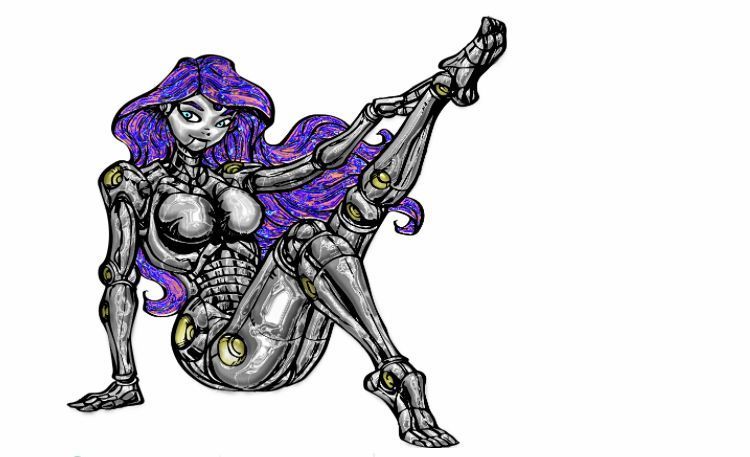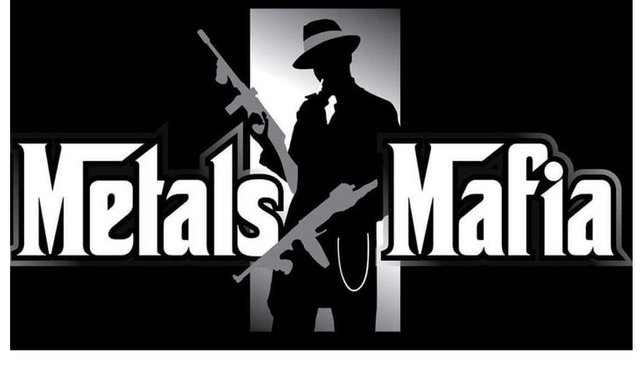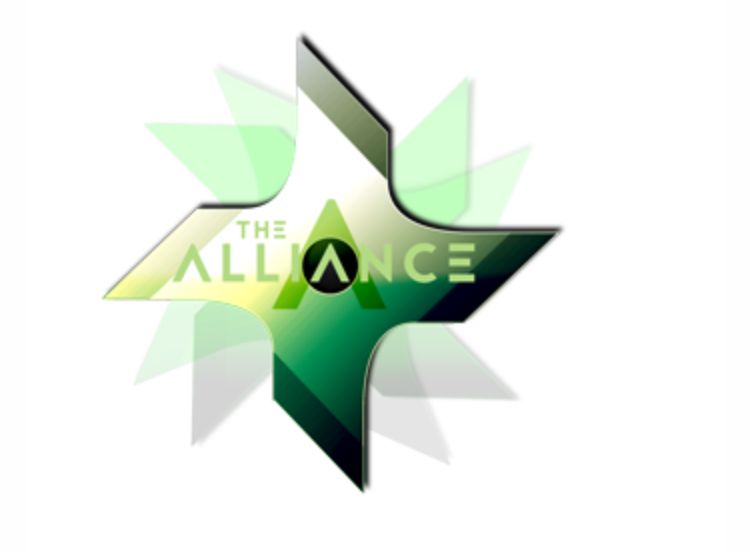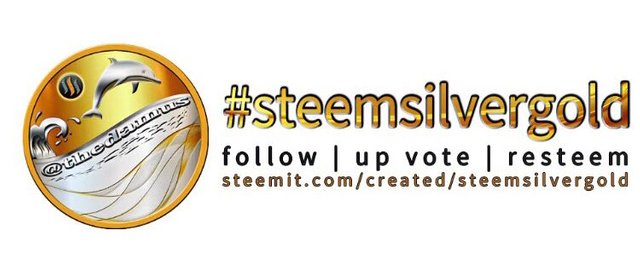 Cheers! from @thedamus