Marvel Series
Hi friends,
It all started with Spiderman about 2yrs ago. My son Charlie, who was 4, was really into Spiderman and i thought that was just fine and dandy: Spidey actually has some smart shit to say for a highschool kid, and is one of Stan Lee's most beloved characters.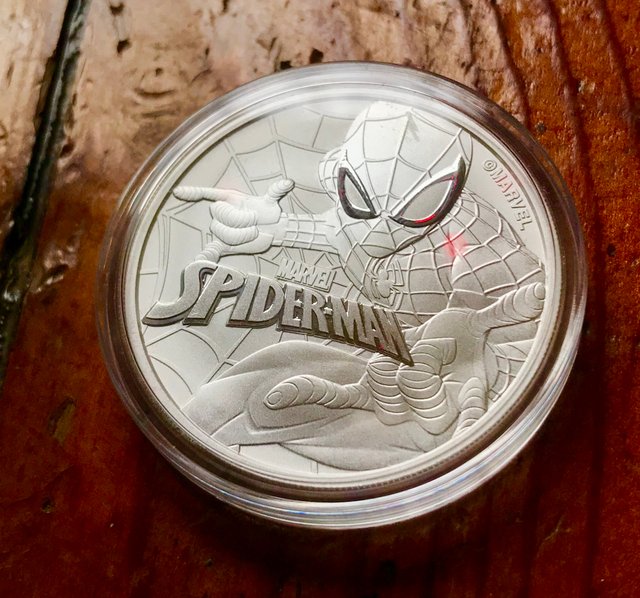 So when i saw the coin i knew i had to get one for my boy — and a couple more for myself 😁🤩😁
Then i picked up Thor and Black Panther in the last year sometime or other. Finally, i cut a deal with @saffisara for Ironman & Deadpool, and while they were in transit a Deadpool (and a huge pile of other stuff) arrived from @raybrockman...
So now i have an extra Deadpool which i think i'll give to the Assassin for his growing stack. I tell ya' those 2 boys are gonna' be pm hounds if i can do anything about it 😎👍
So without any further blarney, here's the up to date set of Marvel Coins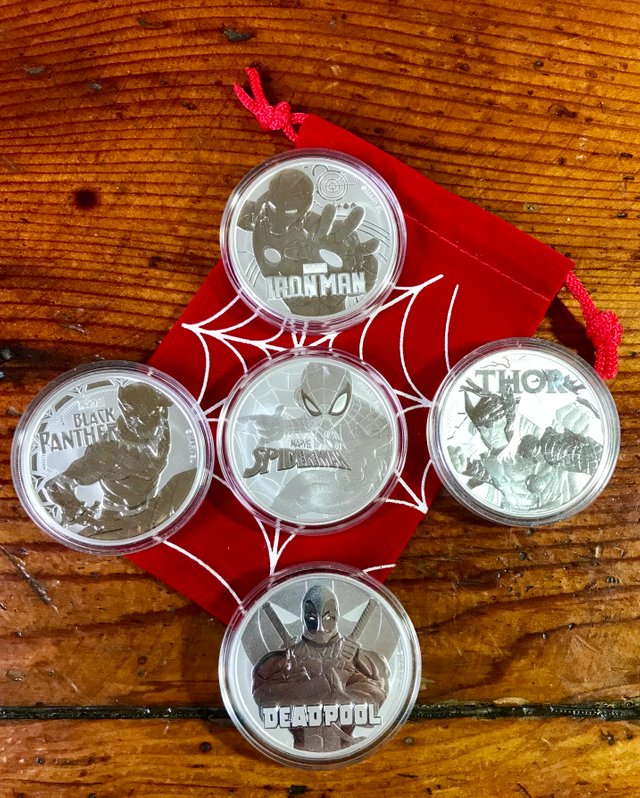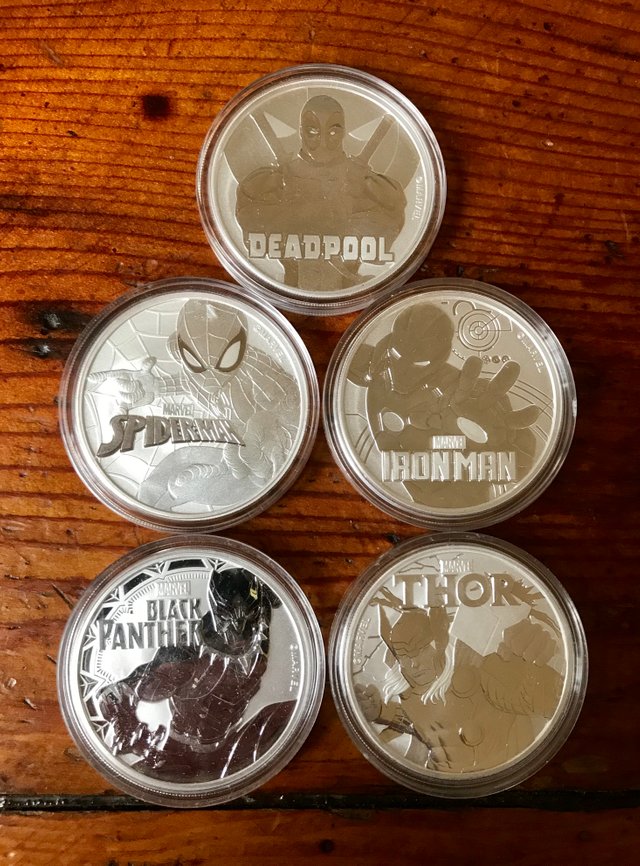 Pretty damn snazzy!!! I wonder if they're gonna release an SPT? 😜😍😂😂😂
Cheers! from @thedamus
⚡️🍔⚡️🍔⚡️🍔⚡️🍔⚡️