Engelhard On the Rise!
Hi Friends,
There's so much Ag getting shown off the last couple of days it's hard to keep track — so i'm just gonna' throw some more into the mix and shoot from the hip. I can't quote exact mintage numbers for the pieces below, but i do know that the entire run of Engelhard products is relatively low, so any bar is a great one to have.
Here's some of mine: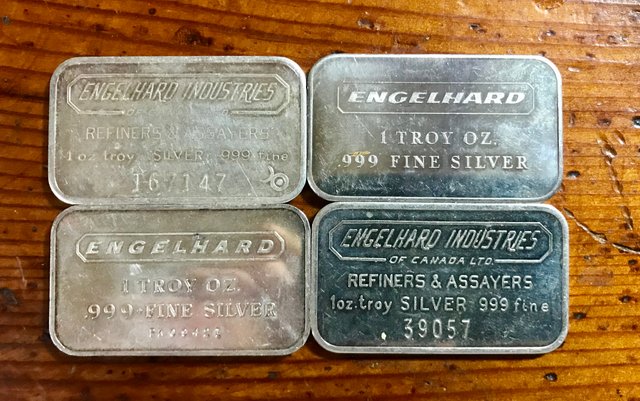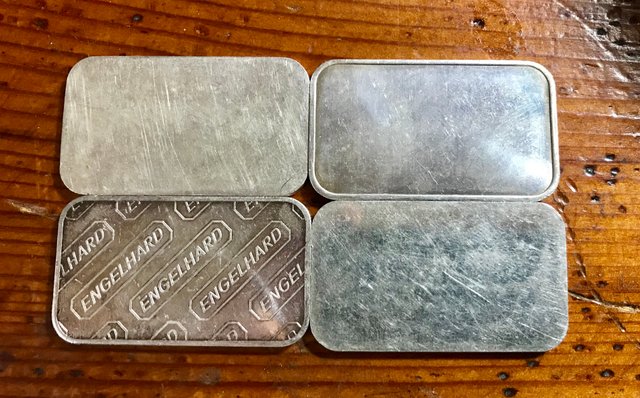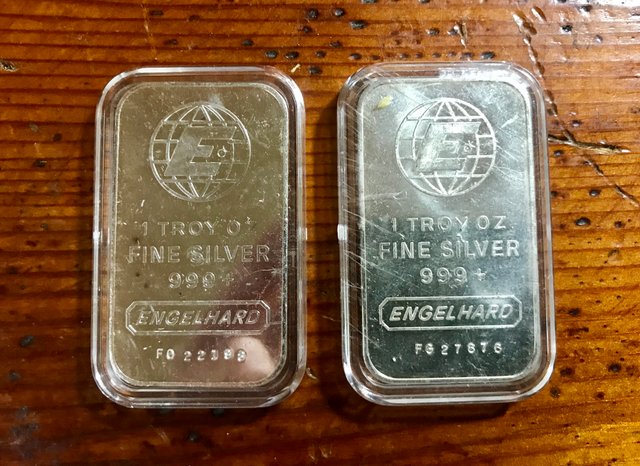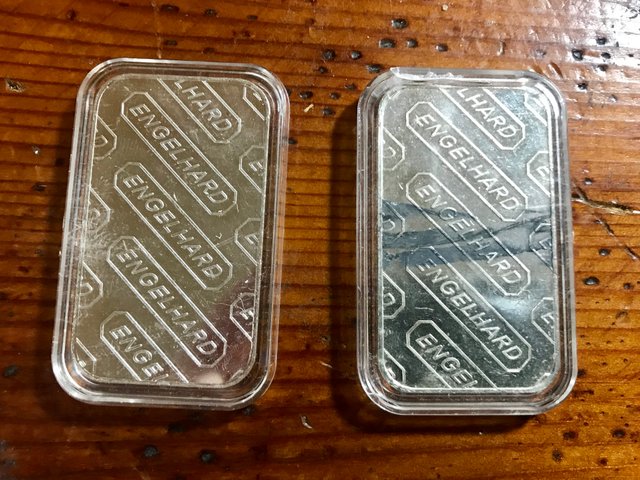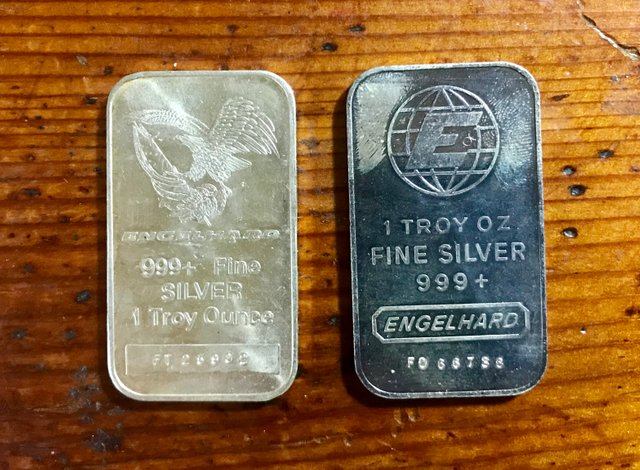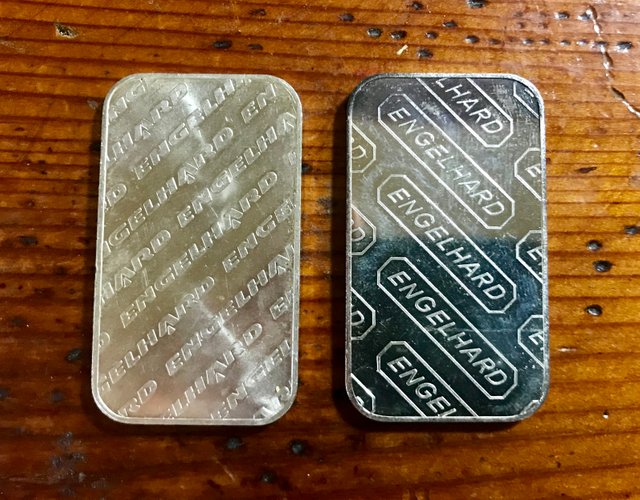 Here are the bars from @goldkey (below...) and the epic Monster Raffle II — and another couple, including a sweet Scotia Bank E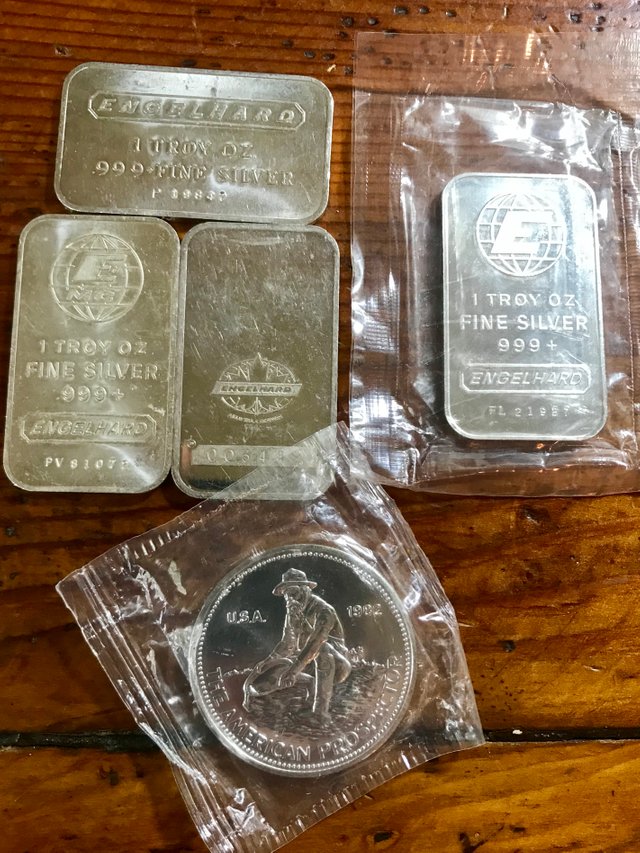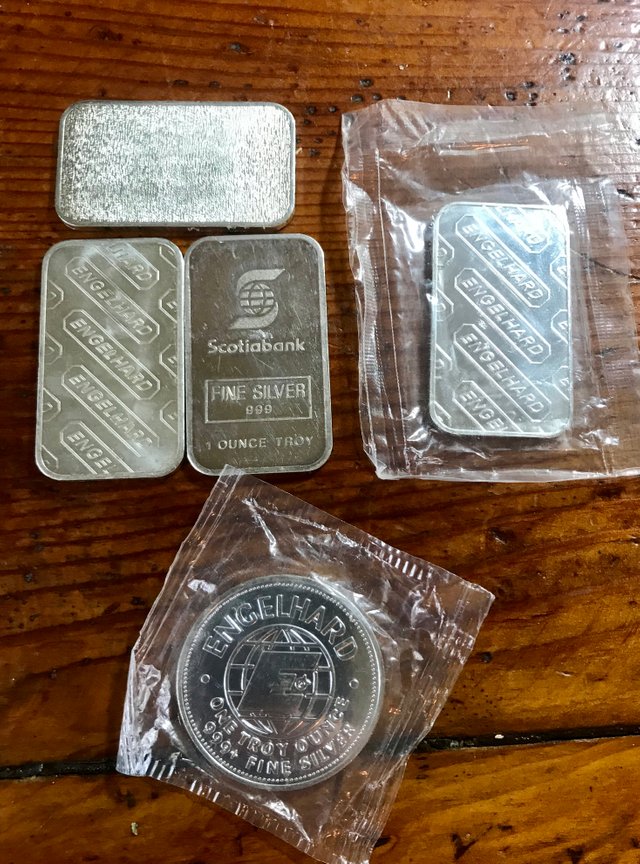 And penultimately, a nice sheet o nine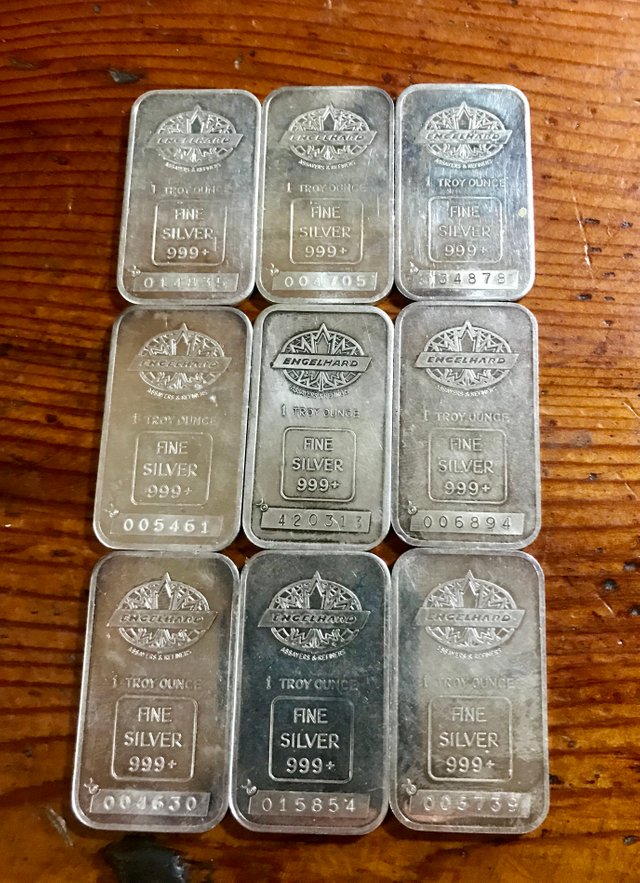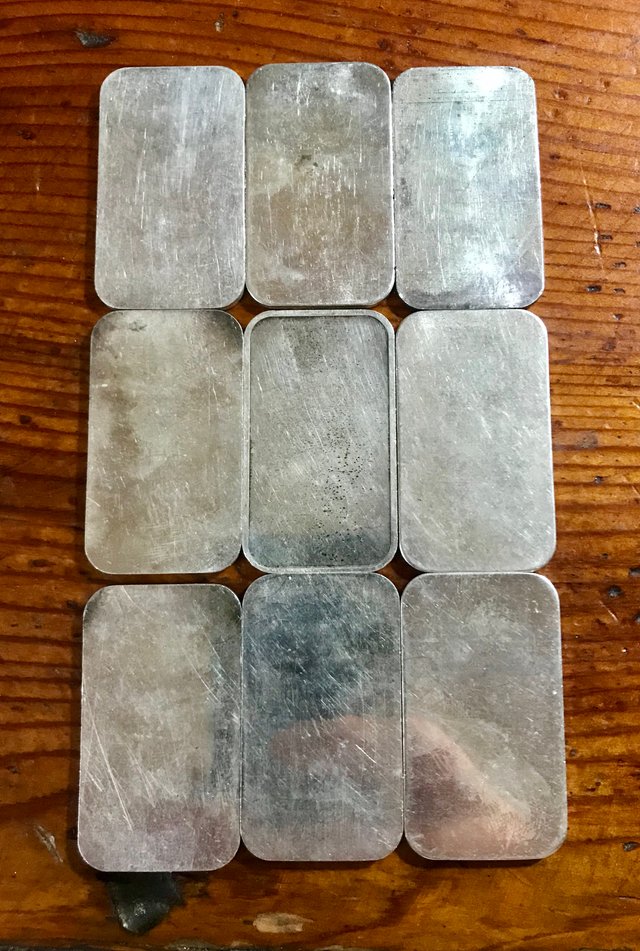 And perhaps finally, an Engelhard with my malappropriated logo on it — TD Bank baby!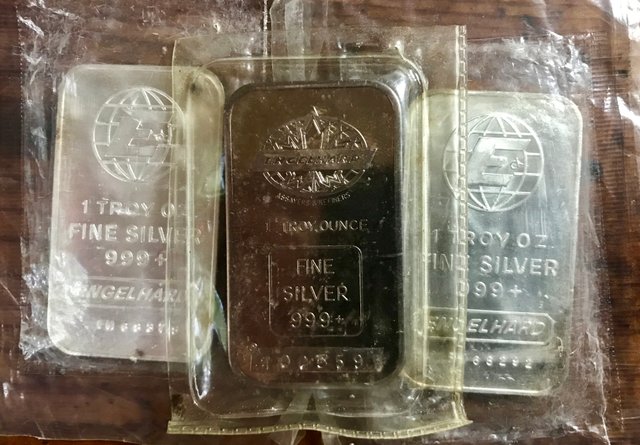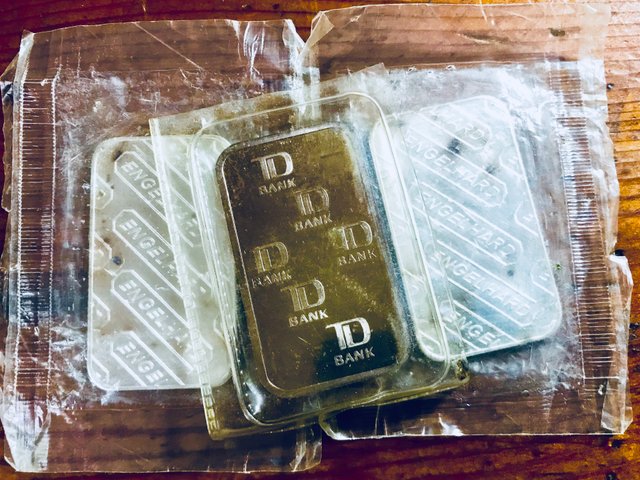 💥💥💥BOOM!💥💥💥
www.allengelhard.com
And finally, some old extruded and poured bars for your enjoyment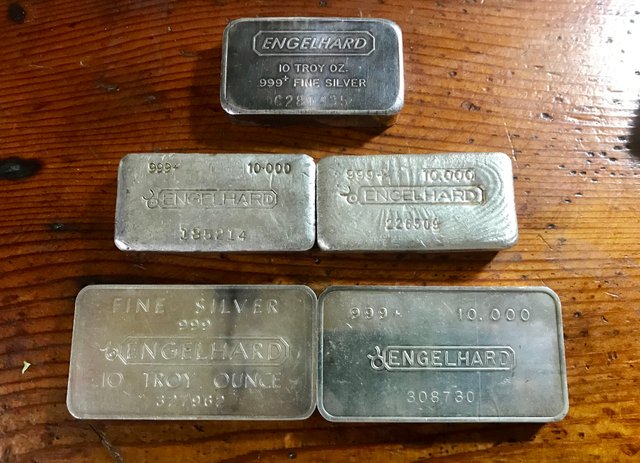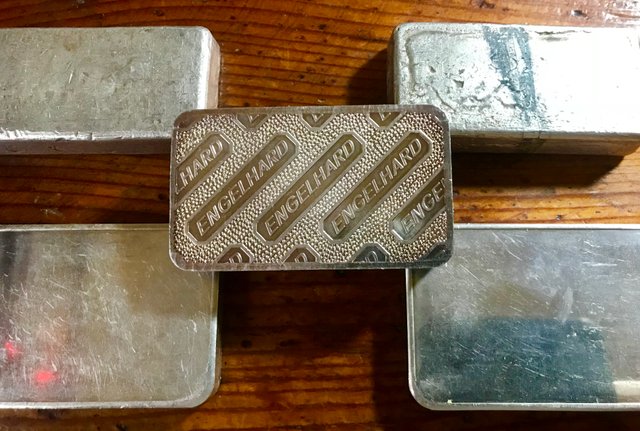 Stack 'em hard, and stack 'em fast!
Because this sale, ain't gonna' last!
Cheers! from @thedamus
EEEEEEEEEEEEEEEEEEEE
mon!