As you may know I've had a few health challenges over the past week, I am very happy to report I'm home and although still have some more tests to do and feeling a lot better.
The postman dropped off a parcel to make me feel even better. A couple of weeks ago I read a post from @sevinwilson Gifting Silver - Always a great gift. which included a Boy Scouts of America Centennial Silver Dollar, being a former scout I checked out if there had been an Aussie version of the Silver coin as I remembered the standard $1 coin being released.
I was very happy to find the had been an Australian Silver coin commemorating the 100th anniversary of the establishment of the scout movement. Although in Australia it was a $5 rather than $1.
A quick search and I a few for sale online so I ordered one.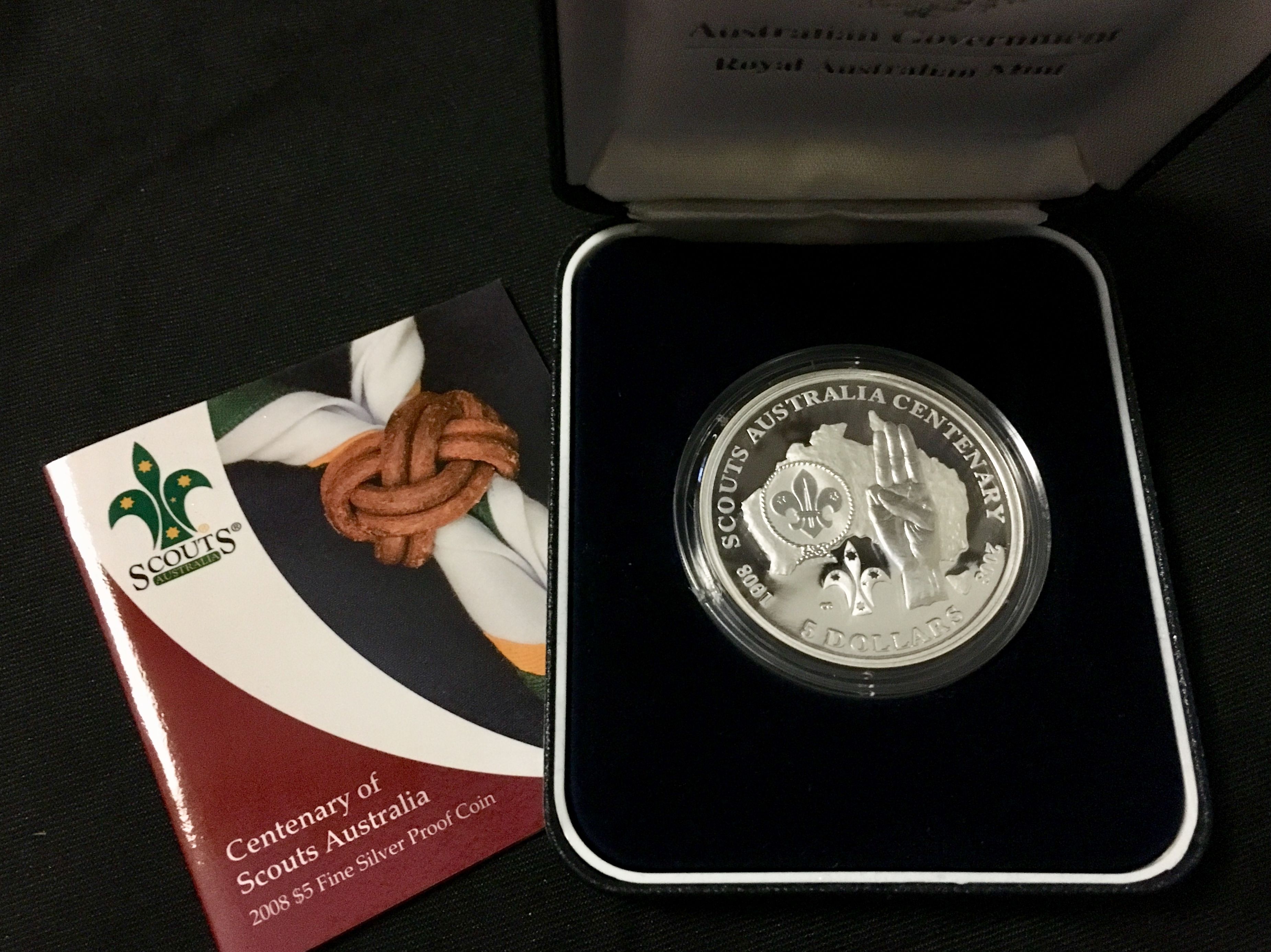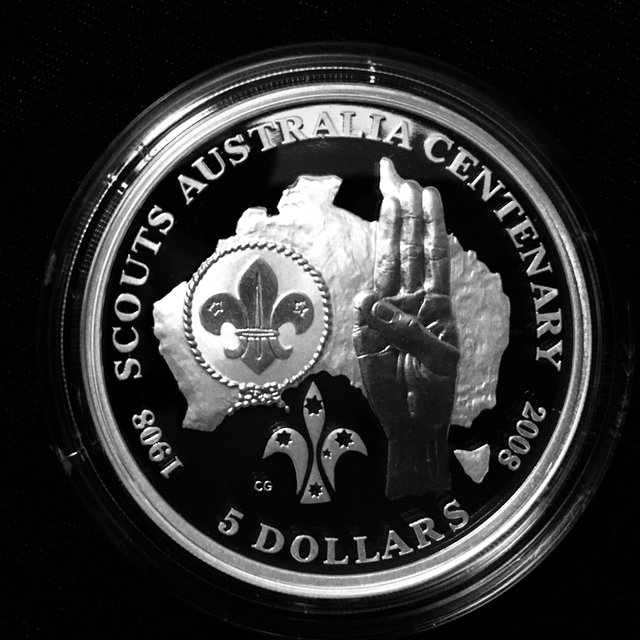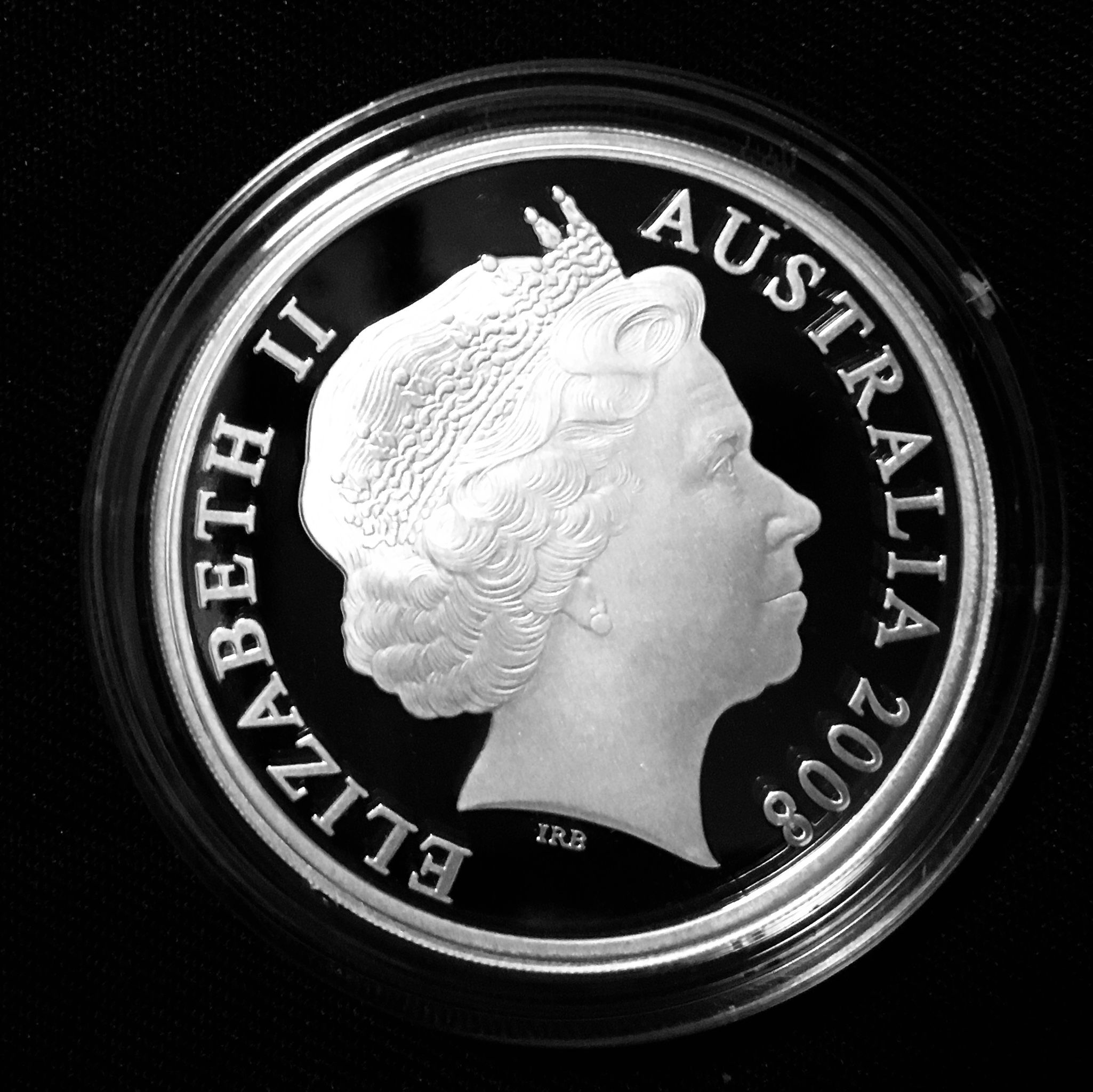 Since I was paying some postage I though I'd also pick up a little something extra to put a bounce in my stack and grabbed this really cool Kangaroo.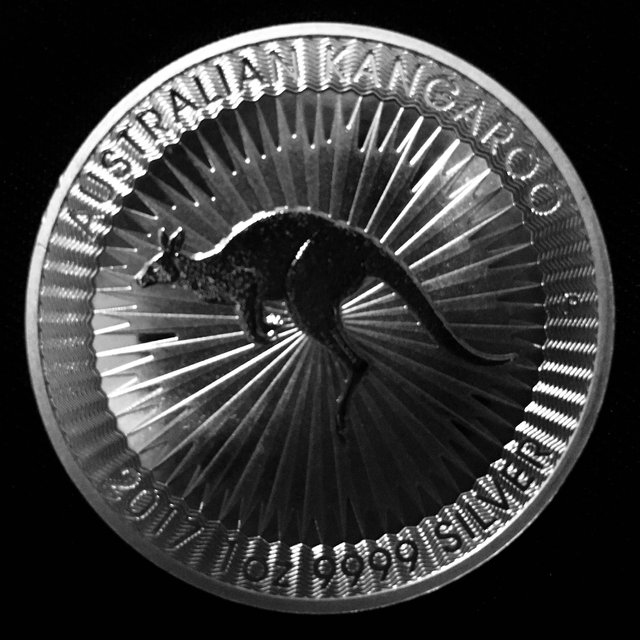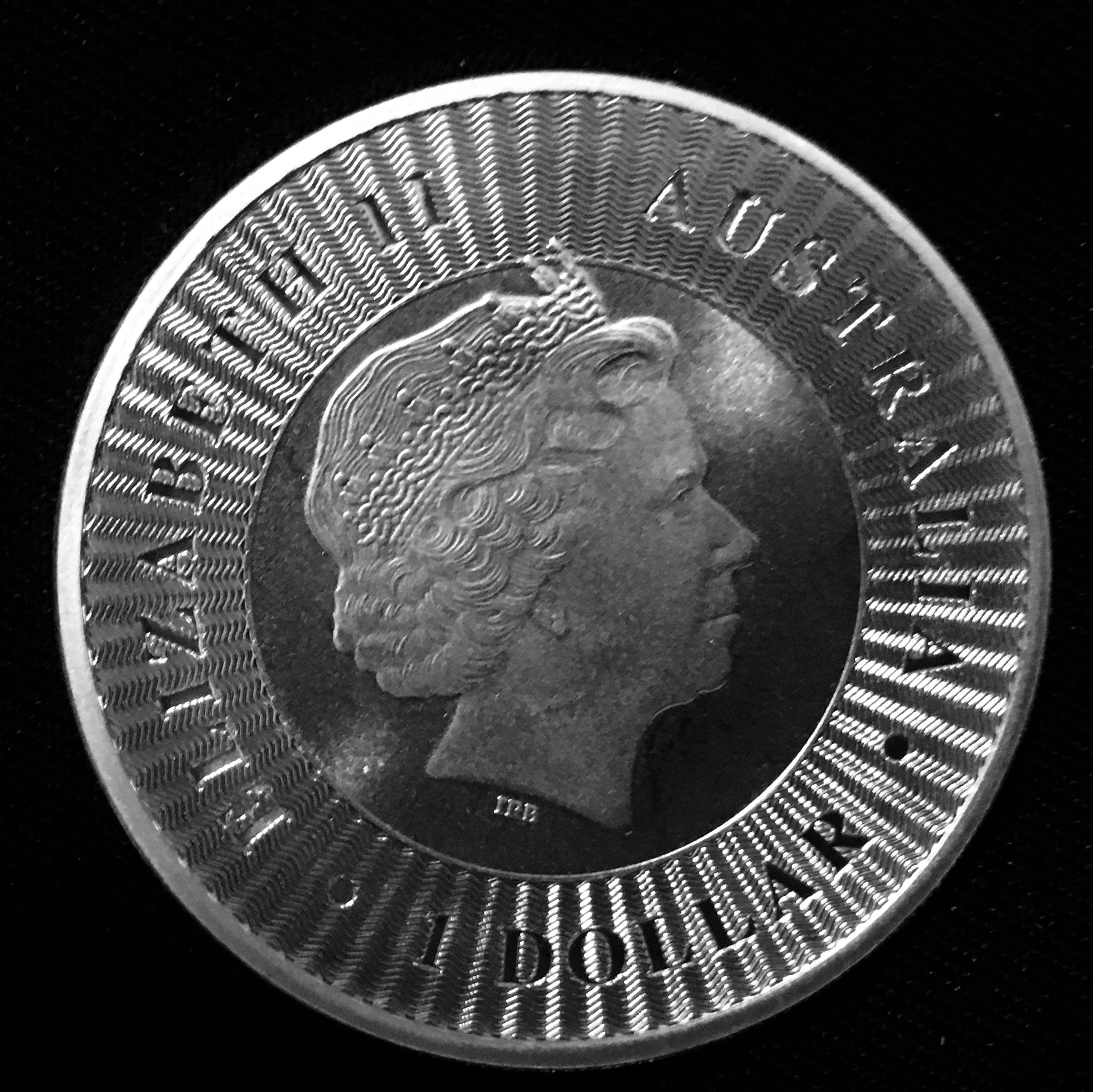 Thanks to @bearone for the banners.