CONGRATULATIONS to @thedamus and @thekittygirl for winning my donations to the 2nd @ssg-community MONSTER RAFFLE! What did you win?

The Silver Saver Classic Bar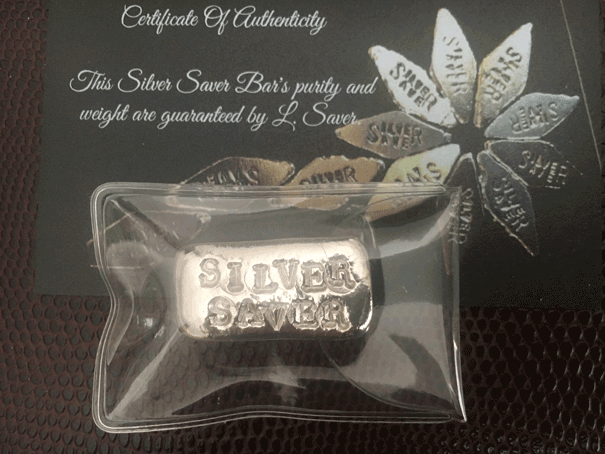 A lot of love went into the creation of these bars.
These are the last two of the 7 poured as of date. Four of which were awarded to @stokjockey, @silversupplement, @silvervessel, and @sbsparts as appreciation gifts of gratitude for their upvotes and support of my blog here on steemit.
Money can buy lots of stuff, silver and gold.
One thing that money can't buy: a sincere gratefulness that comes from my heart.
Such is this Silver Saver Classic Bar.
I am grateful to
@stokjockey
for publicly acknowledging my
"silver bar of gratitutde"
and for first showing it
here on steemit
.
Thank you for viewing this article. I will see you again soon!

@silversaver888