The Statue of Liberty is a figure of Libertas, the liberty goddess.
It is the most iconic figure and symbol of freedom and of the United States.
There is only one Statue of Liberty, and numerous mints have depicted her in art pieces: in paintings, in statues,
in coins...
---
All succeeding silver, photos and gif are mine.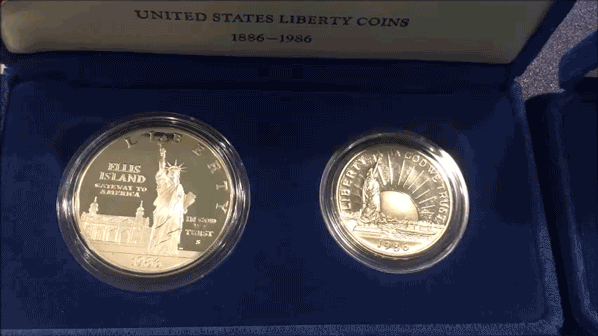 ---
in rounds...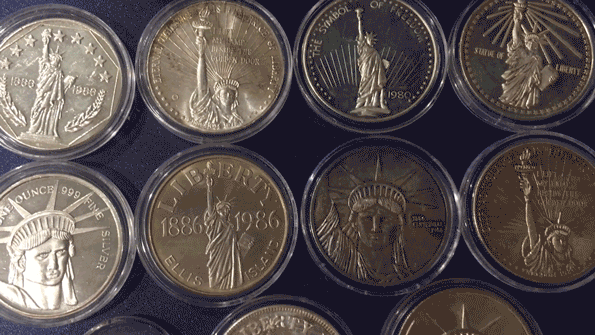 ---
and in bars.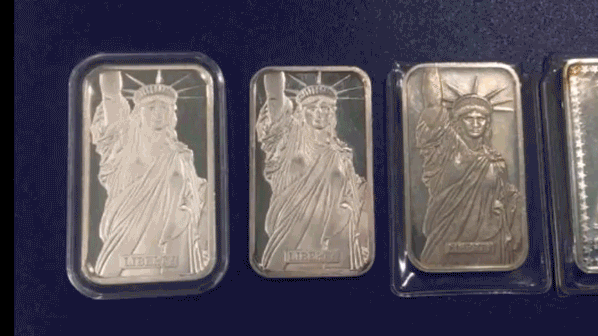 ---
I just love the Statue of Liberty on art rounds and bars, and that is why I collect them!
This is the latest addition to my collection of SOL silver.
Lady Liberty .999 Silver Medallion
from the SilverTowne Mint, with beautiful gold toning.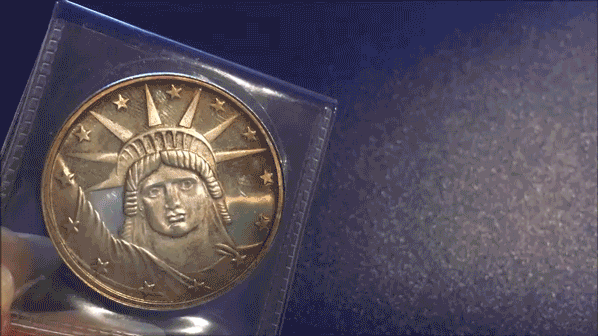 ---
This patriotic medallion design was first released by SilverTowne Mint in 2015. It is one of their best struck silver round.
---
SilverTowne is a private mint located in Indiana. The company was founded in 1949 as a small coin shop, but has grown into one of the most influential mints in the United States.
---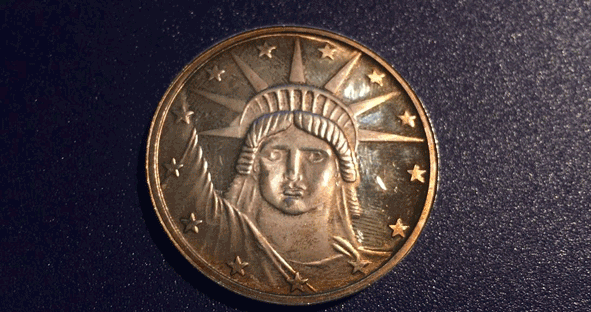 Lady Liberty in this medallion looks almost the same as the Manfria, Tordella & Brookes (MTB) design which was commissioned to the Casa de Moneda de Mexico, the Engelhard Mint, and Johnson Matthey Mint, except that this has 13 stars around the edges of the medallion.
♥.•:¨¨:•.♥.•::•.♥.•:¨¨*:•.♥
Thank you for viewing this article. I post everyday, and I hope to see you again soon!

@silversaver888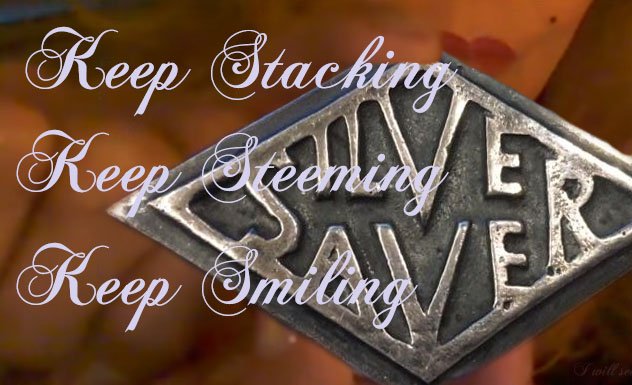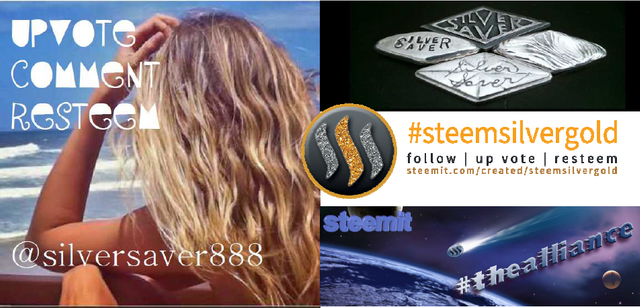 ---
♥.•:¨¨:•.♥.•::•.♥.•:¨¨*:•.♥
---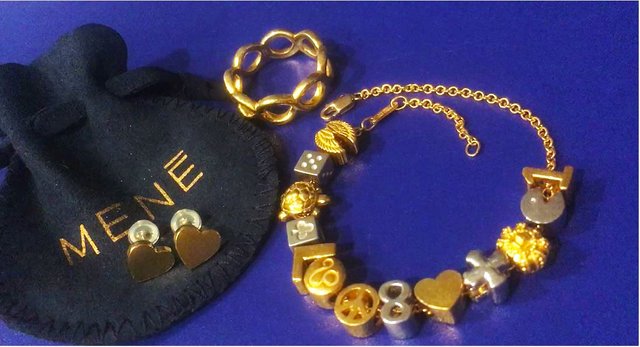 Mene 24K jewelry is a great way to build a gold and platinum stack.
Earn $5 in Mene credit for signing up for Mene with this invite link: https://Mene.com/invite/cK5BKh
---
😊 Make it a HAPPY DAY!!!😊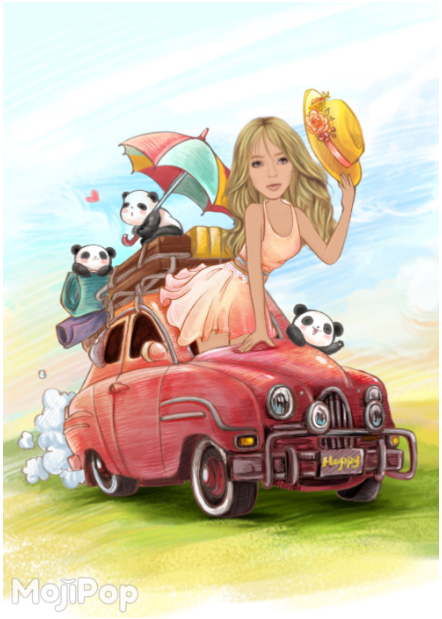 Hugs and Kisses 🤗💕💋!