Those who know @silverd510, know he really is into quality silver coins.
I know you are a fan of junk silver. I just can't do it. Coins are meant to be beautiful and appreciated just like a good woman. You know I like coins but condition means everything.-- @silverd510
I promised my bestie, @silverd510 that I'd show him a few BU coins.
I don't stack Libertad coins, but I am on a tubular journey for first year issue 1982 Libertad coins. I like the first design of the Libertad (better than the current design), and I just thought that it would great to have a tube of brilliant uncirculated (BU) specimens of this beautiful Mexican bullion coins.
💝BEAUTIFUL SILVER COINS💝
First Year Issue 1982 Silver 1 Onza Libertad BU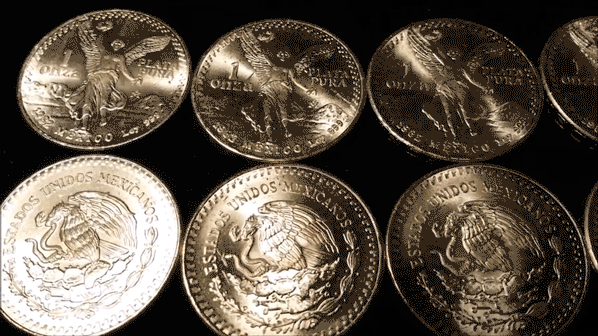 ---

Special thanks to @stokjockey for finding these for me.
I have two more 1982 Silver Libertad BU coins to add to the stack!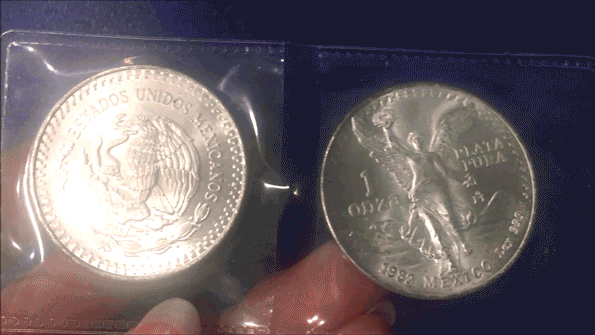 ---
Silver Libertad Coin Highlights
Contains 1 oz of .999 fine Silver.
The obverse features a sculptural relief design of the National Shield of Mexico, encompassed by the legend "Estados Unidos Mexicanos" (United Mexican States).
The reverse of the coin depicts two symbols of the Mexican people: the Winged Victory statue in the forefront and the Mexican volcanoes Popocatépetl and Iztaccíhuatl in the background.
These coins are guaranteed by Banco de Mexico.

...and I hope these coins meet the standard and approval of my bestie, @silverd510. LOL!

Thank you for viewing this article. I will see you again soon!

@silversaver888

---

♥.•:¨¨:•.♥.•::•.♥.•:¨¨*:•.♥

The Silver Saver Channel Bar, ltd. ed.

1 troy ounce, .999 fine silver, hand poured by MK Barz

available from MK Barz and Bullion, click the link here. Use discount code: SSA10 to get a 10% discount for the Silver Saver Channel Bar. Thanks for your support! Thank you to the silver savers of steemit who have added the hand-poured Silver Saver Bar to their collection and stack. Do you have a Silver Saver Bar? Please let me know if you do the comment section below.

♥.•:¨¨:•.♥.•::•.♥.•:¨¨*:•.♥

---

Mene 24K jewelry is a great way to build a gold and platinum stack.

Earn $5 in Mene credit for signing up for Mene with this invite link: https://Mene.com/invite/cK5BKh

---

😊Make your day a Fiesta!!!😊

Hugs and Kisses 🤗💕💋!!!!

I also want to let you know, my friends, that this may be my last article for a while. I am grateful for your friendship and support. I hope to be back when the time is right.