I am going to be publishing subtle posts that brings pleasure to the 👀👀EYES👀👀.
Also know as 👀EYE CANDY👀
The photos in the posts will include all of my interests and hobbies. Which are silver ingots, physical crypto currency coins, cars, knives, and bank notes. Now let's go!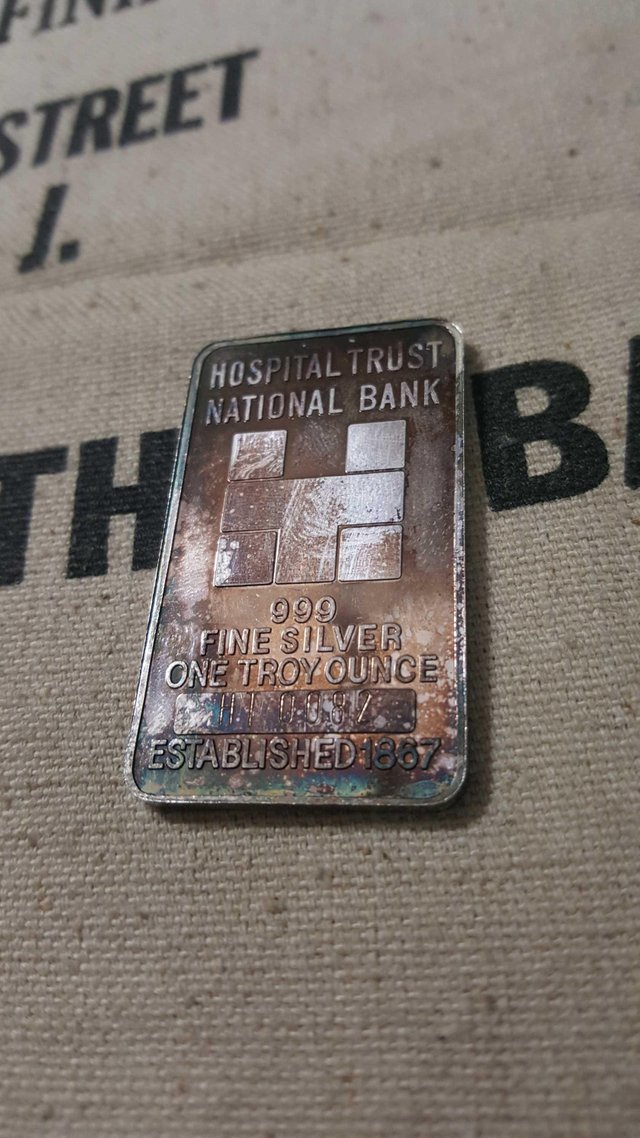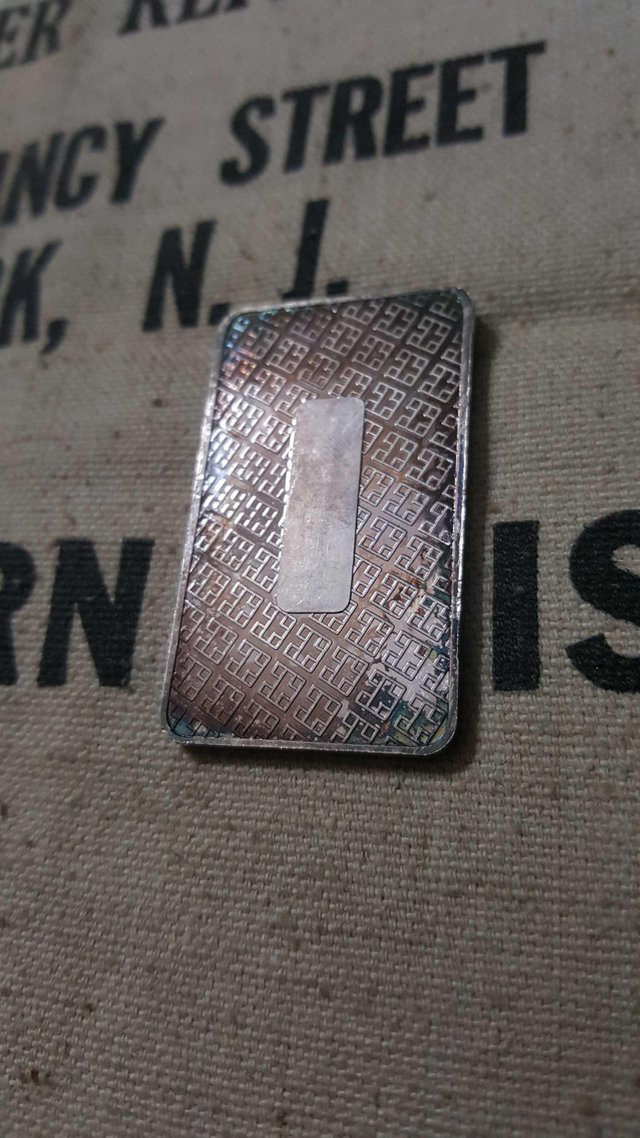 ☝️Hospital Trust Bank 1oz silver bar. Hospital Trust was local to my area. They were a pioneer of their time. Providing large amounts of precious metals to well established distributors in the US. Recently, the owner of Hospital Trust walked into my local coin shop to liquidate some of his holdings. I missed about 90% of the unique material.(not thrilled). BUT I happen to come across this early production 1oz. The HT prefix on the serial number indicates an early run. The serial number is also very low 0082. The bar itself has some great eye appeal. Which only makes sense that I share it here on an Eye Candy post!!
I published this article using the ESTEEM app on my android mobile device. Quick and easy!
Follow me on Instagram: @collectbulliondotcom