My wife has been after me for sometime to build out a wall in the house where we can hang jackets, back packs, and shoes. A type of catch all area. I don't even know the proper terminology to be honest. But I have 3 kids and she wanted 3 stations. One for each kid..
That project started today. After months of grinding me down to get it done. I want to share some of the progress photos as it actually is coming out very nice.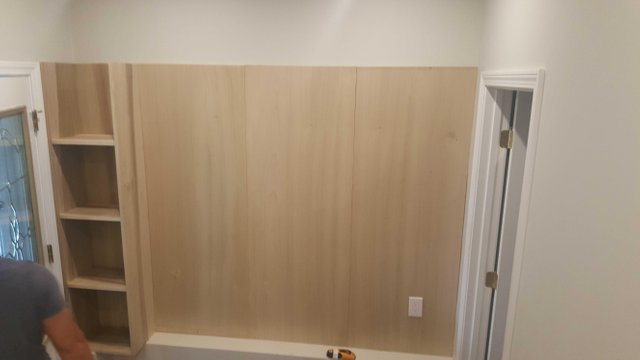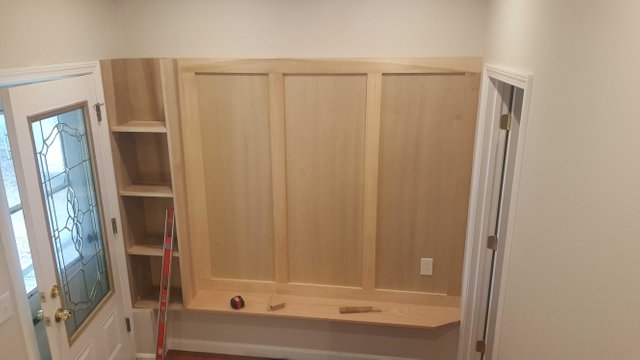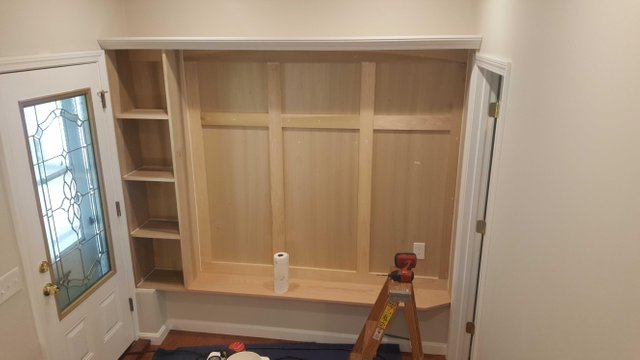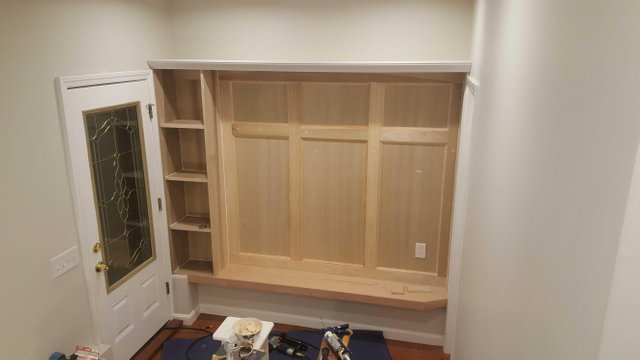 After a new trips to Home Depot...
Stage one is complete! Everything is in place. I now need to fill in nail holes, sand, and paint! Hopefully, thay can get done by next weekend. My wife is very happy. For now....
I published this article using the ESTEEM app on my android mobile device. Quick and easy!
Follow me on Instagram: @collectbulliondotcom