Good afternoon my stacking friends.....

Well we've covered the top two Bullion bars the last two days, so I thought that we'd move on to my third favorite Mint.
I happen to be a huge fan of the Scottsdale Mint. And have plenty of their pieces. So today I'm going to share some of them with you.
Lets take a lookie.....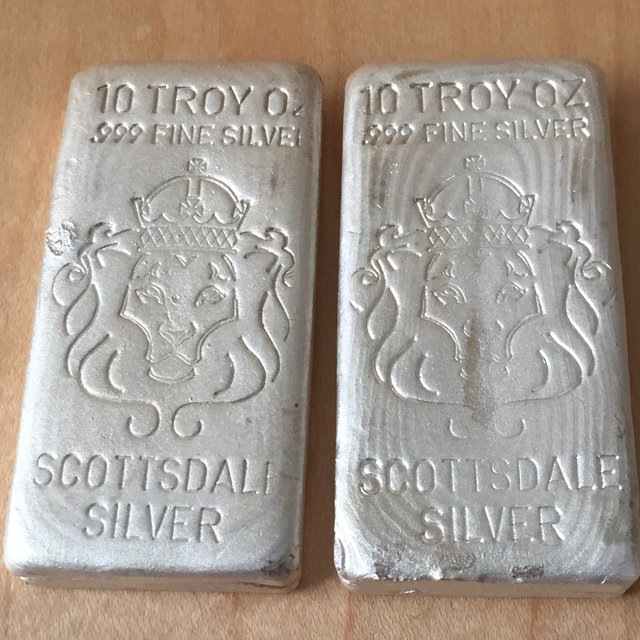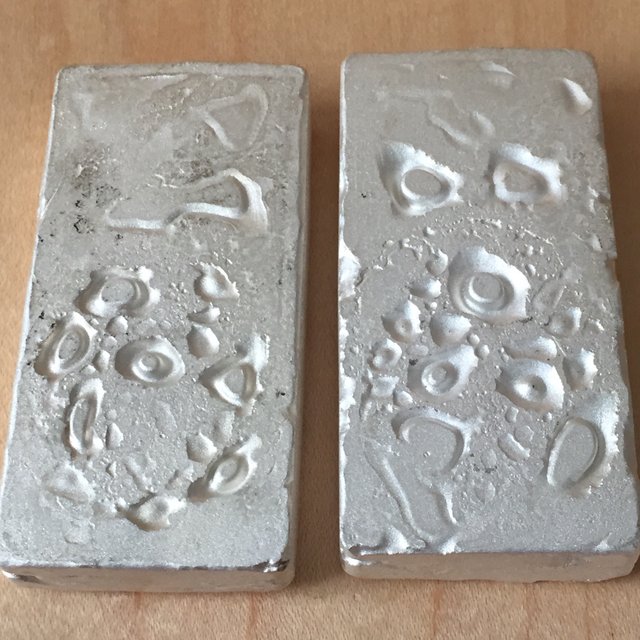 These are two ten ounce hand poured bais. Look at the cool bubbles on the backs. My favorites.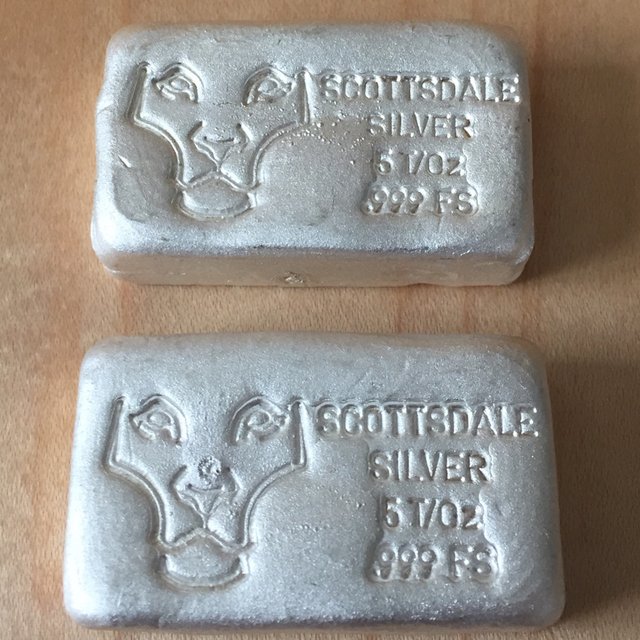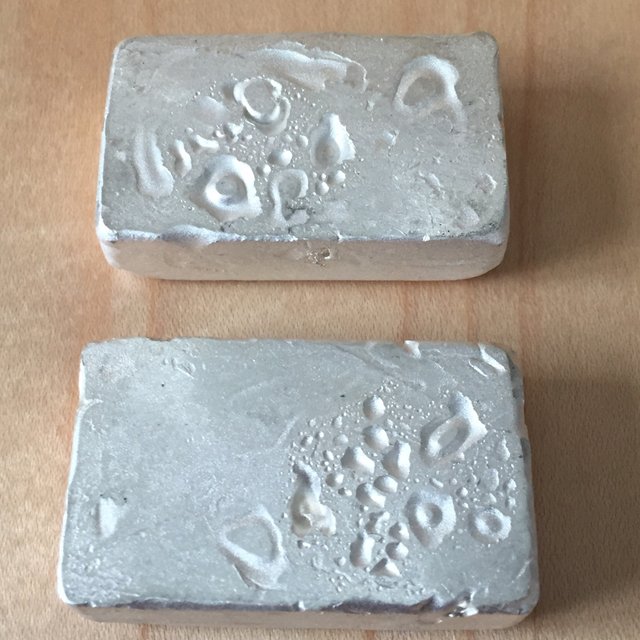 These are two five ounce hand poured Prey bars. Another set of cool bubbles.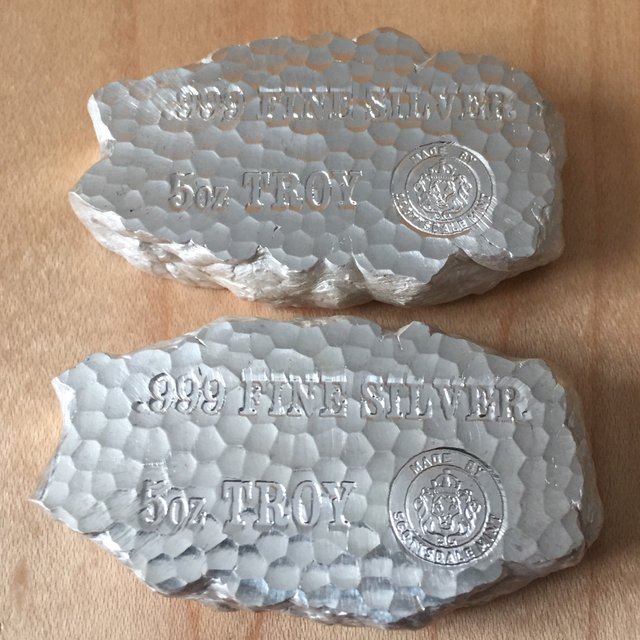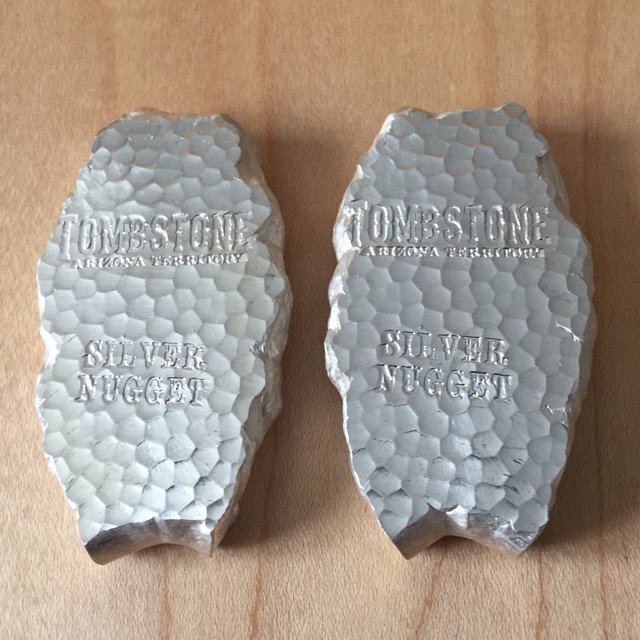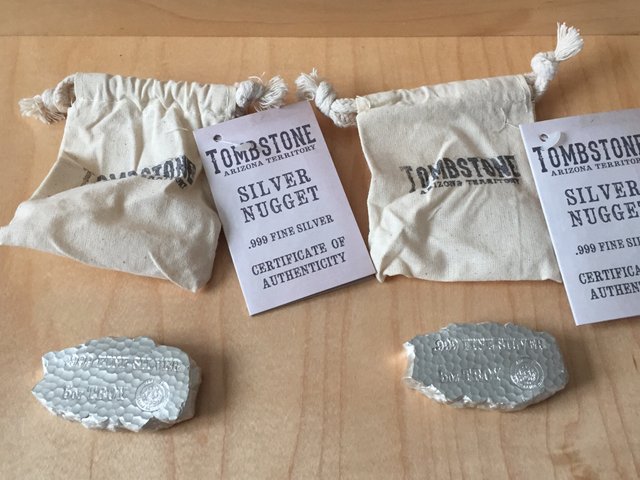 These are two five ounce Scottsdale Thombstones. Beautiful hammered finish.
Hope you enjoyed the view.......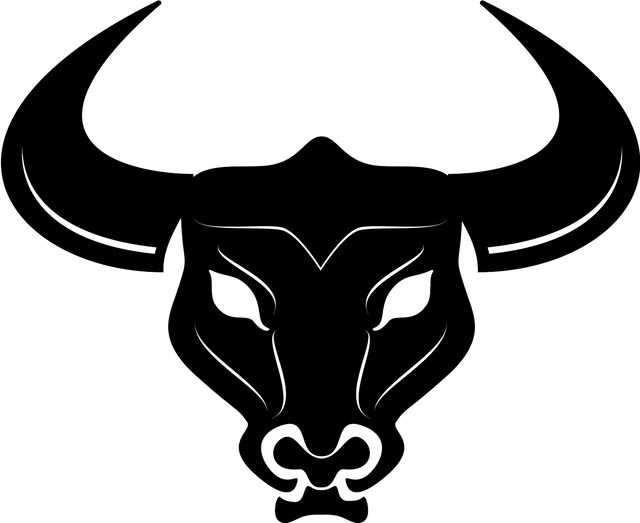 Silverd510