Hello friends.....

I was invited over to one of my friends houses for an afternoon BBQ on Labor Day.
We go way back.......
I've known him for over 40 years now. He also happens to be a plumber which I use fairly often on jobs.
He has quite a piece of prosperity and is a big nature guy as well. Through the years I've done a bunch of work for him both inside his homes and outside as well.
This is a picture of a natural log gazebo that I did for him roughly ten years ago. Still looks dam good.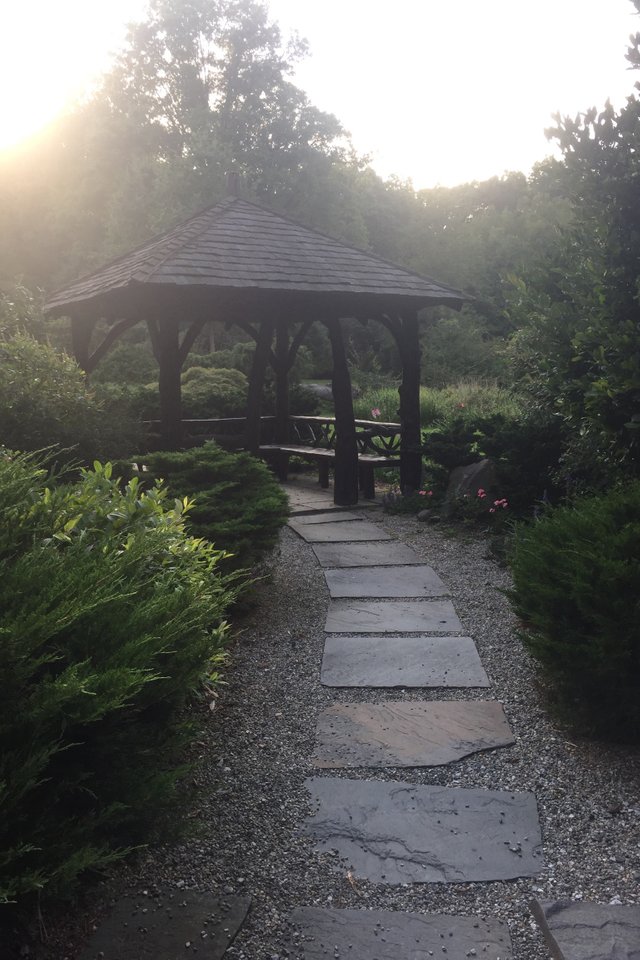 To the left of that path a walkway splits. One way goes to a brook and the other goes to this.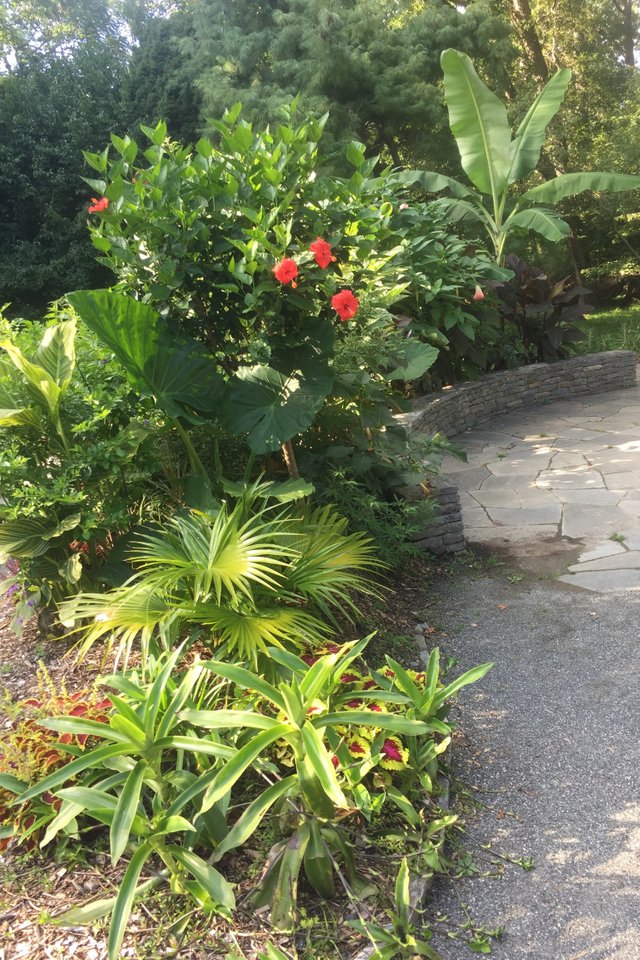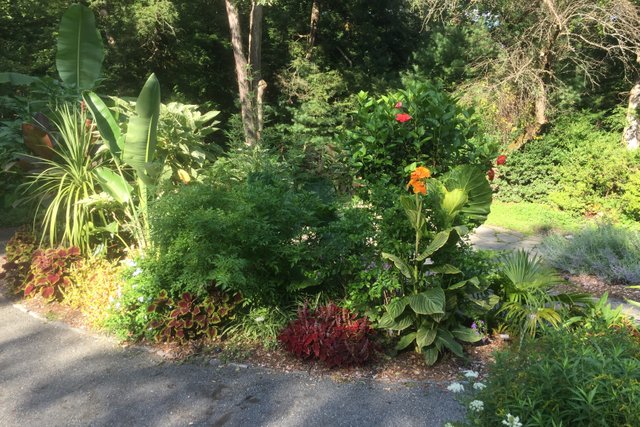 Here is the best picture I could get of the brook.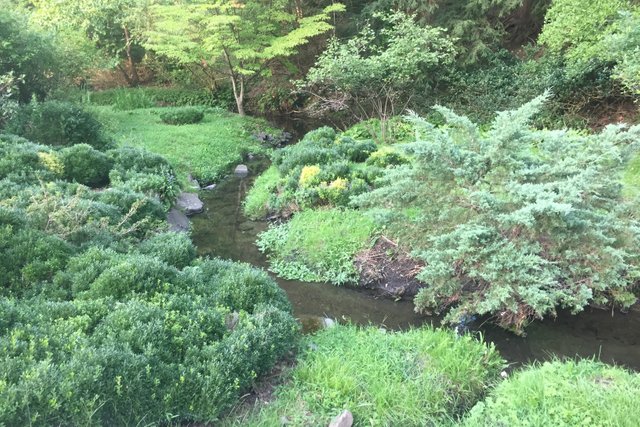 Next to the brook we're some of his friends.....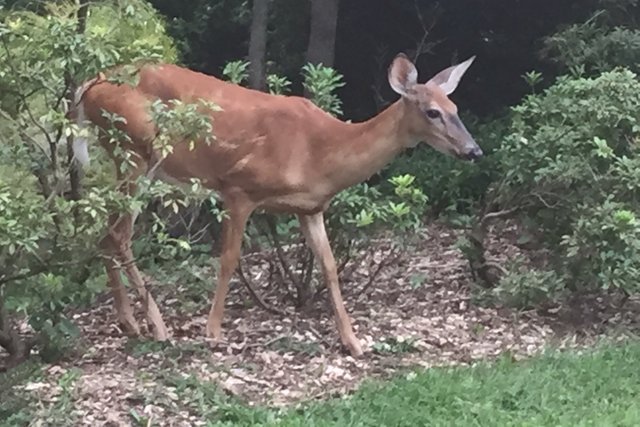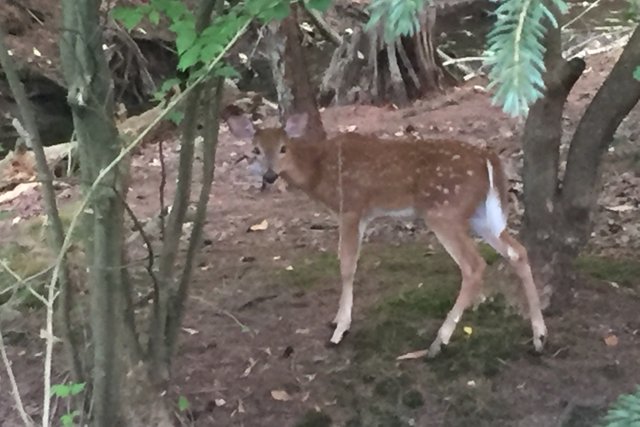 I made some stuffed burgers for the gathering. But that's for a different post......
I'll do a step by step.
Peace