Today we will start a series about silver commemoratives issued by the Federal Republic of Germany when the Mark was the legal tender.
The first one was a 1952 5 Mark commemorating the 100th anniversary of the "Germanisches Nationalmuseum" in Nuremberg and the last was a 2001 10 Mark commemorating the 750th anniversary of the "Katharinenkloster" and the 50th anniversary of the "Naval Museum" in Stralsund.
I only have a few of the 5 Mark commemoratives and I will show them in no particular order.
Each 5 Mark weights 11.2g with 62.5% silver purity and Brilliant Uncirculated finish.
This is a 1974 5 Mark commemorating the 250th anniversary of birth of Immanuel Kant.
Immanuel Kant (Königsberg, April 22, 1724 — Königsberg, February 12, 1804) was a German philosopher. Considered the main philosopher of the modern era, Kant created, on epistemology, a synthesis between the Continental rationalism (René Descartes, Baruch Espinoza and Gottfried Wilhelm Leibniz, where reigns the deductive thinking), and the empirical British tradition (David Hume, John Locke and George Berkeley, that values the induction).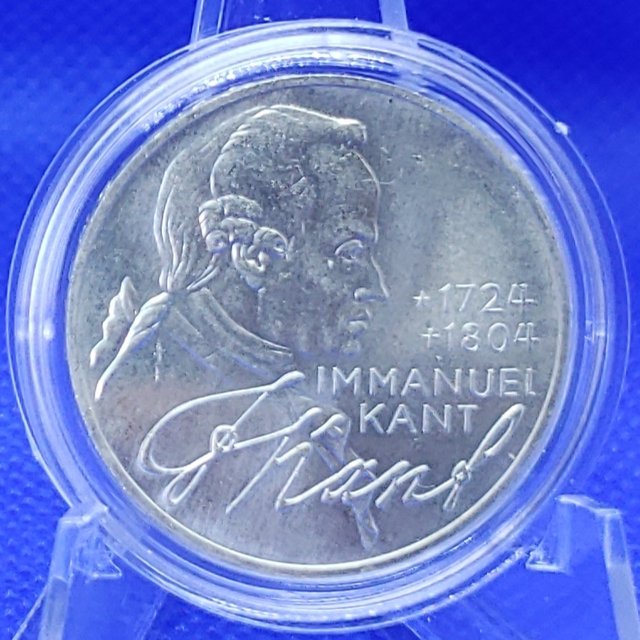 The obverse shows an eagle facing left, emblem of Germany.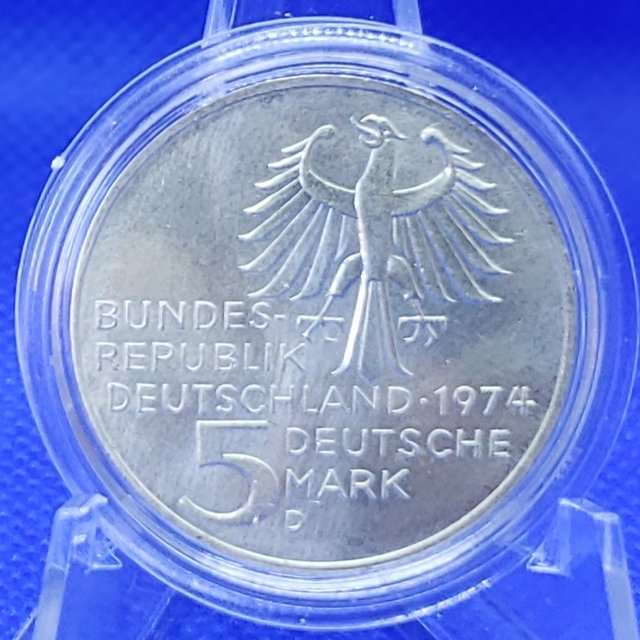 Thank you for reading. Please comment, upvote, resteem and advise me.