My love for dragons continues.
Just received my 2018 Cameroon dragon today!!
It looks beautiful, but I cannot really see the details too clearly...
Minted by Scottsdale mint, it comes in a capsule which is sealed onto a skin board with Scottsdale's logo.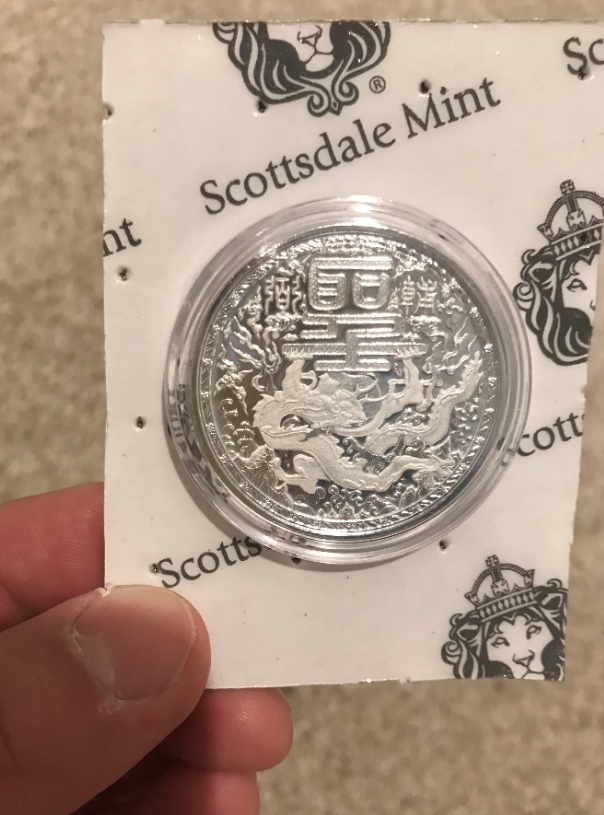 The dragon itself has a lighter and shinier shade to it, making it a little harder to see the details under the capsule.
A closer look from Scottsdale mint's webpage - photo credits to Scottsdale mint: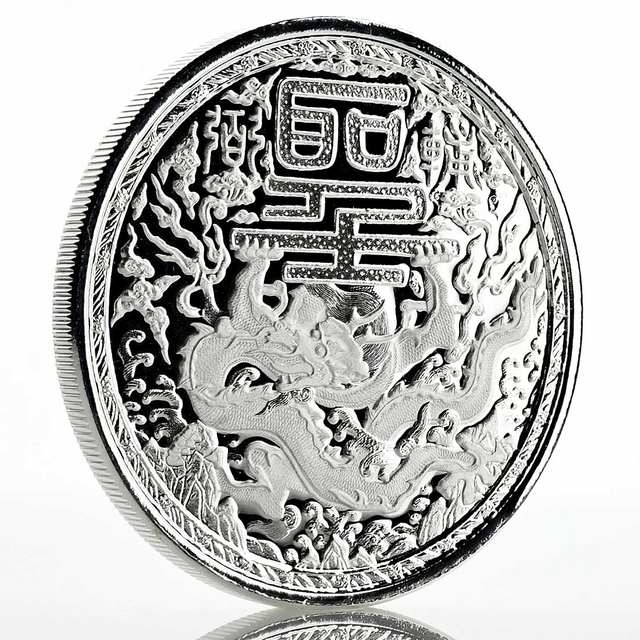 And this is the back of the coin, which I will never get to see if I do not cut it out from the skin board. I suppose this helps with keeping the air out, and the coin in pristine air-tight condition!!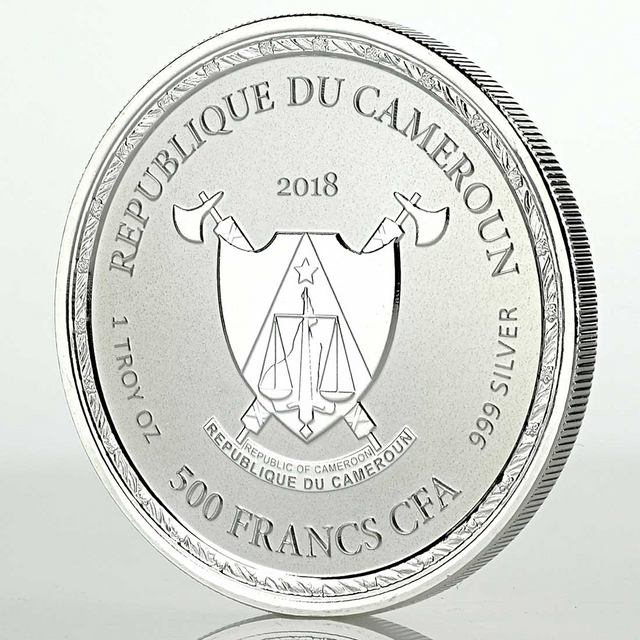 The Dragon in the center holds the Chinese character "sheng", which means "divine" or "imperial majesty." The characters in ancient Chinese script (not a modern script) "fu" on the right and "bi" on the left, generally signify "to add" or "to support" respectively. In this case, they refer to the dragon, a well-known symbol of Chinese imperial authority.
Limited to a mintage of 25,000, a fairly low number.