New Zeland Mint's 40th Anniverary Star Wars Silver Bullion Movie Poster!
A long time ago in a galaxy far, far away, I grew up on Star Wars. . . so when I saw this limited edition coin to commemorate the 40th Anniversary of Star Wars, I had to purchase one.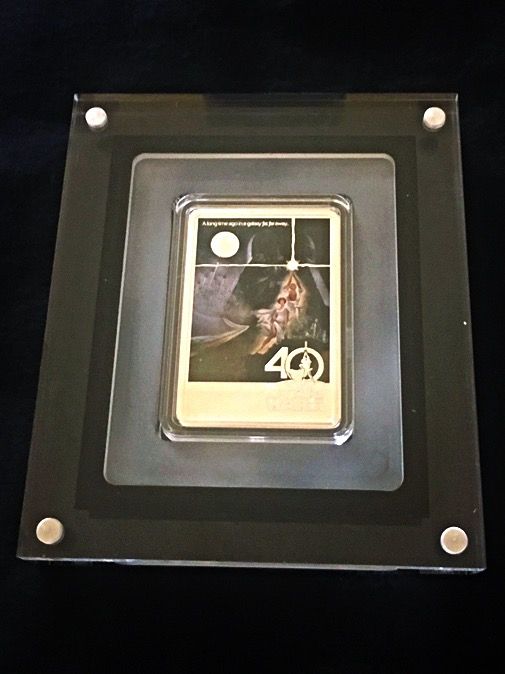 This coin is a replica of the iconic movie poster from the original Star Wars. The New Zealand Mint limited this brilliant commemorative to 10,000 strikes. The coin has a nice plexiglass display case that comes with it and it is secured by magnets, which pop open; so you can view the poster in its full glory!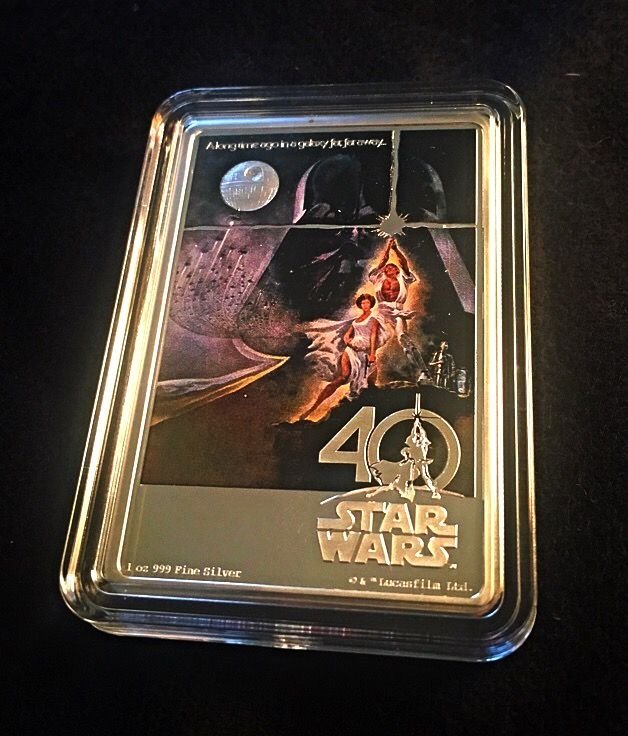 Queen Elizabeth, aka Queen Elizabeth the second, is on the other side. Her face is quite common in silver bullion because that she is the Queen of the United Kingdom, Canada, Australia, and New Zealand.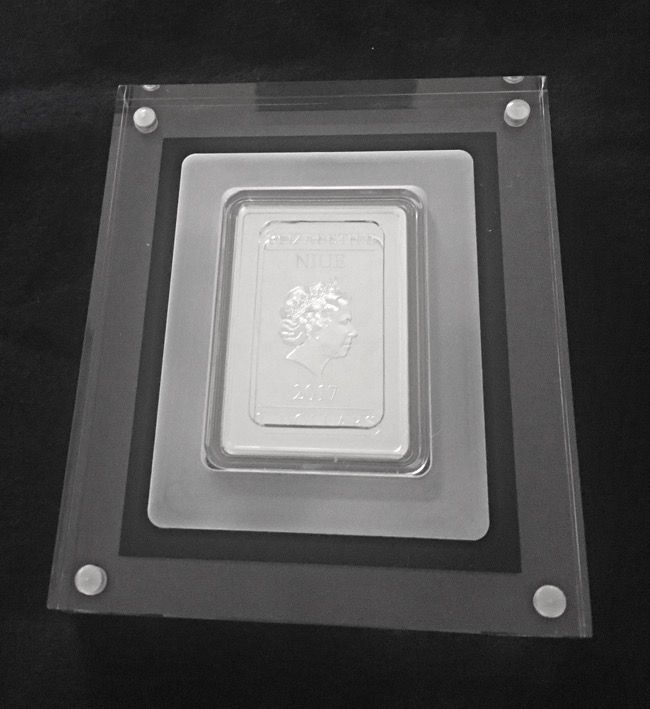 It comes in a nice box with certificate of authenticity from the the mint. Overall, it's a nice piece; especially, if you are a fan of Star Wars and like silver. It is a fun piece to show to friends or display a home or office.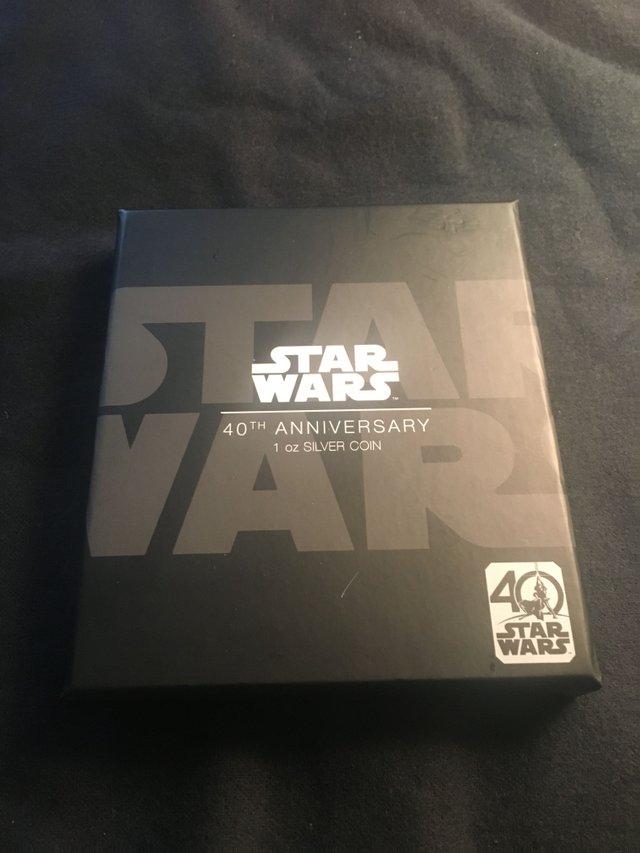 This coin brings back fond memories of Jedi's, storm troopers, Darth Vader, Solo, light-sabers, blasters, the Millennium Falcon, and X-wings. While it is not a bullion investment coin, it may well appreciate given the limited number, the amazing detail, and the popularity of Star Wars. I hope you enjoyed this post and may the force be with you.